Yunhe Rice Terrace Day Tour from Hangzhou
Place&Transport: Hangzhou to Yunhe Rice Terrace
Today's Activities: Yunhe Rice Terrace,Kenggen Village
Accommondation: N/A
Meal: Lunch
Our local hangzhou tour guide will pick you up at your hotel lobby in Hangzhou or the Hangzhou train station with a welcome sign" Hangzhou Private Tour" and drive to the Yunhe Rice Terrace (Around 3 Hours)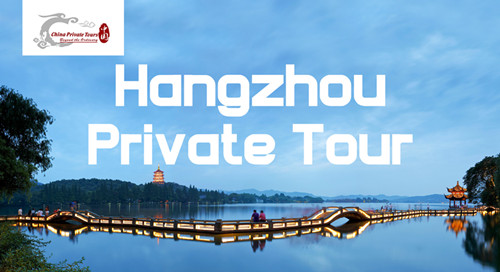 Location: Chongtou District of Yunhe County, Lishui Prefecture, Zhejiang Province, East China, only 5 kilometers (3 miles) from Lishui City. The Yunhe Rice Terraces are recognized as the most beautiful rice terraces in China. The entire area of the Yunhe Terraces is 51 square kilometers (20 square miles), covering mountains, hills, and valleys.
"Yunhe"Literally meaning "peaceful clouds," Yunhe and its surrounding rice terraces have been home to farmers for at least 1,000 years.The Yunhe Rice Terraces are recognized as the most beautiful rice terraces in China. Located in Chongtou Town, Yunhe County, Zhejiang Province, Yunhe Rice Terrace filed was originally developed in early Tang Dynasty. Till now, it has about 1,000 years history. The altitude range of the terrace is from 200m to 1,400m, and the vertical height is around 1,200 meters. It spans over high mountain area, hilly area, and valley area, totally about 700 layers. The entire area of the Yunhe Terraces is 51 square kilometers (20 square miles).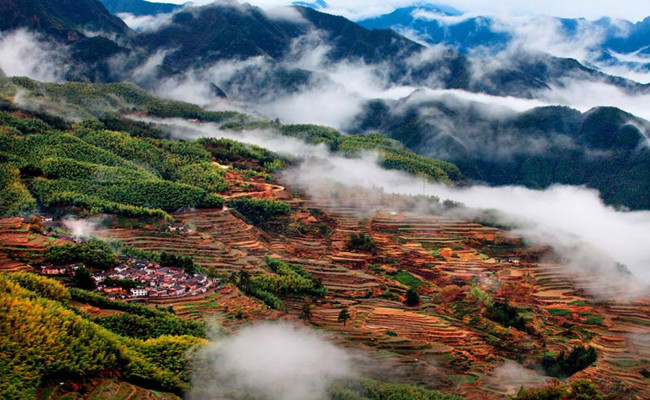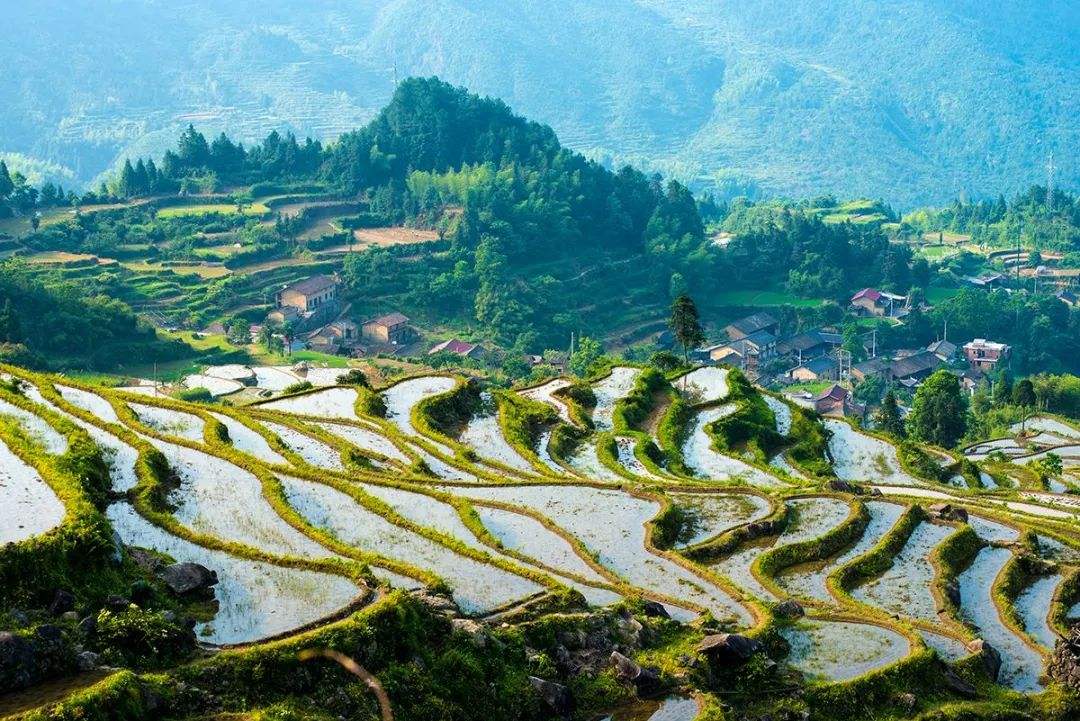 Scenery: The altitude of the terraces ranges from 200 to 1,400 meters (650 to 4,600 feet), individual terraces can be constructed of as many as 700 layers,which gives Yunhe Rice Terraces amazing scenery.With seas of clouds in the early morning, especially during spring and summer. Rainy days are the best time to visit, when steam from evaporating river water floats through the terraces, creating a kind of agricultural dreams-cape.It's a good place for you to hike and experience minority culture(She ethnic group, a minority with a very small population in China).Being further north, you are more likely to see terrace scenery with snow or rime in the winter. In the Yunhe Rice Terraces, the best times for photography are early morning and at dusk.If you don't want to go southwest China. But the scenery is not as spectacular as Longji and Yuanyang terrace fields.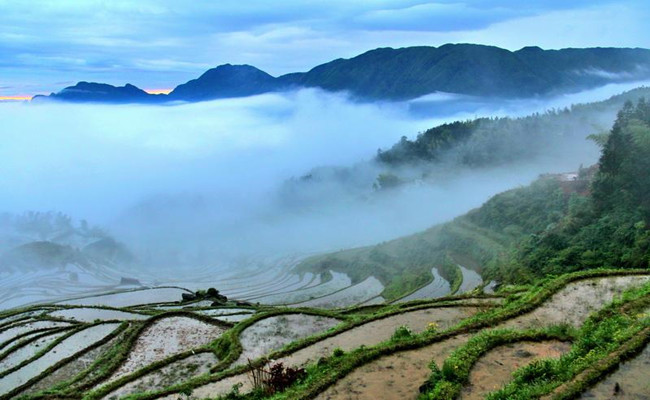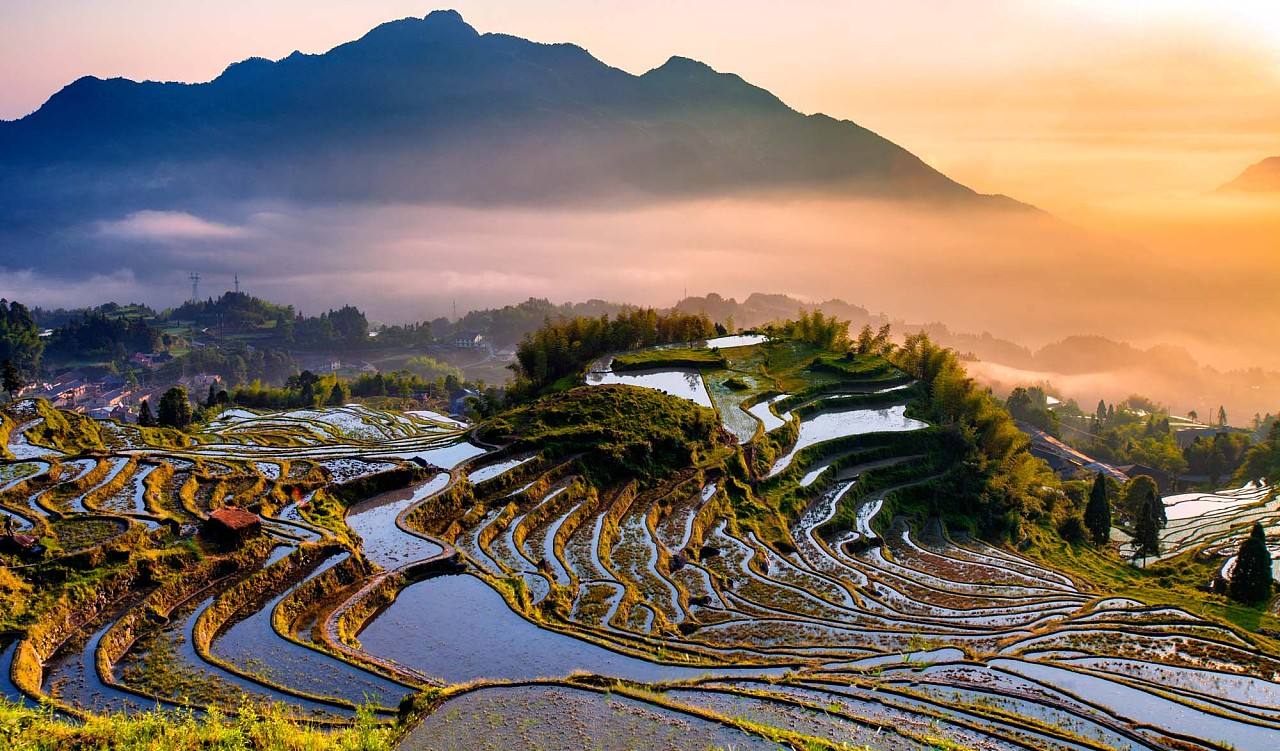 After lunch at a local farmer's house, visit the Kenggen Village - a comparative remote village from Yunhe. With an altitude about 1000m, there were 176 families dwelling here. Walked along the terraced filed road, we could pass the elaborate lounge bridge. After that, a archway came into our eyes. This was the gate of Kenggen Village. Kenggen Village had more than 800 year history.When walking on the stone road, I could see the historic memory from the gray walls, ancient cottages, stone covered route, and zig-zag lanes. The old houses in this village could be valuable relics nowadays.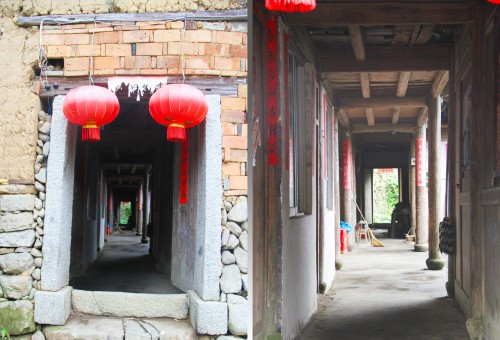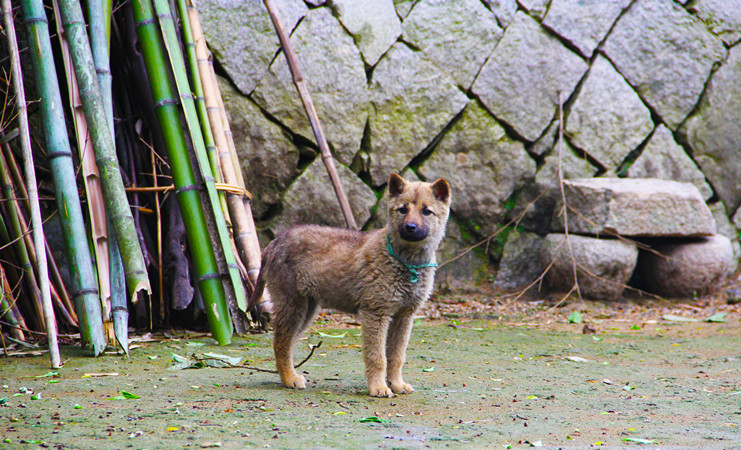 One of the best photography destinations in China, Lishui locates in Southwest Zhejiang Province, and 300km away from Hangzhou. It features hauntingly beautiful landscape and colorful and varied folk customs. Grab your iPhones, smart phones and cameras and filters, get ready to the capture magic moments and stunning images alongside the river, in the terraced fields, on the mountain, and by immersing into the exotic, ancient towns.

Drive you back to Hangzhou or the Hangzhou Train Station and your tour ends.
How Our Teams Serve you at China Private Tour
1-on-1 Travel Consultant
Our travel consultants have been working in local tourism for years, they are professional, experienced and responsible sharing our wealth of knowledge to plan your trip. They will formulate customized tour plan based on your travel interests, time, and budget as well as providing professional suggestions. Beside, they will keep in contact with you during your entire tour in China, continually checking if everything is going well as planned.
Excellent Local Guides
All of our tour guides are certificated and experienced. They are local experts with detailed knowledge about attractions, history, culture but also prepared to talk frankly about whatever topic interests you. They know the best places to visit, can give you advice on restaurants that serve great local food, the best places to shop, or theaters for the best shows in town. They'll show you more about the history, culture, customs and authentic local life.
Private Car and Driver
We ensure that all of the vehicles that we use are air-conditioned, non-smoking, clean and well-maintained.(Not over 4 years). Our drivers are are local, polite, friendly and helpful with over 10-year drive experience. All kinds of vehicle are offered, and yours depends on the size of your group. Usually, we offer sedan cars, SUVs, business vans (MPV) and different types of buses, all with extra space for your luggage.
Meals & Dining
If the meals are included in the itinerary. We will take you to the best local restaurants and help you order dishes according to your preference on spot to guarantee that the food is freash not pre-cooked. Some meals excluded in your itinerary as you like, your private guide will be still delighted to give you some suggestions and take you to the local featured restaurants every week based on the online reviews of customers. We have a large selection of different restaurants which cater to the specifications of our customers, and are available to provide various options, such as vegetarian, Muslim, Chinese, Western, Jewish, and Indian restaurants.
Price Per Person in US Dollars