One Day Off The Beaten Track Hangzhou Tour
Place&Transport: Hangzhou
Today's Activities: Mantou Mountain Community,Wansong Academy,Maojiabu,Three Temples at Tianzhu,6 Nine Creeks Meandering through a Misty Forest
Accommondation: N/A
Meal: N/A
Our local hangzhou tour guide will pick you up at your hotel lobby in Hangzhou or the Hangzhou train station with a welcome sign" Hangzhou Private Tour", then starts the Hangzhou day trip as below: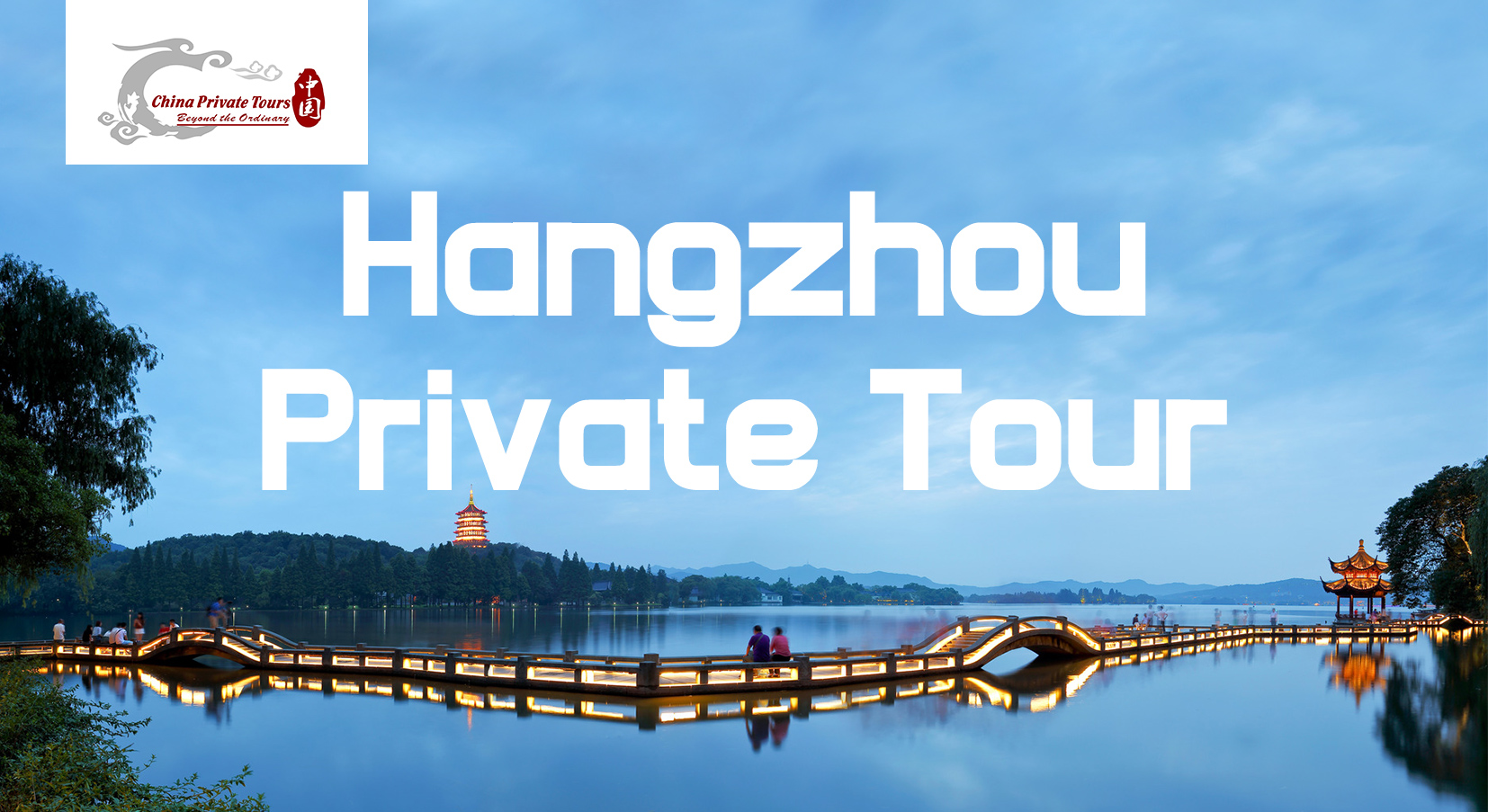 First, visit the Mantou Mountain Community,lies at the foot of Phoenix Mountain and features a serene and elegant environment. The community is characterized with old-style Hangzhou residential houses, little bamboo chairs lying around in front of the houses and residents sitting on their doorsteps chatting. It really is an ideal place to experience the 'old' Hangzhou.

In addition, the community is of strong cultural connotations. Inside the community, there is a national key cultural relics protections unit – Fantain Temple Jingchuang (Jingchuang refers buildings with Buddhism lection and joss), and other worthy-visiting sights such as Shengguo Temple, Laohu (Tiger) Cave Official Kiln old site and Wansong Academy etc.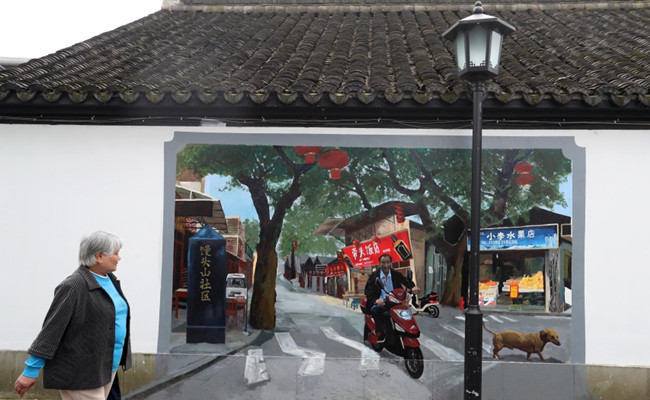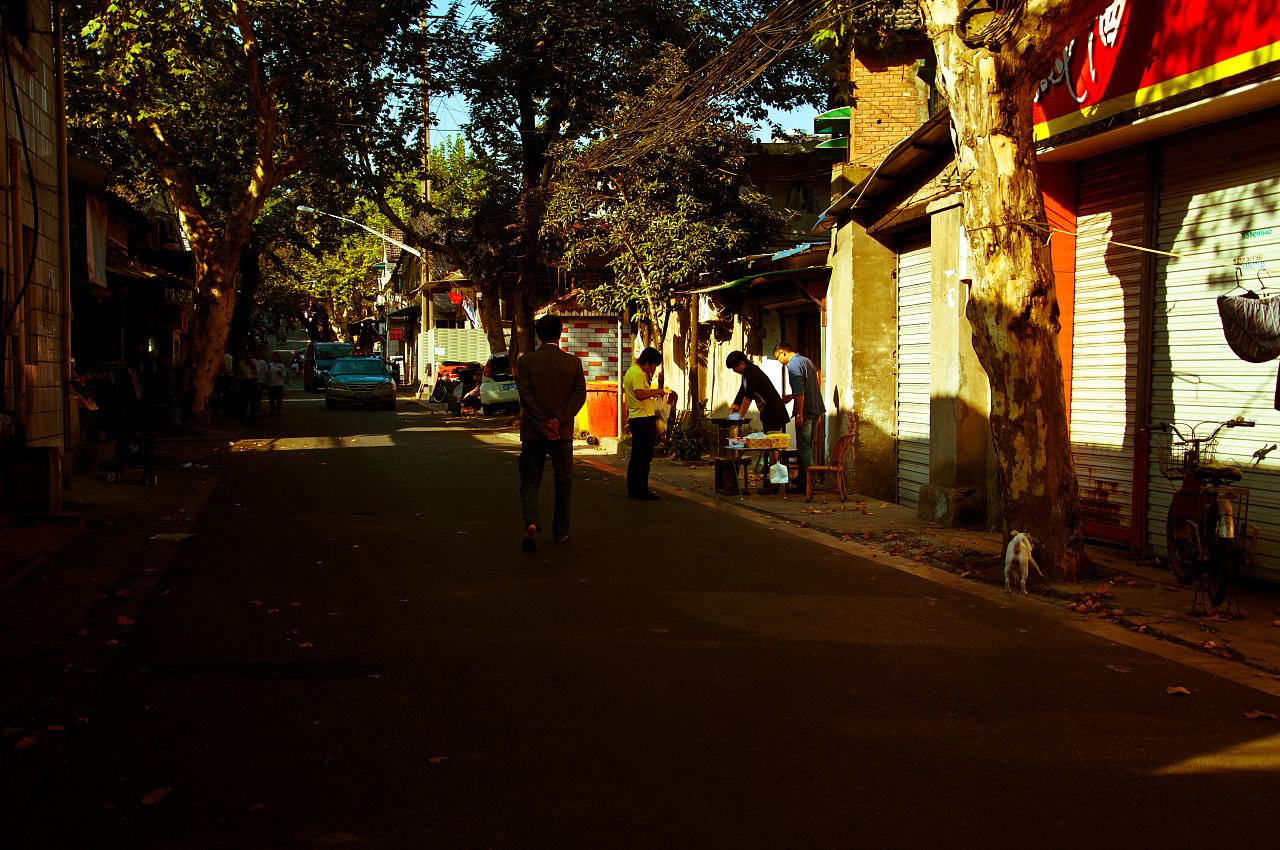 Later, visit the Wansong Academy is also called Liangzhu (Liang Shanbo and Zhu Yingtai) Academy and is said to be the place where Liang Shanbo and Zhu Yingtai (the hero and heroine from the famous Chinese legend, the Butterfly Lovers) fell in love during their three years of studying together. As Wansong Academy witnessed the love of the Butterfly Lovers, the place has now become a blind date venue, and the annual blind date gathering since 2005 has made Wansong Academy a romantic place rather than a solemn old academy.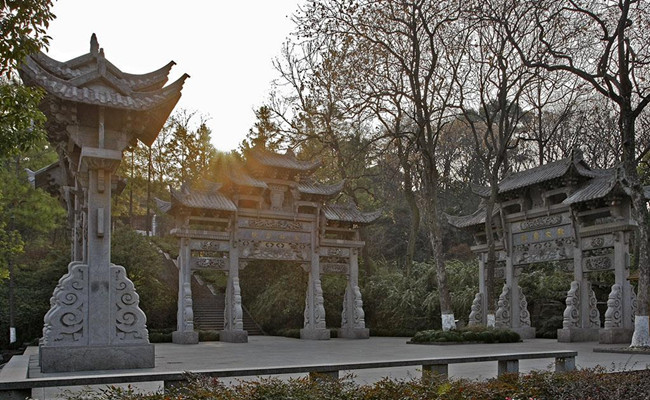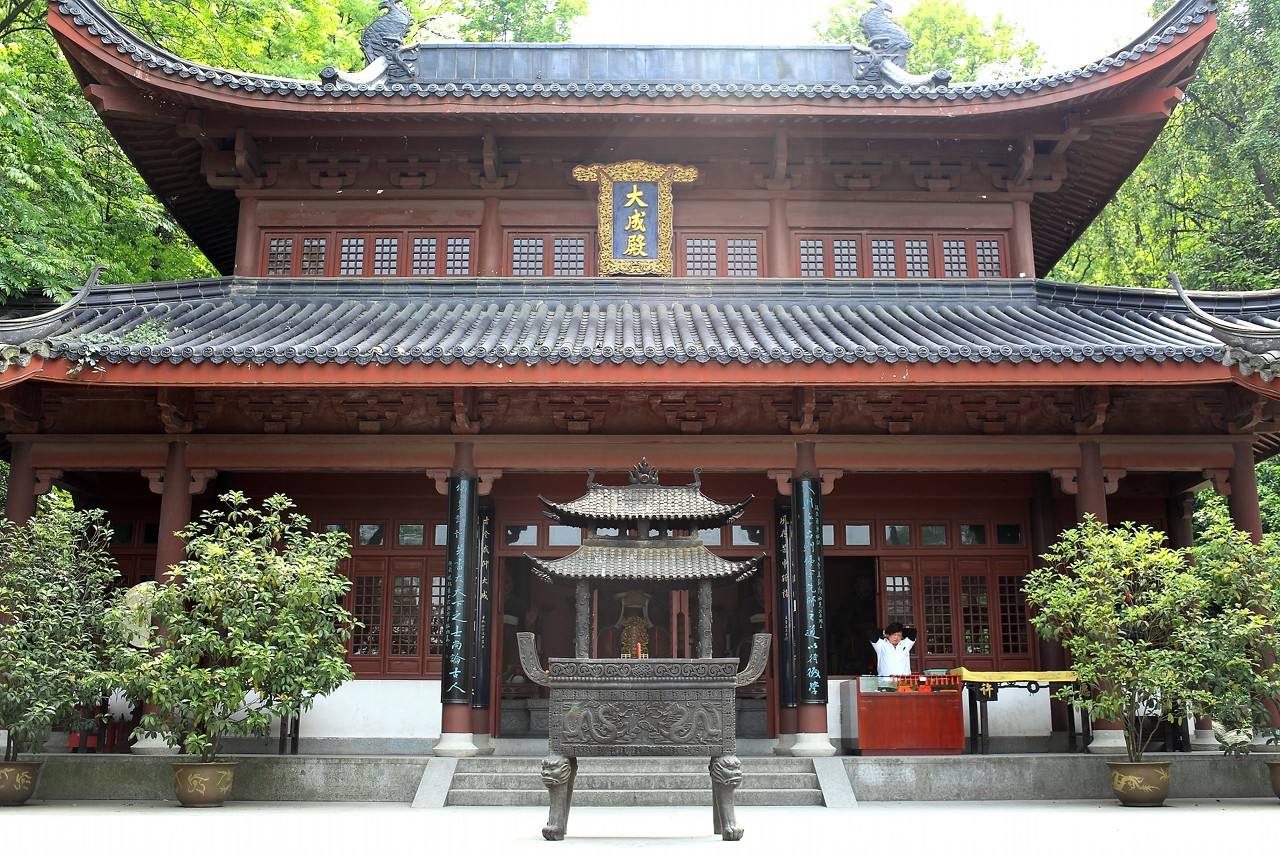 Move to Maojiabu-Starting point of Shangxiang (pilgrimage) Ancient Path.Maojiawu is at the middle section of Yanggong Causeway of the West Lake and got its name from the scene that thatches (called mao in Chinese) bestowed the village during the Ming and Qing dynasties.
Maojiabu is the starting point of the famous Shangxiang Ancient Path. In olden times, pilgrims who went to Tianzhu and Lingyin to pray, would hire a boat in Hubin and land at Maojiabu Port, where they would burn incense to pray before they headed to Tianzhu Mountain to visit Buddha.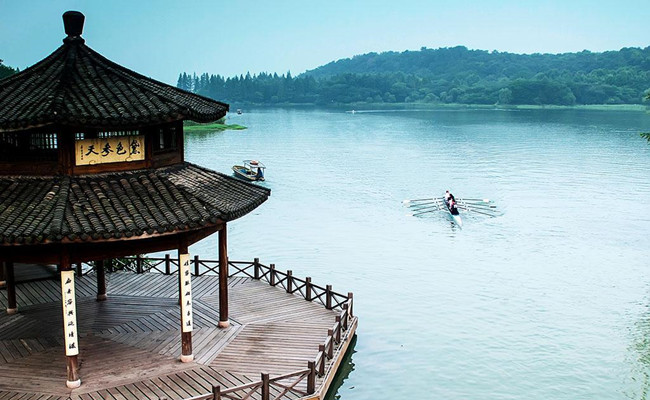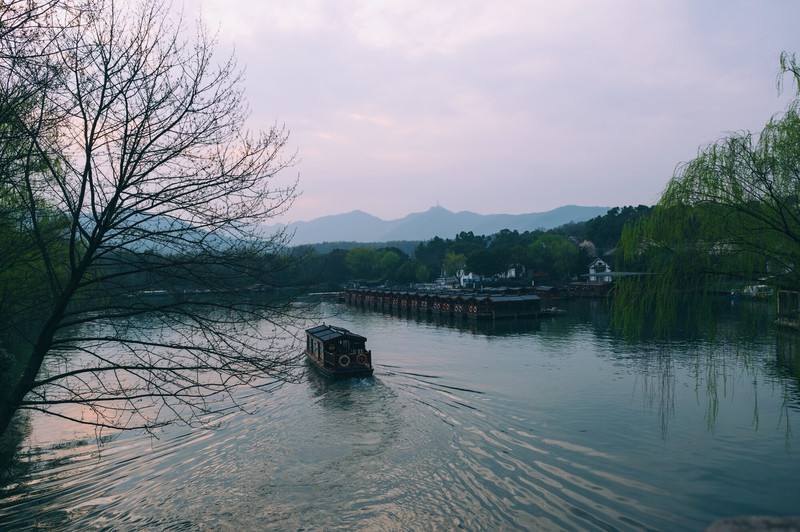 Here, you can stroll through bamboo forests and reeds, or listen to the music played by the breeze in one of the thatched pavilions.
After lunch, drive to Three Temples at Tianzhu.In addition to Lingyin Temple, to pray, local Hangzhou people would also choose Three Temples at Tianzhu. Three Temples at Tianzhu refers to Upper Tianzhu – Faxi Temple, Middle Tianzhu – Fajing Temple and Lower Tianzhu – Fajing Temple. The three temples are situated between Tianzhu Mountain and Lingyin Temple and without a constant stream of tourists, they are ideal places to pray.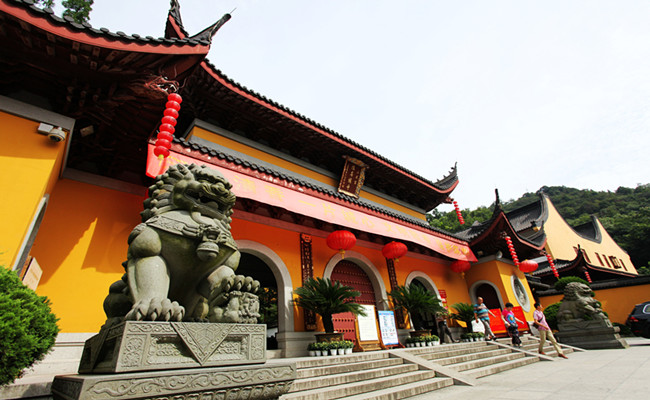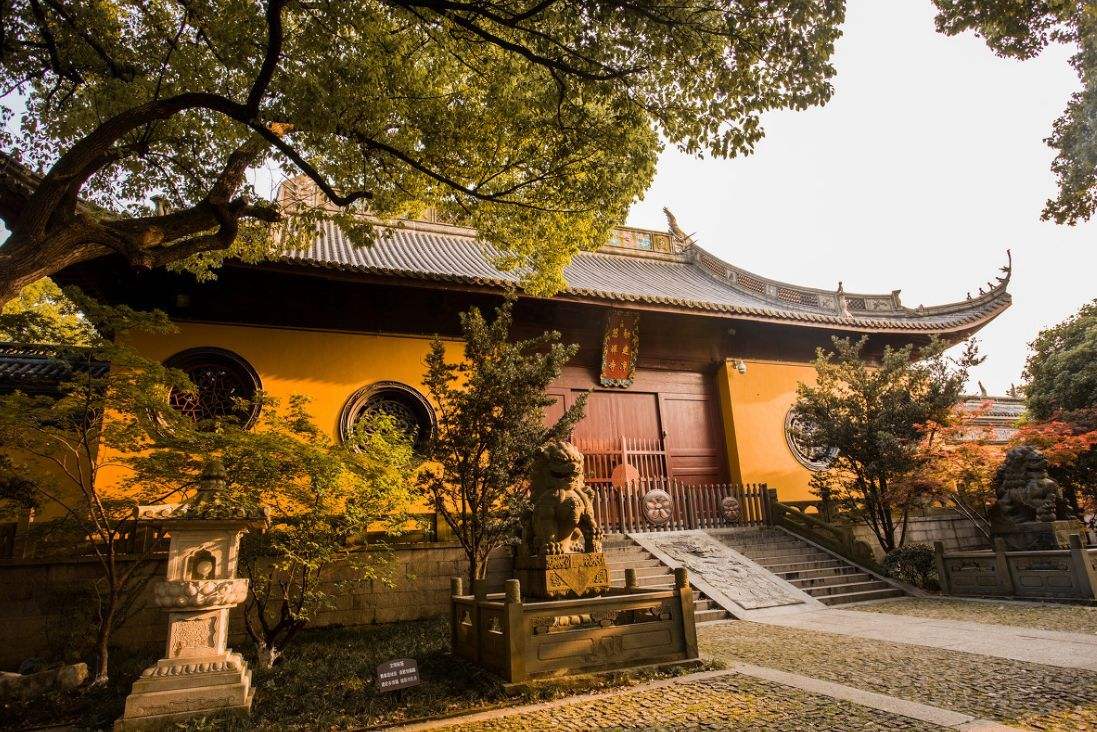 The last stop is the 6 Nine Creeks Meandering through a Misty Forest. If you like to walk, then try Nine Creeks Meandering through a Misty Forest. Nine Creeks Meandering through a Misty Forest, also called Nine Creeks and Eighteen Gullies, lies at the foot of the western mountain group of the West Lake. The name of "Nine Creeks Meandering through a Misty Forest" stems from the scene of mist and fog rolling up from the forest in nearby Bajue Mountain after rain.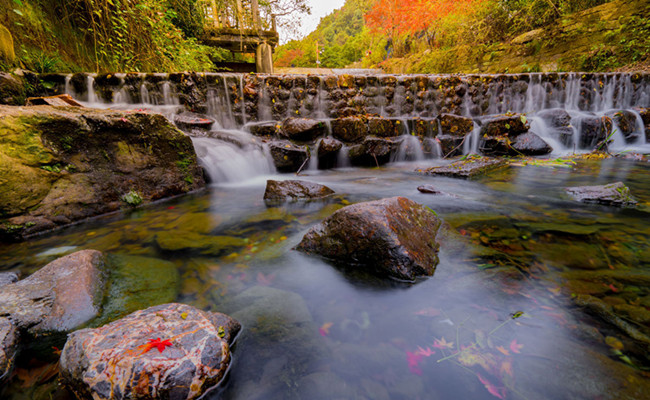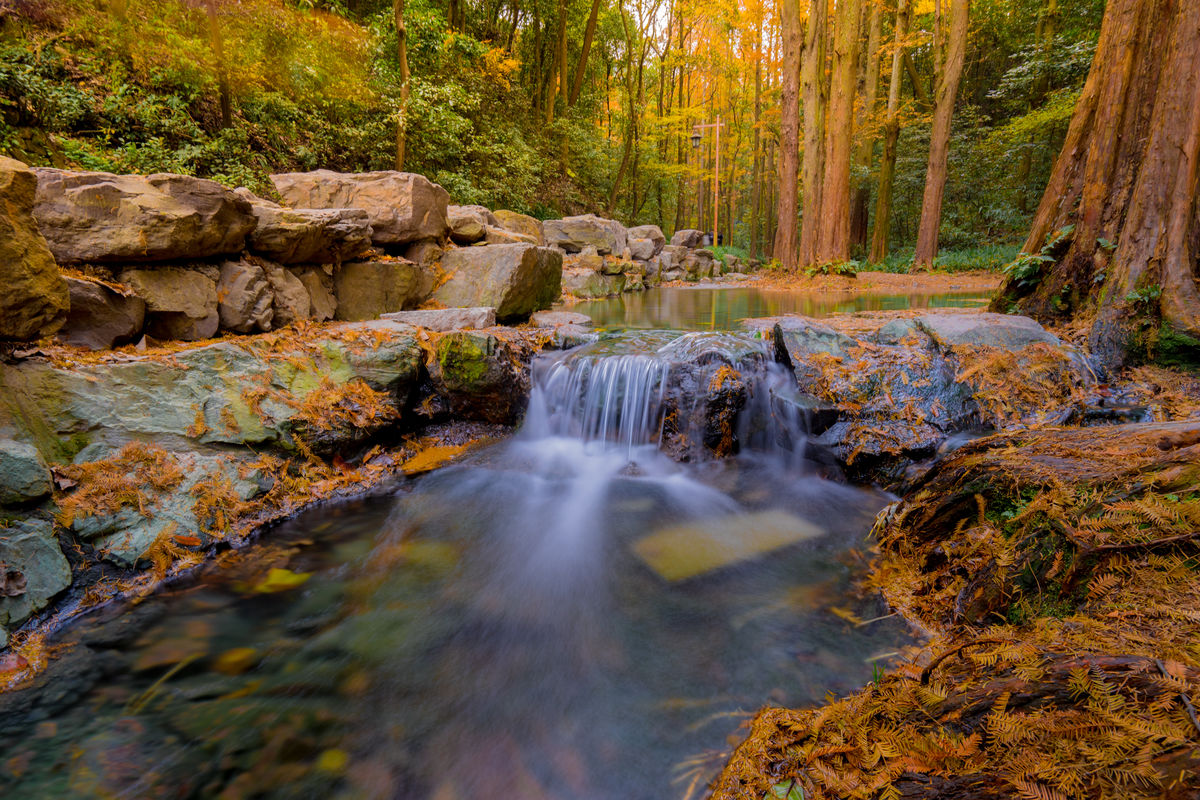 Drive you back to your hotel in Hangzhou or the Hangzhou Train Station and your tour ends.
How Our Teams Serve you at China Private Tour
1-on-1 Travel Consultant
Our travel consultants have been working in local tourism for years, they are professional, experienced and responsible sharing our wealth of knowledge to plan your trip. They will formulate customized tour plan based on your travel interests, time, and budget as well as providing professional suggestions. Beside, they will keep in contact with you during your entire tour in China, continually checking if everything is going well as planned.
Excellent Local Guides
All of our tour guides are certificated and experienced. They are local experts with detailed knowledge about attractions, history, culture but also prepared to talk frankly about whatever topic interests you. They know the best places to visit, can give you advice on restaurants that serve great local food, the best places to shop, or theaters for the best shows in town. They'll show you more about the history, culture, customs and authentic local life.
Private Car and Driver
We ensure that all of the vehicles that we use are air-conditioned, non-smoking, clean and well-maintained.(Not over 4 years). Our drivers are are local, polite, friendly and helpful with over 10-year drive experience. All kinds of vehicle are offered, and yours depends on the size of your group. Usually, we offer sedan cars, SUVs, business vans (MPV) and different types of buses, all with extra space for your luggage.
Meals & Dining
If the meals are included in the itinerary. We will take you to the best local restaurants and help you order dishes according to your preference on spot to guarantee that the food is freash not pre-cooked. Some meals excluded in your itinerary as you like, your private guide will be still delighted to give you some suggestions and take you to the local featured restaurants every week based on the online reviews of customers. We have a large selection of different restaurants which cater to the specifications of our customers, and are available to provide various options, such as vegetarian, Muslim, Chinese, Western, Jewish, and Indian restaurants.
Price Per Person in US Dollars