Day 1: Westlake Walking Day Tour
Place&Transport: Westlake Hangzhou
Today's Activities: Westlake Hangzhou
Accommondation: N/A
Meal: N/A
There are many lakes named "West Lake" in China, but the "West Lake" here in Hangzhou is considered the most beautiful among all and listed as UNESCO World Cultural Heritage. It is surrounded by hills on its three sides, with an area of about 6.5 square kilometers making it a beautiful and convenient destination from the city for 1 day. West Lake is the centerpiece of this experience and we will take you to witness the top 10 views of the lake throughout the day.
Pick you up at your hotel in Hangzhou or the Hangzhou Train Station with a welcome sign" Hangzhou Private Tour" at around 9am to begin your one day walking tour of West Lake. The West Lake is a freshwater lake and divided by the Bai Causeway, Su Causeway and and Yánggong Causeway and dotted with numerous temples, pagodas, gardens, and man-made islands.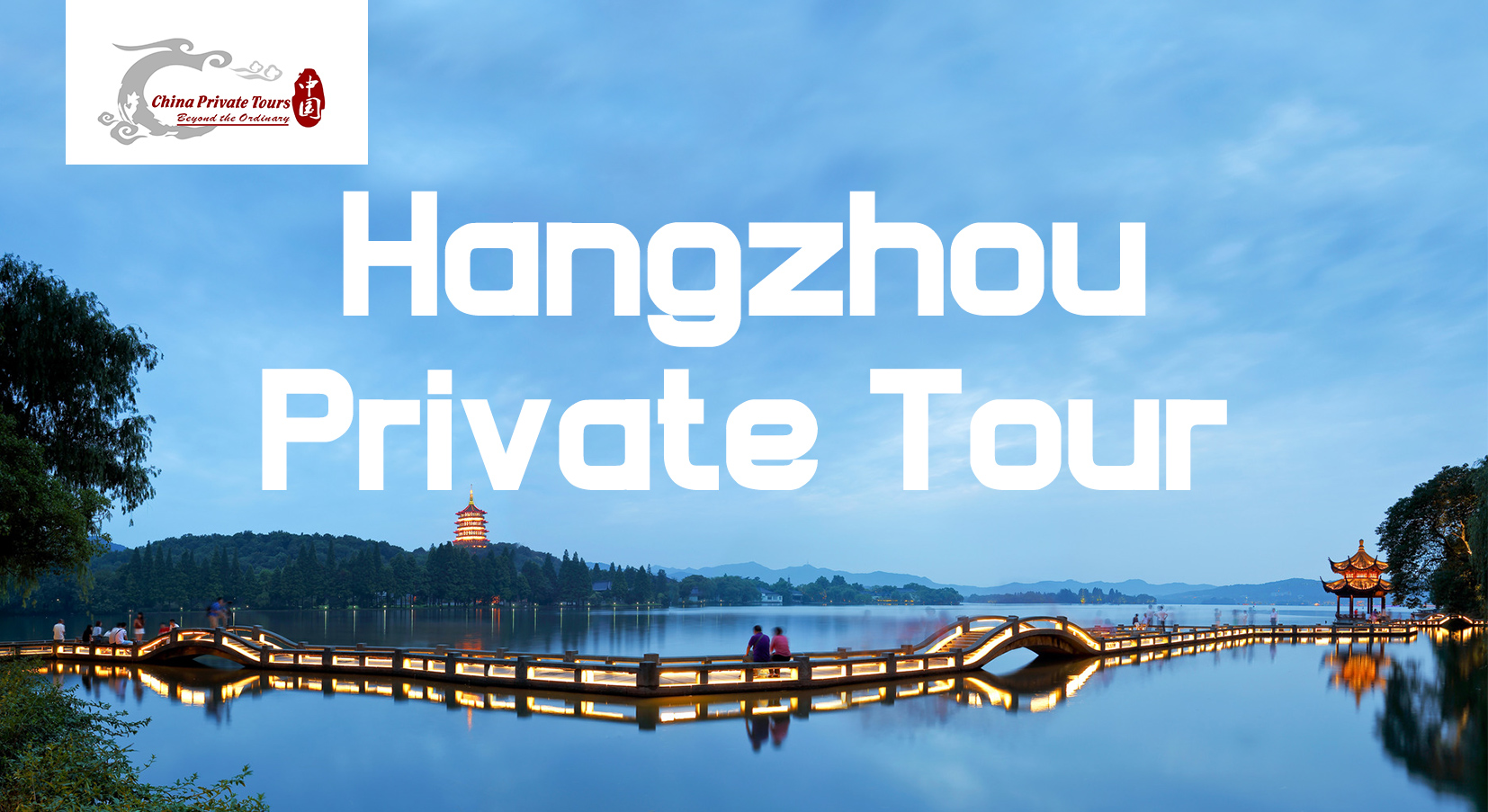 We will start our one day walking tour from Broken Bridge which is a very famous spot in West Lake Scenic Area. Walk across the bridge and step onto the Bai Causeway. The Bai Causeway is a 0.62 mile long embankment with plum trees and weeping willows planted on both sides, which makes it especially nice scenery in the spring. This causeway travels northward and starts at the "broken bridge", traveling through the "golden ribbon bridge" and ends at the "autumn moon on a calm lake" to make it a very interesting journey.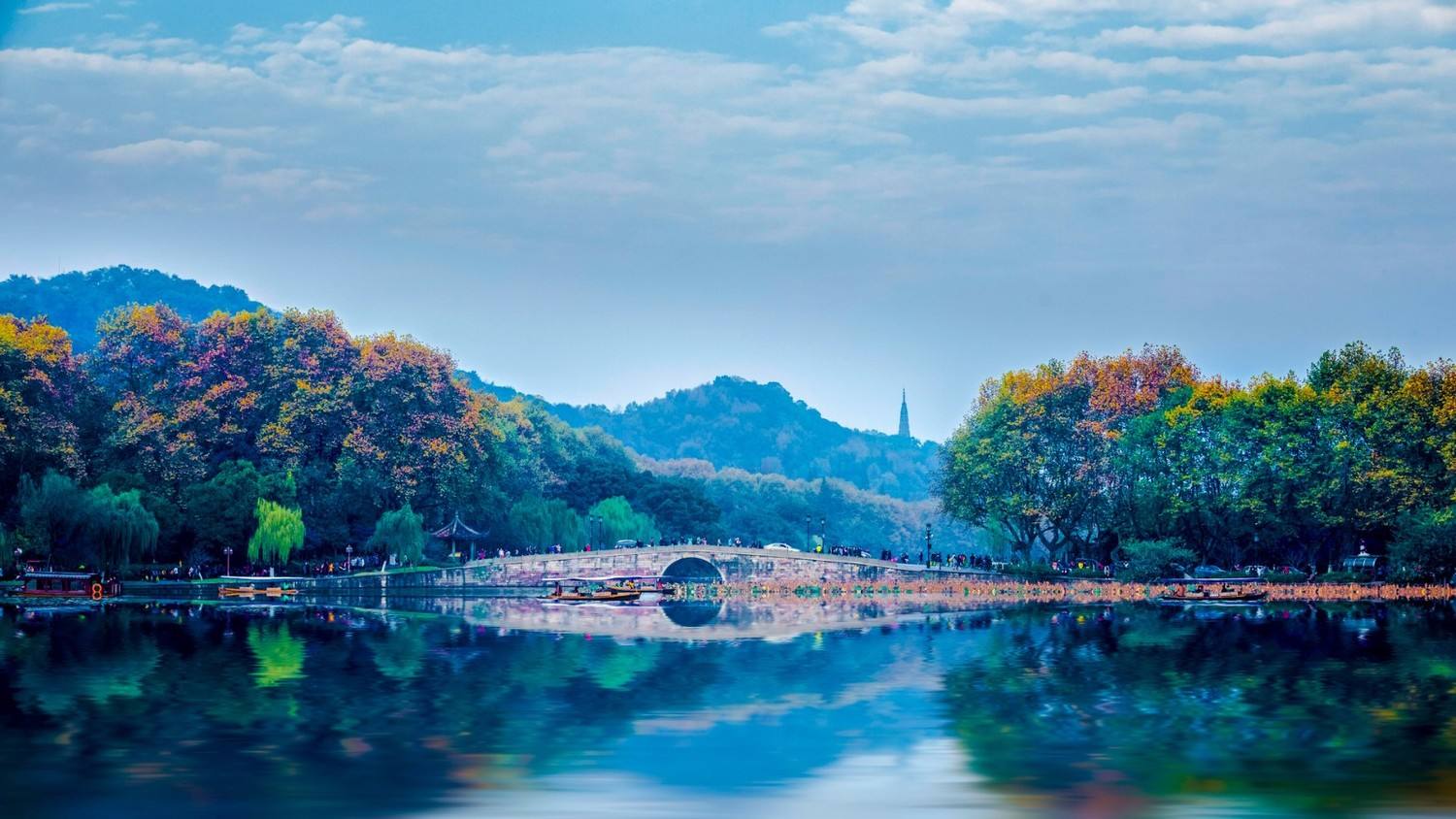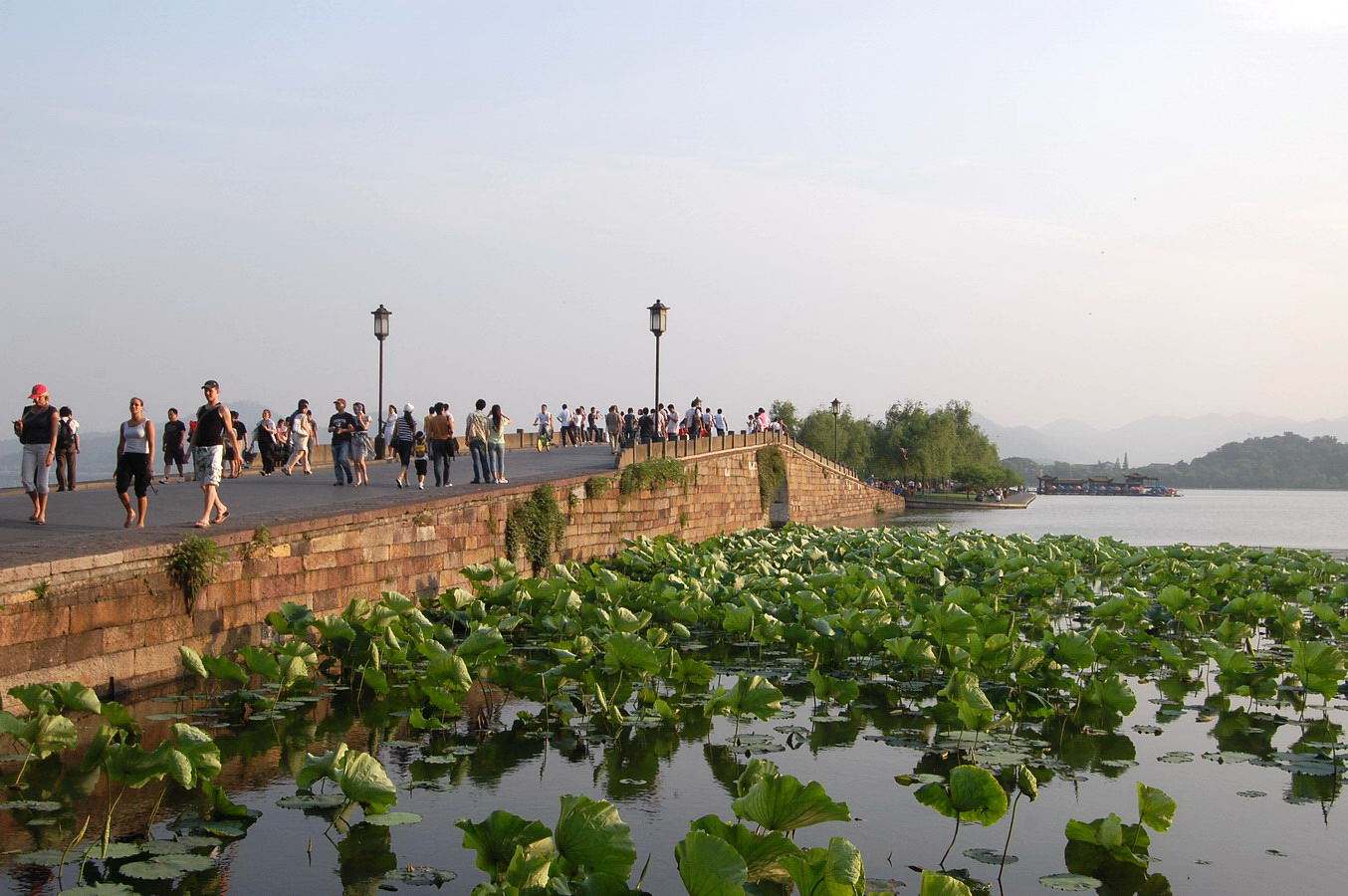 Continue our walking, we will get to Quyuan Park (Crooked Courtyard). The park boasts the biggest natural water supply into the West Lake and a wide range of lotus plants of various species.While in furious blossom, the lotus flowers show off reds, golds and whites in different figures and forms. Broad leaves spread leisurely on the limpid lake waters and low bridges zigzag among flowers. Such a view makes visitors forget themselves.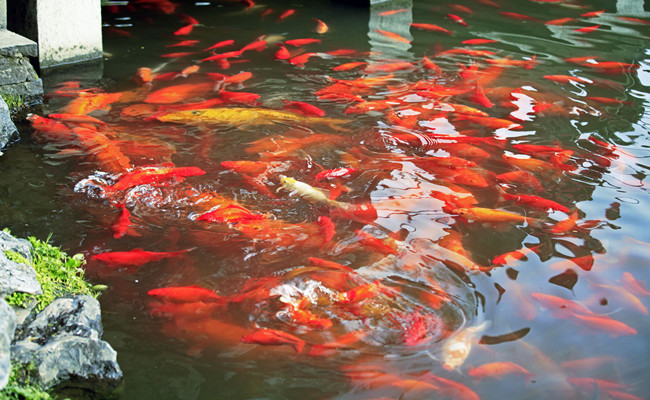 The crooked courtyard links with the Yuehu Lake by Su Causeway on the east and leads to Guos'Estate on the south.We will continue walking south to the Su Causeway.There are six arched stone bridges spanning the lake: Ripples Reflection Bridge, Locking Waves Bridge, Viewing Hill Bridge, Suppressing Dike Bridge, Eastern Lakeside Bridge, and Crossing Rainbow Bridge.Enjoying a well-known reputation of the main scene of the Ten Scenes in West Lake, Spring Dawn at Su Causeway is a must-see for visitors to explore the grace of West Lake and enjoy the romantic Hangzhou travel.
Adjacent to Su Causeway is the Flower Harbor (Huagang) Park which has a pool of beautiful colored fish. The best time to visitis late spring to early summer when the park is full of blossoms. "Viewing Fish at Flower Harbor"is also one of the top ten West Lake Scenes.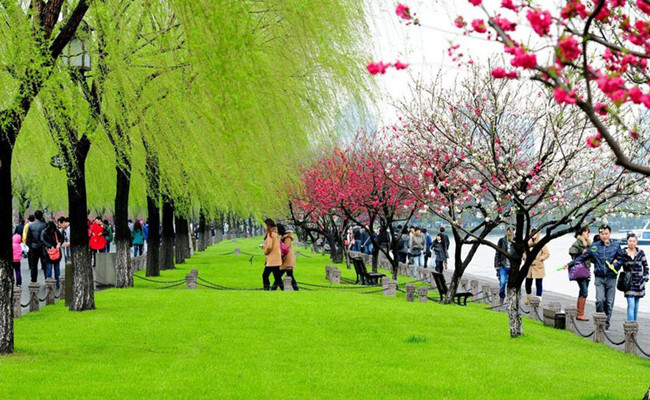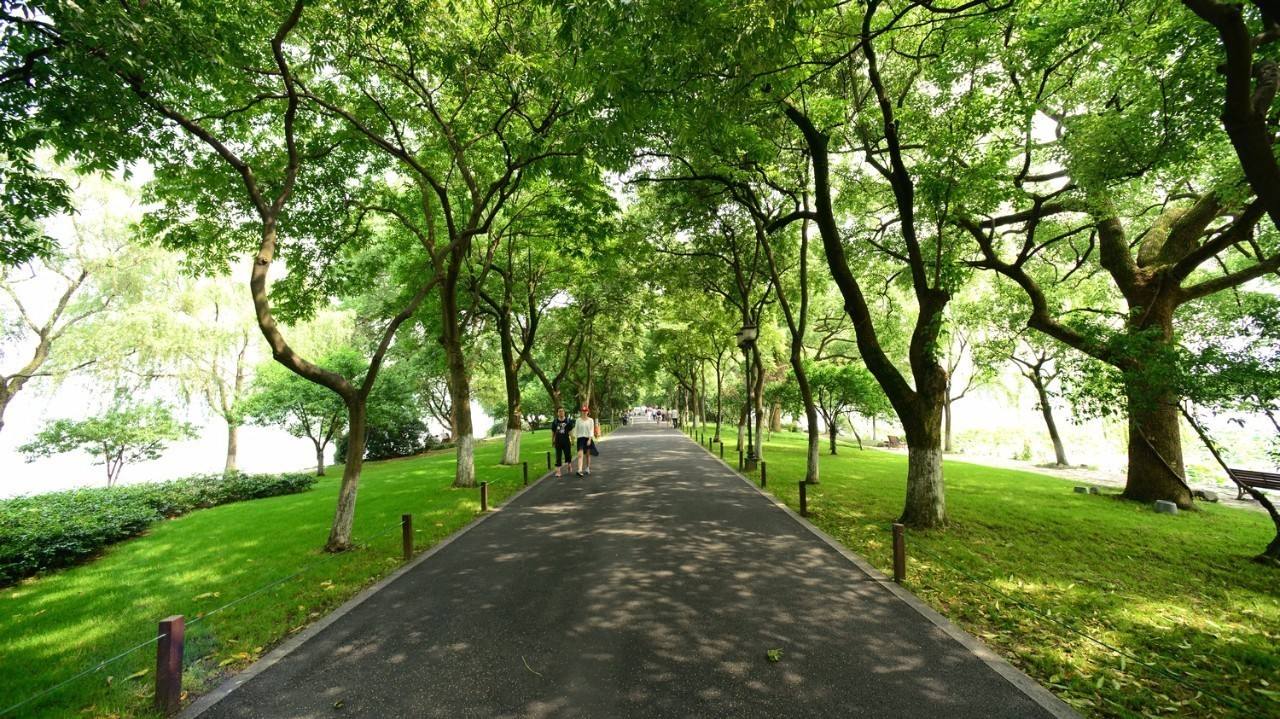 Leifeng Pagoda, on the Evening Glow Hill is also situated on the southern shore of the West Lake. Regarded as one of the top ten West Lake Scenes, "Leifeng Pagoda in Evening Glow"refers to the beautiful scene of the pagoda bathed in the evening glow at sunset.
Walking through the Long Bridge, our west lake walking tour will end at a lakeside park - "Orioles Singing in the Willows"which is also one of top ten West Lake Scenes. With its luxuriant trees along the winding bank, the park attracts birds flapping by.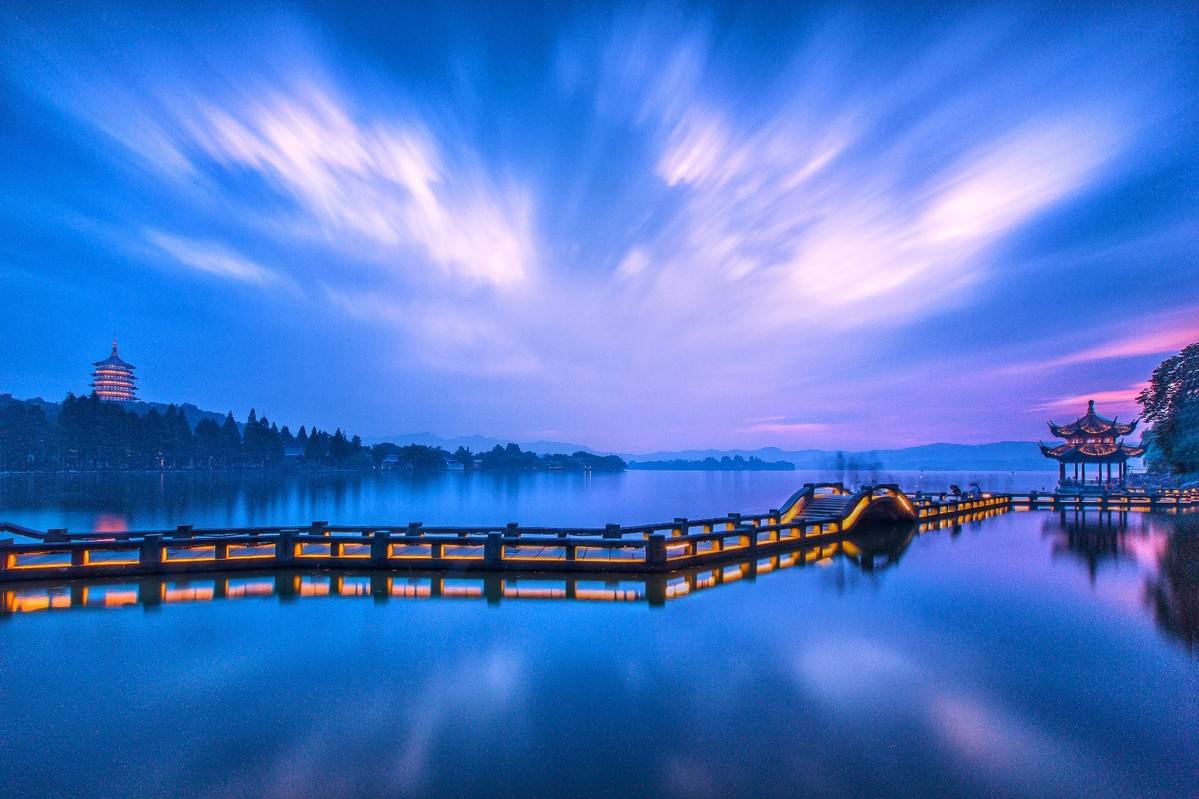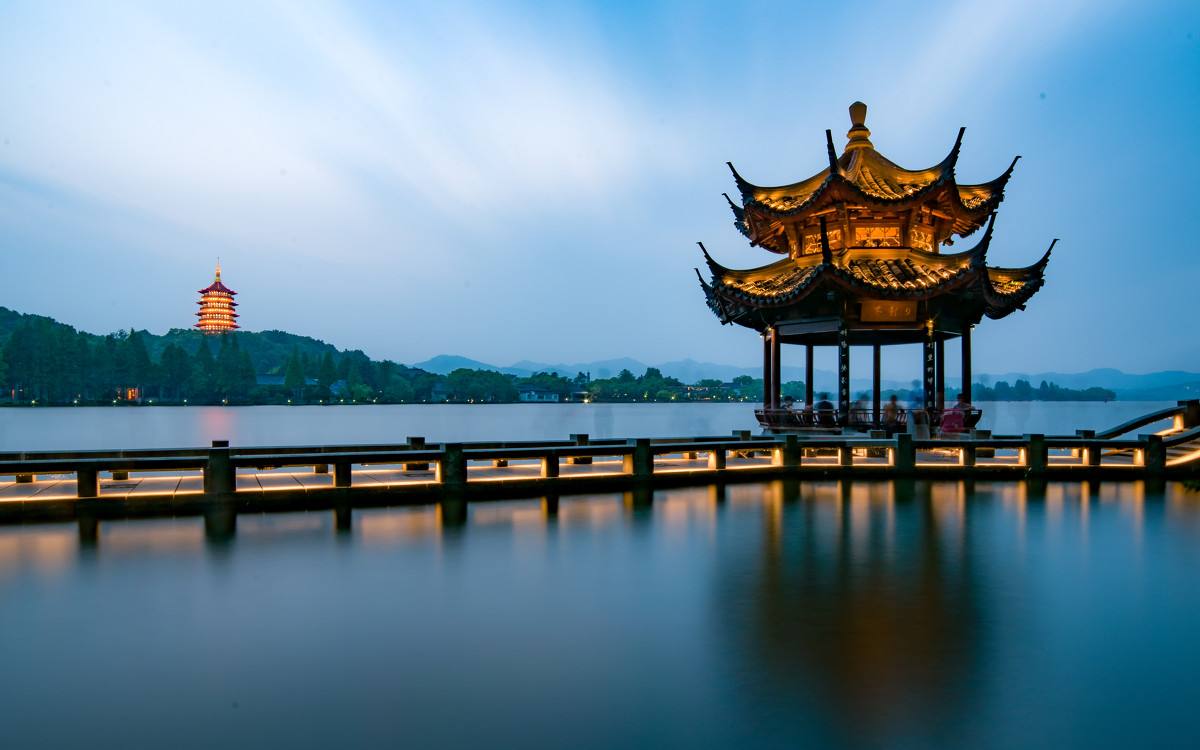 How Our Teams Serve you at China Private Tour
1-on-1 Travel Consultant
Our travel consultants have been working in local tourism for years, they are professional, experienced and responsible sharing our wealth of knowledge to plan your trip. They will formulate customized tour plan based on your travel interests, time, and budget as well as providing professional suggestions. Beside, they will keep in contact with you during your entire tour in China, continually checking if everything is going well as planned.
Excellent Local Guides
All of our tour guides are certificated and experienced. They are local experts with detailed knowledge about attractions, history, culture but also prepared to talk frankly about whatever topic interests you. They know the best places to visit, can give you advice on restaurants that serve great local food, the best places to shop, or theaters for the best shows in town. They'll show you more about the history, culture, customs and authentic local life.
Private Car and Driver
We ensure that all of the vehicles that we use are air-conditioned, non-smoking, clean and well-maintained.(Not over 4 years). Our drivers are are local, polite, friendly and helpful with over 10-year drive experience. All kinds of vehicle are offered, and yours depends on the size of your group. Usually, we offer sedan cars, SUVs, business vans (MPV) and different types of buses, all with extra space for your luggage.
Meals & Dining
If the meals are included in the itinerary. We will take you to the best local restaurants and help you order dishes according to your preference on spot to guarantee that the food is freash not pre-cooked. Some meals excluded in your itinerary as you like, your private guide will be still delighted to give you some suggestions and take you to the local featured restaurants every week based on the online reviews of customers. We have a large selection of different restaurants which cater to the specifications of our customers, and are available to provide various options, such as vegetarian, Muslim, Chinese, Western, Jewish, and Indian restaurants.
Price Per Person in US Dollars