Tour Itinerary
Place&Transport: Hangzhou
Today's Activities: The hangzhou Westlake(includingThree Ponds Mirroring the Moon), Fish Viewing at the Flower Pond, Guo Garden, Drangon Well Tea Plantation, Bamboo lined path at Yunqi, Hangzhou Qianjiang CBD
Accommondation: No
Meal: No
Meet your private guide upon pickup at Hangzhou Railway Station or your hotel lobby in downtown Hangzhou with a welcome signage "Hangzhou Private Tour" and set out on a full day of sightseeing in the comfort of an air-conditioned private vehicle. Let your your guide know your interests of any particular attractions so the commentary and itinerary can be customized accordingly. (Note: If you come from Shanghai, recommended timing: Arrival: Around 9:30am, Departure: Around 18:00pm. Both Hangzhou East train station and Hangzhou railway station are work for this tour. FREE charge of train station pick up & drop off service. )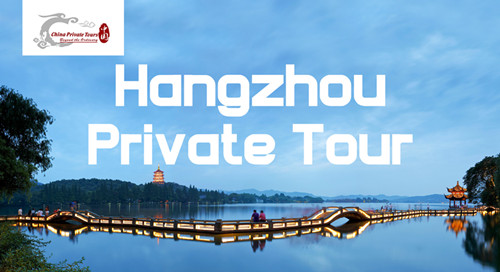 Our pick up sign" Hangzhou Private Tour"
First, take a boat cruise in the westlake,The Westlake Hangzhou (including boat cruise on westlake): West Lake has an area of 5.6 square kilometers (2.2 square miles) and is the symbol of Hangzhou which lies on its banks and is a place of tranquility. On the boat you can see one of theTen Best Views of West Lake--Three Pools Mirroring the Moon.The occasional pagoda and Chinese-style arched bridges add atmosphere to the tree-lined walkways, verdant islands and hills make West Lake a very special part of any China experience.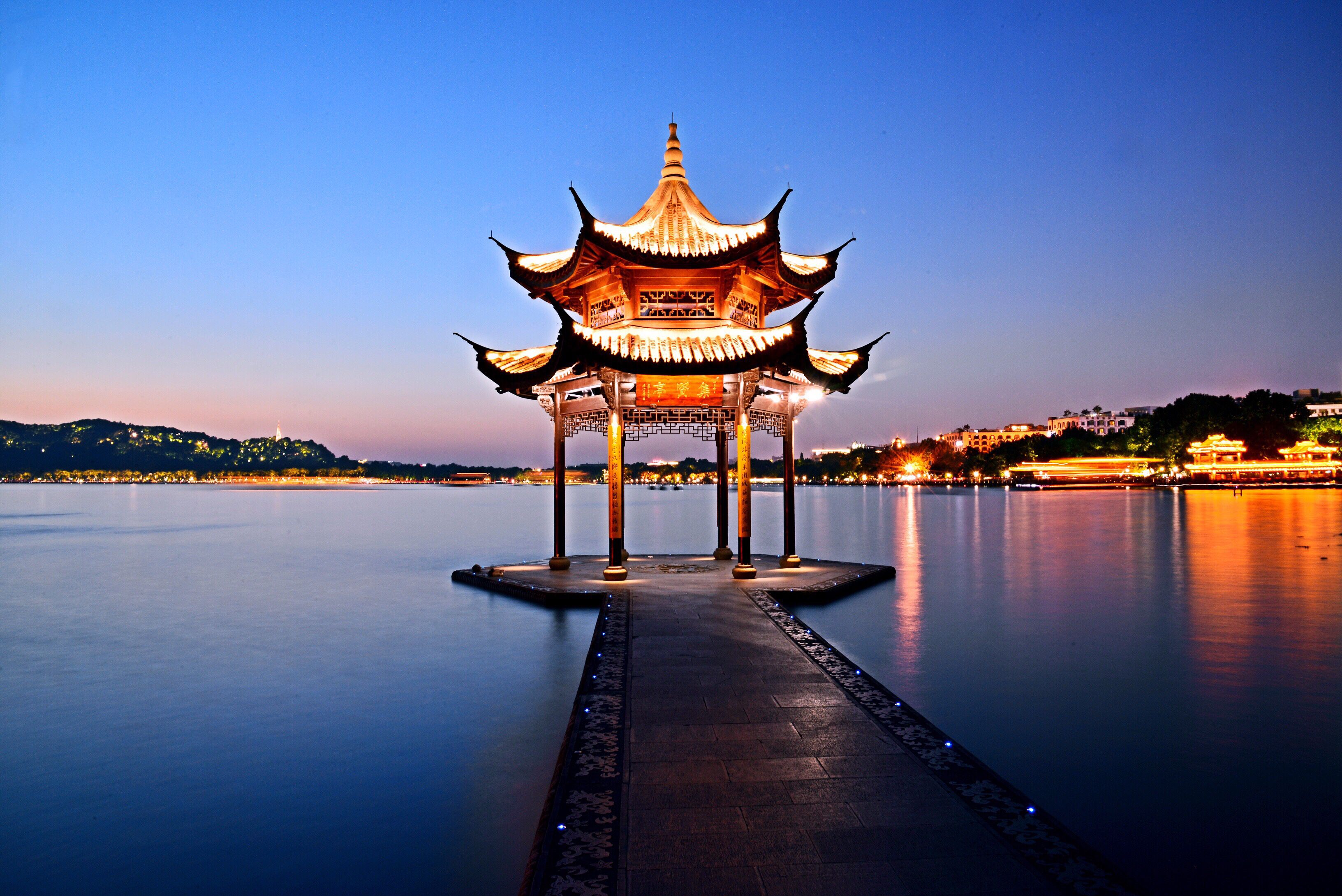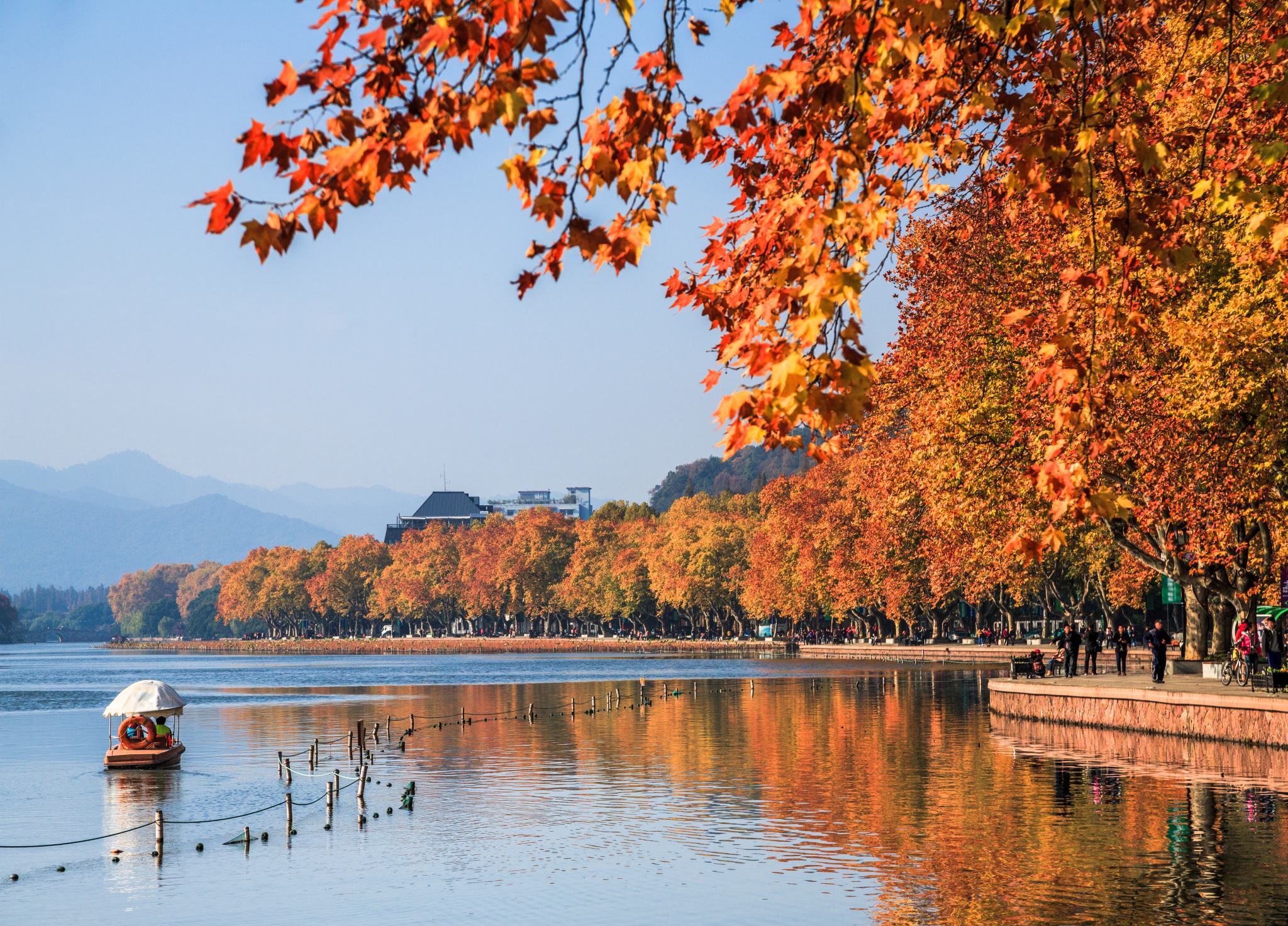 After that, visit the Fish Viewing at the Flower Pond(Huagang Park). This spot is located at the southern end of Su Causeway. A clean stream flows from Huajia Hill to join West Lake here, and many flowers grow where the fresh water flows in, so it called "Flowery Harbor". This area now has been made into a 22 hectare (54 acre) park with many varieties of trees and flowers, featuring a peony garden which blooms in April and a goldfish pond which is the famous site for viewing fish.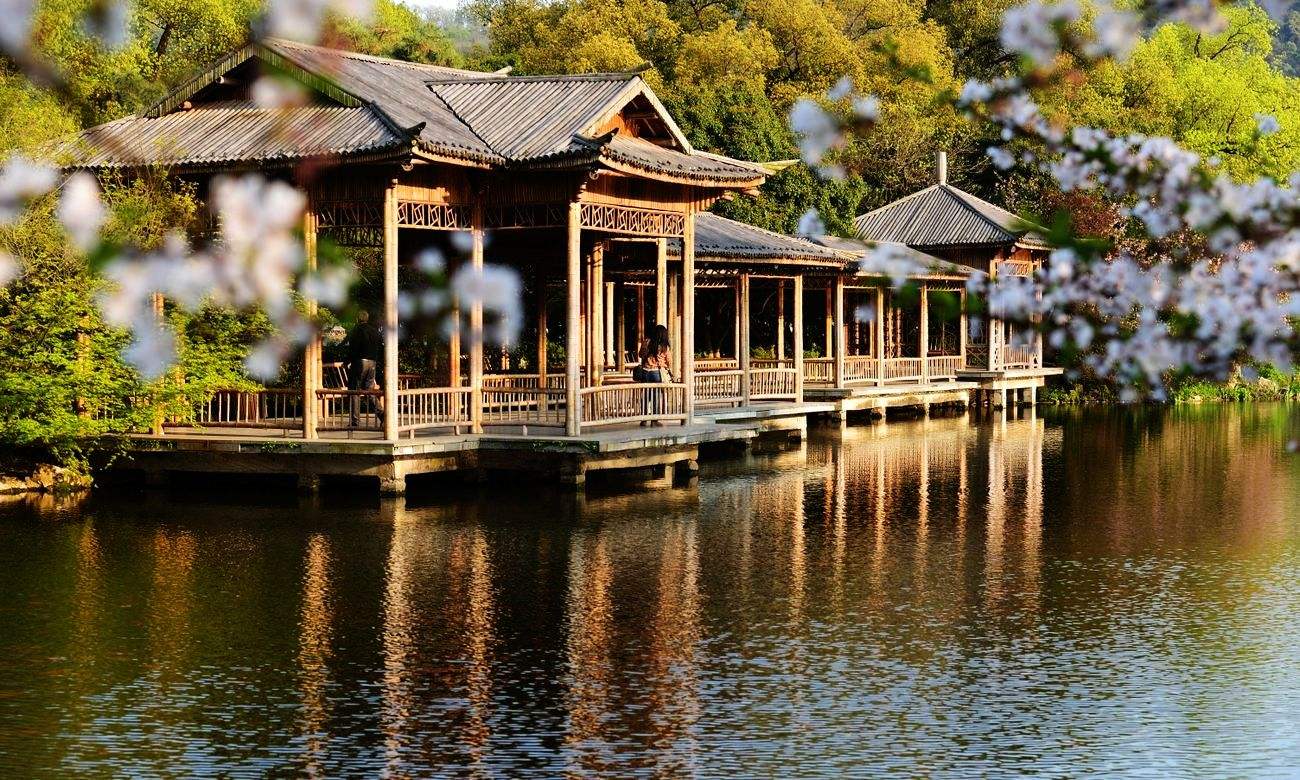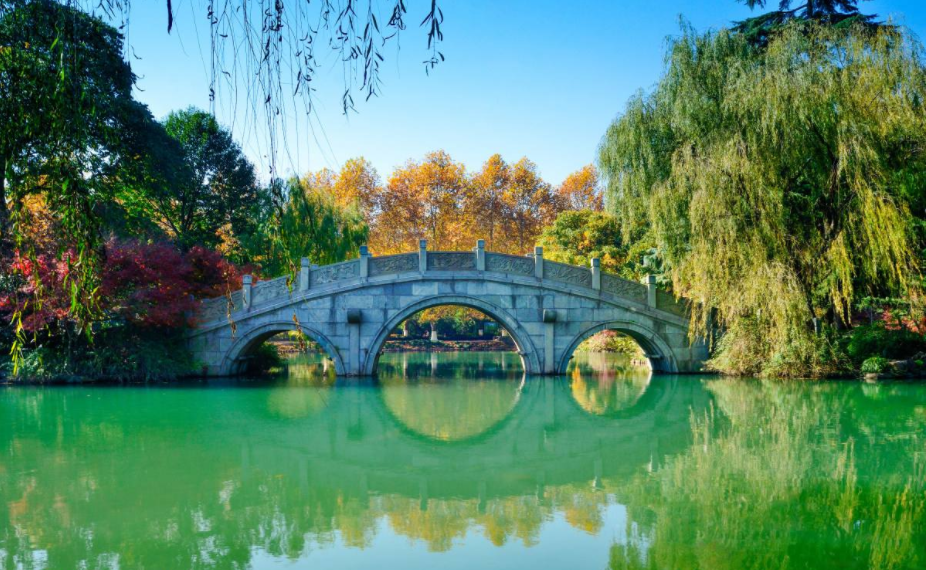 Later, drive to the Guo Garden: Considered to be the best existing traditional private garden in Hangzhou and a great place to relax and revel in the beauty of Song-era tea houses and pavilions. Only local people come to this garden to enjoy their leisure time. The villa not only provides you with a better understanding on this Asian "leisure capital" but also an idea place for photography.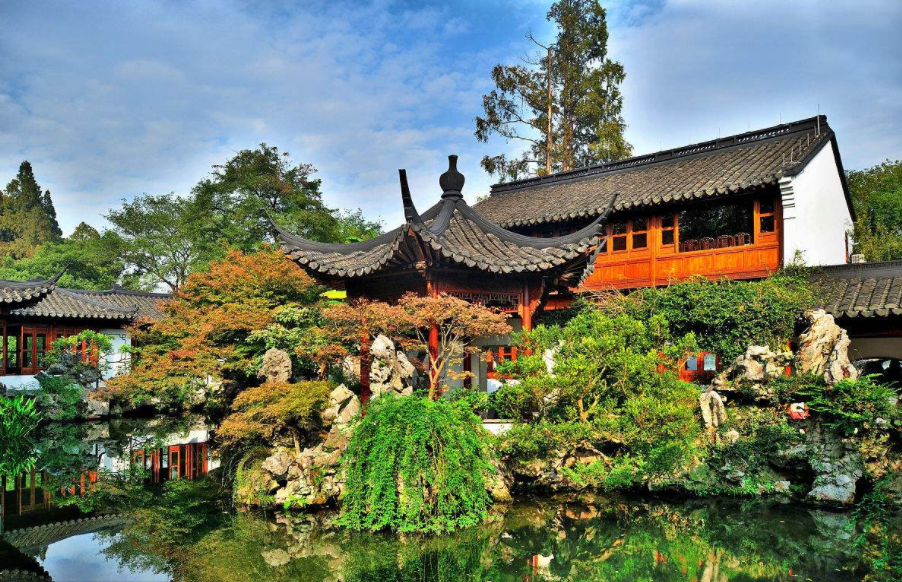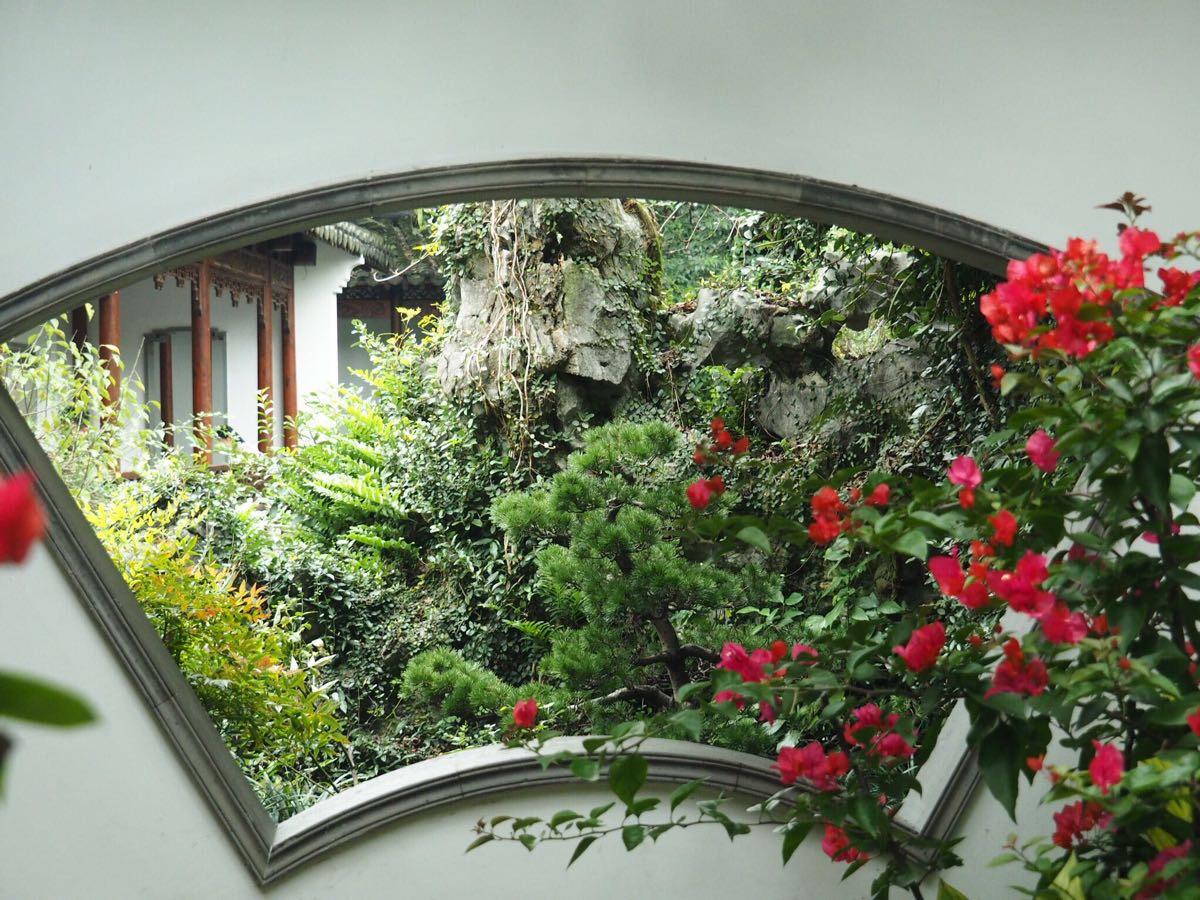 After visiting the Guo's villa, drive to a village in the mountain side, our guide will pick a nice place for you for lunch!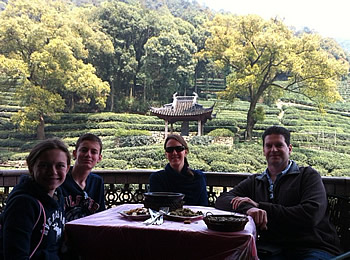 Lunch at the local Tea Farmer's House to try the local delicacies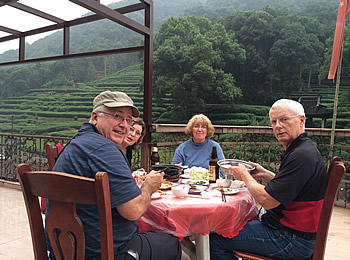 Lunch at the local Tea Farmer's House to try the local delicacies
During the tour, you have the options to have lunch at the local restaurant recommended by your guide (THEY ARE FOODIES, they really know where and what to eat in the city) or have an authentic home-cooked meal at a local famer's home, which is a great chance to talk with the villagers and learn more about the real life in the city.
1) Lunch at Local Tea Farmer's Tea House to know the real life of the local people:And we also can organize tea farmers teach you how to prepare, cook local delicaies if you want to. You can learn how to cook: Beger's Chicken, Westlake carp in vinegar source(Do not be scared, no bones!!! Aha), Lotus root, bamboo shoot...and other many tasty vegetables )
2) At the local restaurants which are popular with local people, such as Grandma's Kitchen, Green Tea Restaurants...And also fancy ones as well, 28 Hubin Road(Top 50 Best in Asia, Jinsha Restaurant in Four Seasons Hotel. We are the local, we are the sources. We know many excellent restaurants even not listed on Lonely Planet and some other travel guides.
After lunch, move to the Meijiawu Tea Plantation: the origin of the most famous variety of green tea, Longjing, in china with beautiful natural scenery (There are many tea houses in the village and you will have a chance to sample local tea). Interestingly, at a local tea grower's tea house, you could learn how to prepare local delicacies if you are interested. Learn to cook beggar's Chicken, Westlake carp fish in vinegar source, lotus roots, bamboo shoot and many other fresh vegetables. If you don't wish to cook, just sit back and their flavors.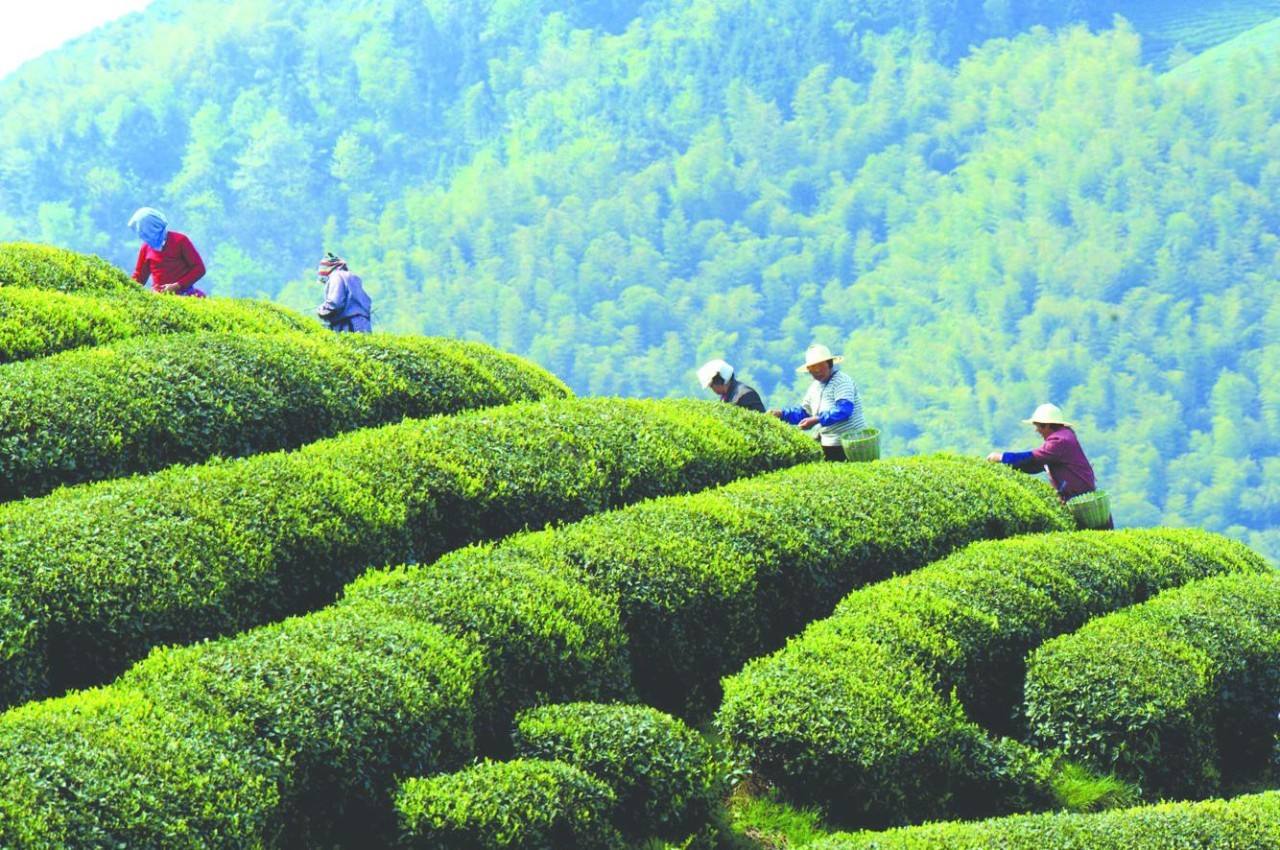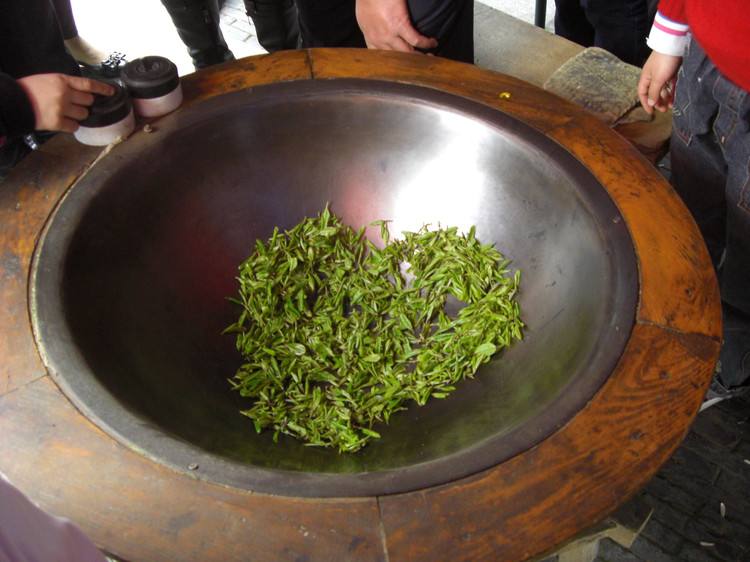 After tea testing, move to Bamboo lined path at Yunqi: The forest is breathtaking. It really makes you realise how insignificant you are when you stand next to the bamboo trees towering way above you. You are surprised at how hard the bamboo actually was - no wonder Asian builders use it as scaffolding! The thing really liked about the bamboo forest is the light - even though the forest was dense, it still seemed really light and crisp, because of the fact the bamboo's all green (not like normal trees where the trunk is dark brown). It gives the forest a totally different vibe, hard to explain but it was just fascinating.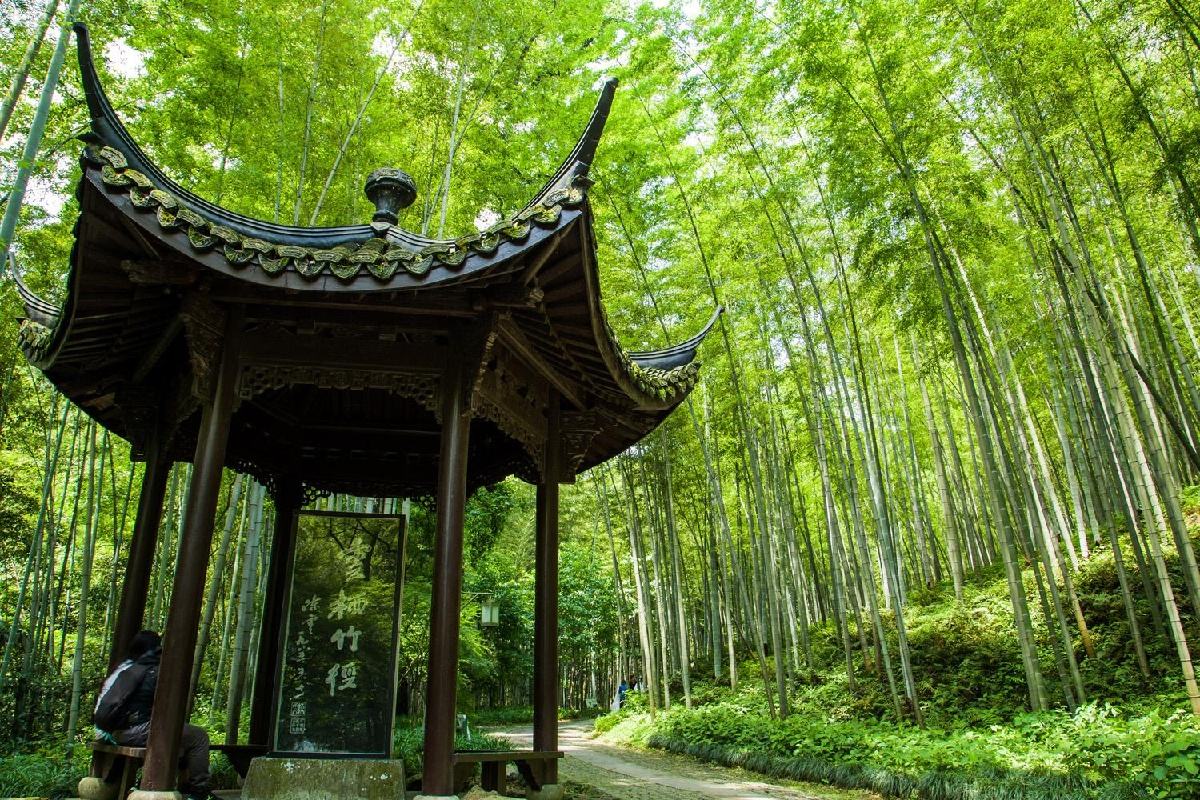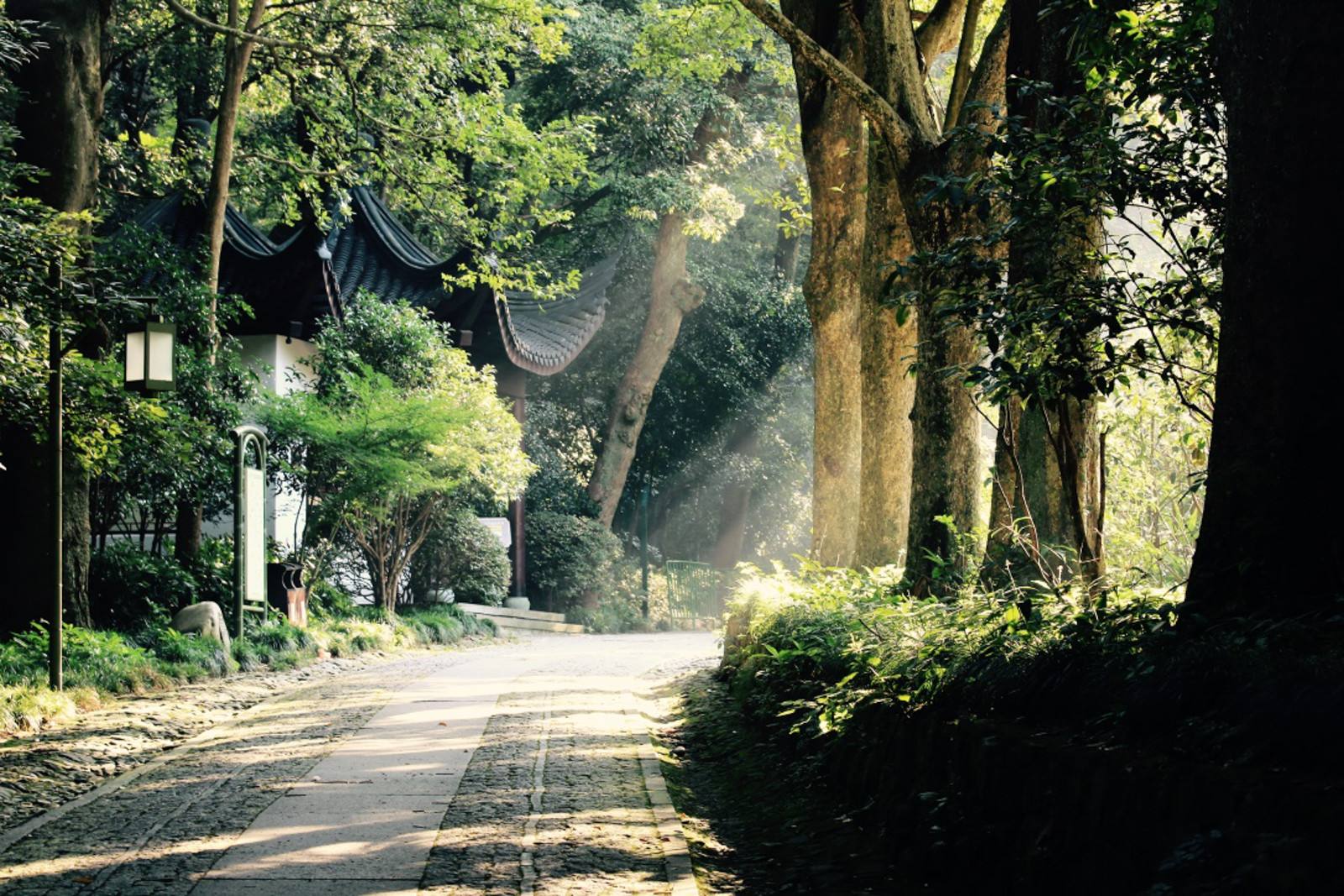 Your final stop is Qinghefang Old Street, a good place to experience the lifestyle of Old Hangzhou since it is the epitome of historic Hangzhou. It is also a great place for shopping, food, and sightseeing. You could see well-preserved old buildings, explore interesting boutiques, and shop for unique souvenirs.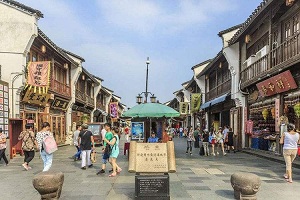 After the tour, our tour guide and driver will drive you back to your hotel in Hangzhou or the hangzhou train station and your tour ends.
Optional Activities
We provide off the beaten track Hangzhou activities as below to enhance your tour experience. You can choose some of them to customize the above tour. Or if time permits, you can add one or two of them in the above itinerary (Only additional entrance fee required. And some are free charge of entrance fee).

Morning Market & Breakfast Experience Cost for Breakfast: within 20RMB Per Person
If your hotel doest not provide breakfast or you are a foodie and want to taste real Hangzhou. This is a great chance to see how Hangzhou wakes up by experiencing the tastes, sounds and local way of life. Get whisked through Hangzhou's old streets, alleys and morning market with our local guide to eat the most authentic breakfast at places we know and you can't find on your own.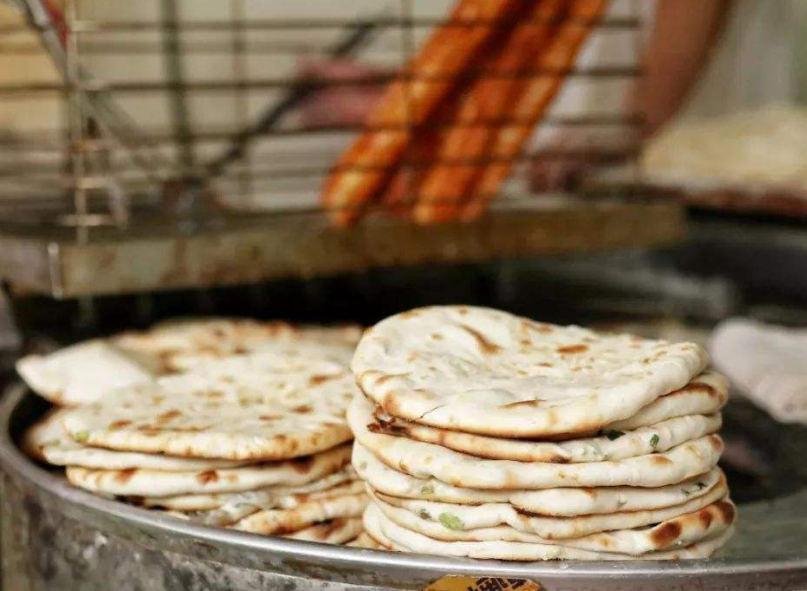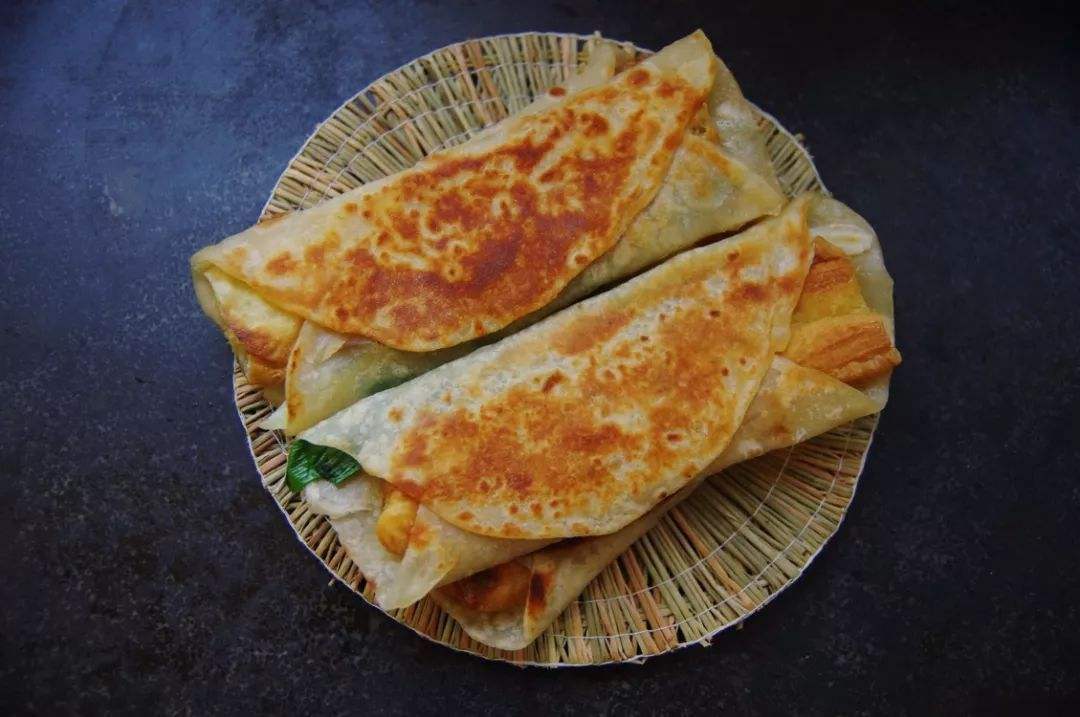 Blind Date Culture at Wangsong Campus Free Charge
Feeling the local dating culture at Wansong Academy where the locals take part in the blind date fair "Chinese Matchmarking Day".Here attracted over thousands of young singles and their parents. ( Available on each Saturday morning)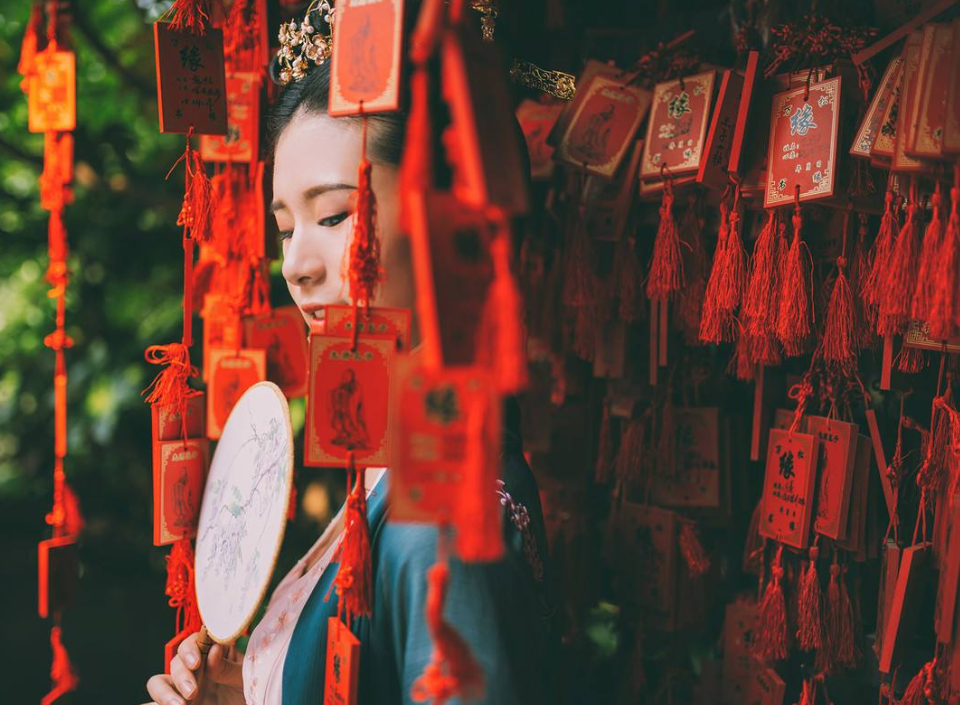 Westlake Sunset Watching at Chenghuang Pavilion Entrance Fee: 40RMB per person
Follow our guide to climb up to the Cheng Huang Pavilion where is the one of the best locations for admiring and photographing the sunset on Westlake.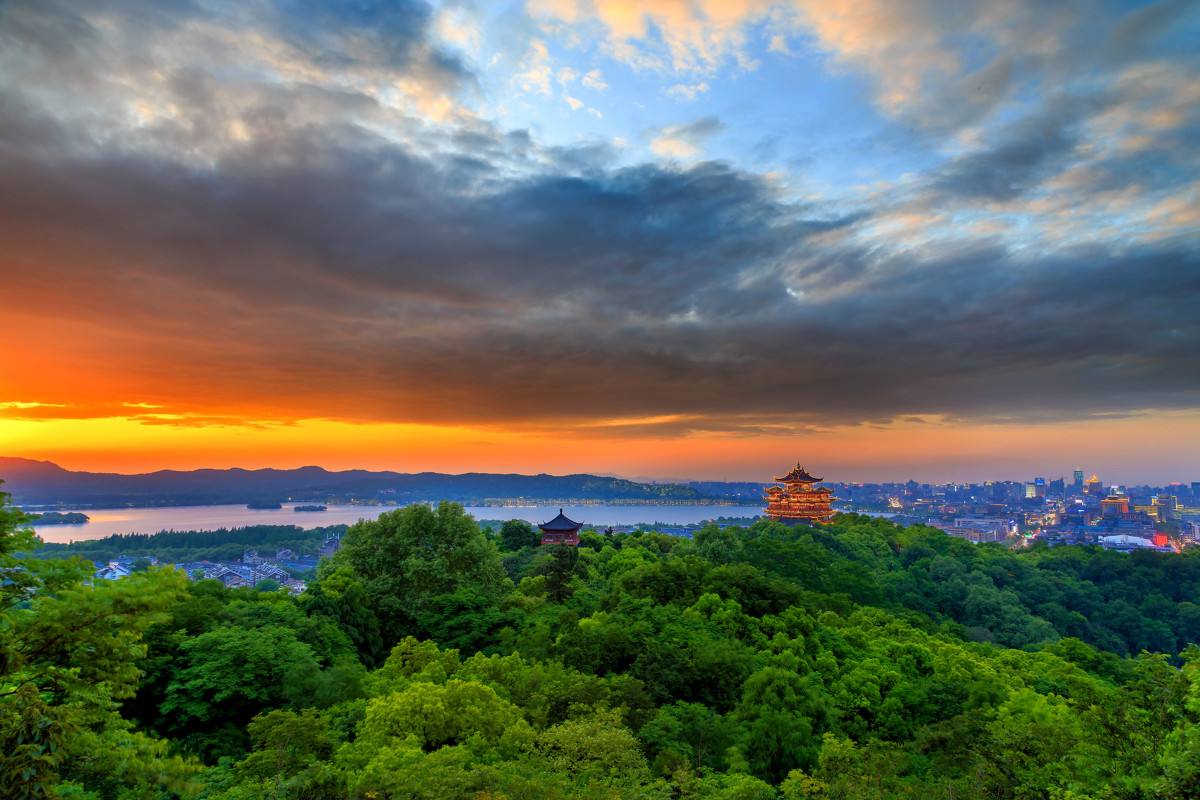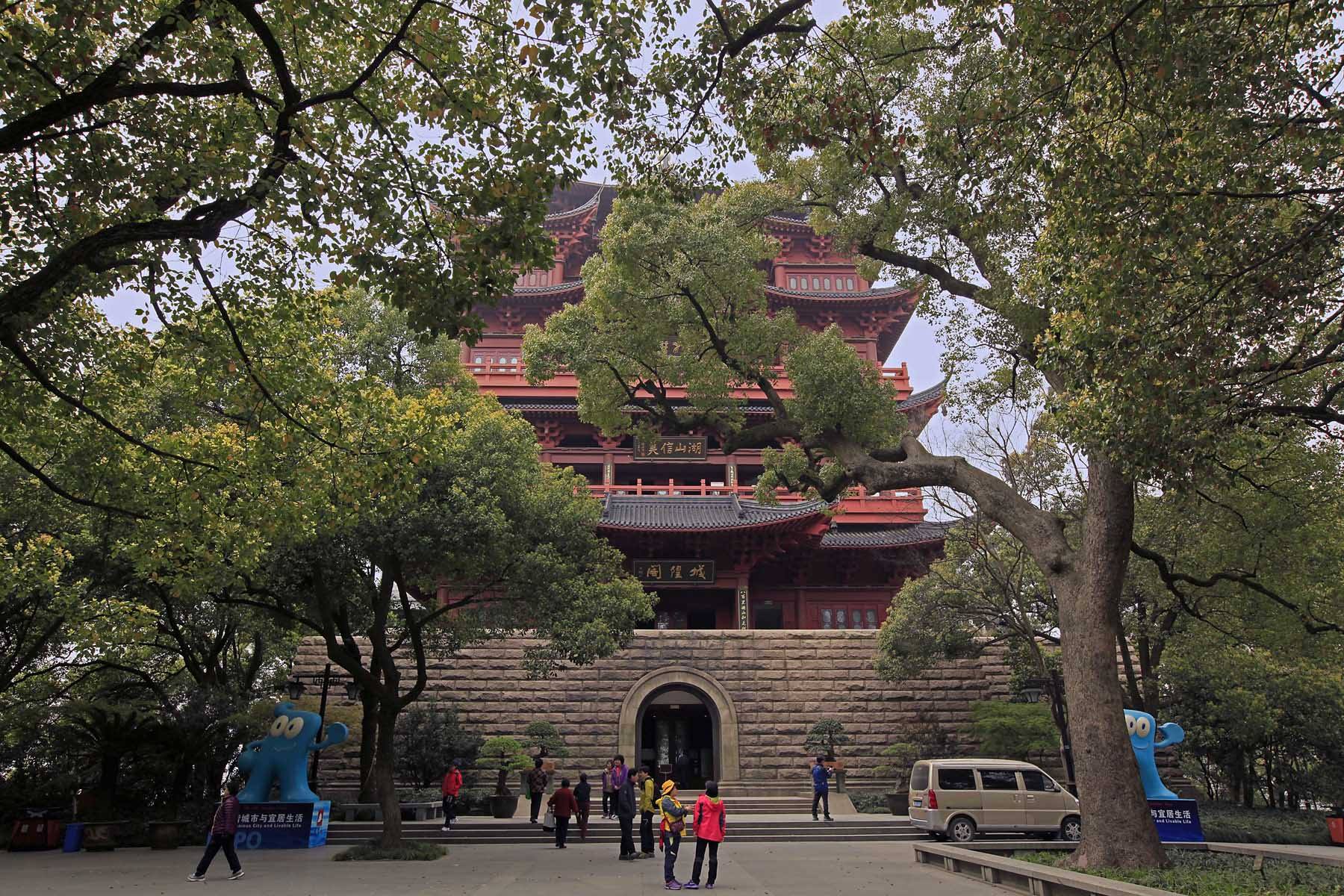 Local Wet Market Visting Free Charge
Do you want know more about local life? Come with our guide to visit the local wet market. To most locals, wet market is a destination for freshest produce while it is a must-see attraction for a cultural experience to tourists.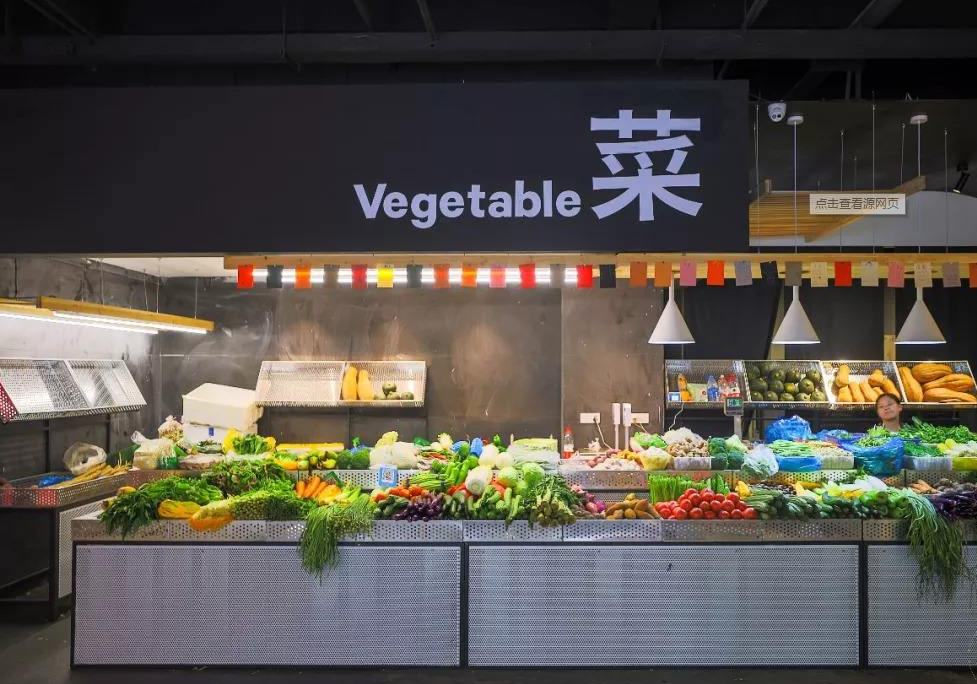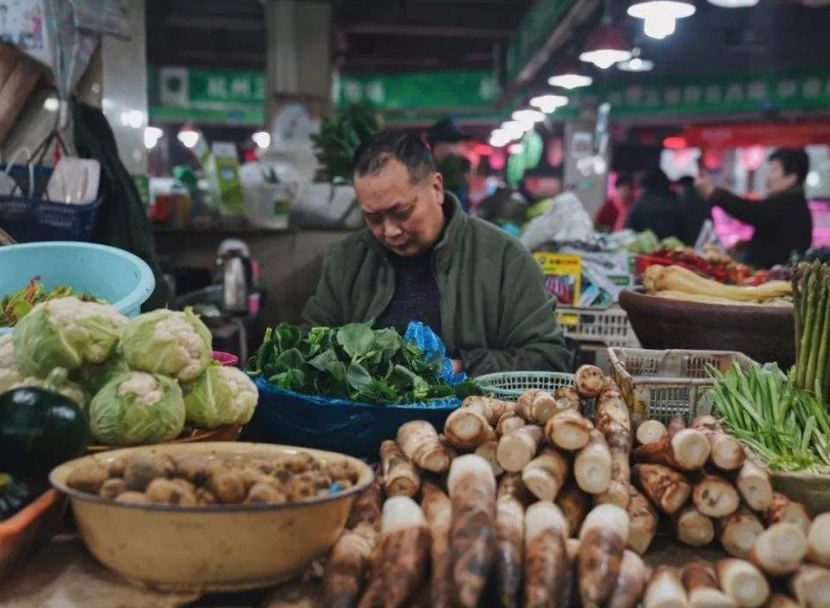 Local Family Visiting Free Charge
If you are interested in local culture and life style, we can arrange local famliy visting to sip famous Longjing tea, learn how to cook local food as well as taste Hangzhou cuisine. Local residents will invite you warmly to experience Hang-style life.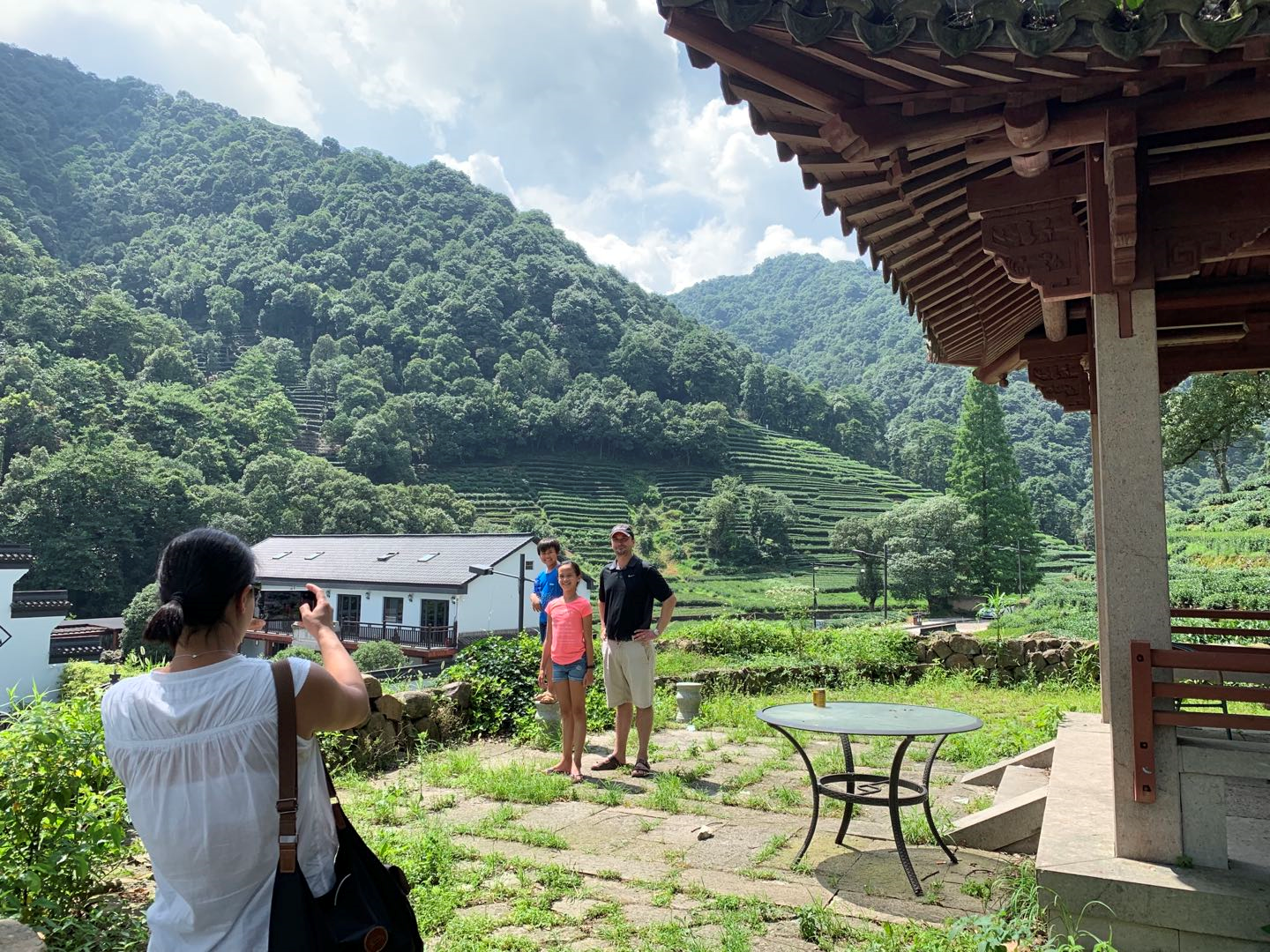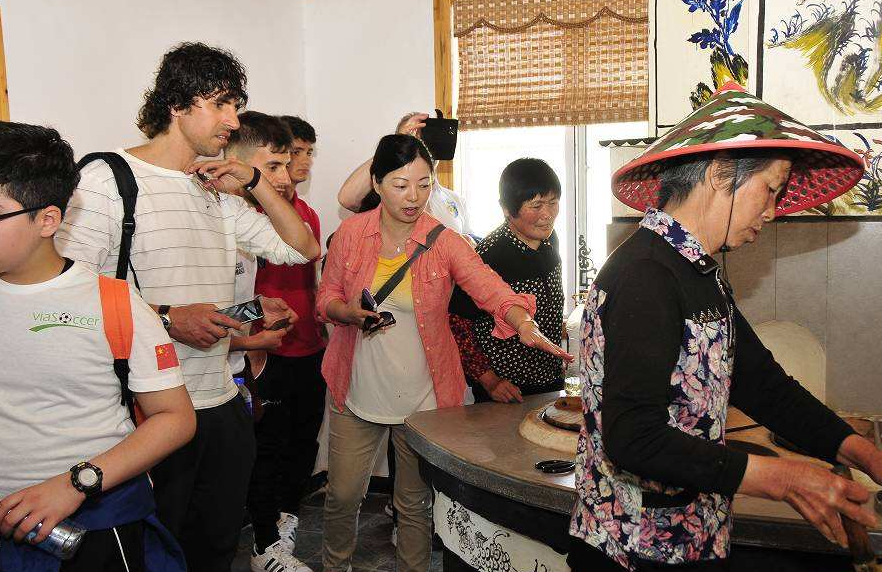 How Our Teams Serve you at China Private Tour
1-on-1 Travel Consultant
Our travel consultants have been working in local tourism for years, they are professional, experienced and responsible sharing our wealth of knowledge to plan your trip. They will formulate customized tour plan based on your travel interests, time, and budget as well as providing professional suggestions. Beside, they will keep in contact with you during your entire tour in China, continually checking if everything is going well as planned.
Excellent Local Guides
All of our tour guides are certificated and experienced. They are local experts with detailed knowledge about attractions, history, culture but also prepared to talk frankly about whatever topic interests you. They know the best places to visit, can give you advice on restaurants that serve great local food, the best places to shop, or theaters for the best shows in town. They'll show you more about the history, culture, customs and authentic local life.
Private Car and Driver
We ensure that all of the vehicles that we use are air-conditioned, non-smoking, clean and well-maintained.(Not over 4 years). Our drivers are are local, polite, friendly and helpful with over 10-year drive experience. All kinds of vehicle are offered, and yours depends on the size of your group. Usually, we offer sedan cars, SUVs, business vans (MPV) and different types of buses, all with extra space for your luggage.
Meals & Dining
If the meals are included in the itinerary. We will take you to the best local restaurants and help you order dishes according to your preference on spot to guarantee that the food is freash not pre-cooked. Some meals excluded in your itinerary as you like, your private guide will be still delighted to give you some suggestions and take you to the local featured restaurants every week based on the online reviews of customers. We have a large selection of different restaurants which cater to the specifications of our customers, and are available to provide various options, such as vegetarian, Muslim, Chinese, Western, Jewish, and Indian restaurants.
Price Per Person in US Dollars