Day 1
Place&Transport: Hangzhou
Today's Activities: Southern Song Imperial Street,Yue Fei Mausoleum,Eight-Diagram Field,Hefang Street
Accommondation: N/A
Meal: N/A
Our local hangzhou tour guide will pick you up at your hotel lobby in Hangzhou or the Hangzhou train station with a welcome sign" Hangzhou Private Tour", then starts the Hangzhou day trip as below:

Our pick up sign" Hangzhou Private Tour"
First, visit the Southern Song Imperial Street, a main avenue that was paved in the Southern Song Dynasty and according to documentary records, more than 10,000 flagstones were used. The street stretches from the intersection of Wansong Mountain and Phoenix Hill Road, passing through Zhongshan Road M. and N., to the intersection of Fengqi Road and Wulin Road. With a length of 4185 meters, it was once the central axis of Lin'an city in the Southern Song Dynasty. It was also the specific road for emperors to worship ancestors. Here, there are 13 historical and cultural relics and buildings of which The Phoenix Temple is a key national cultural relic protection unit.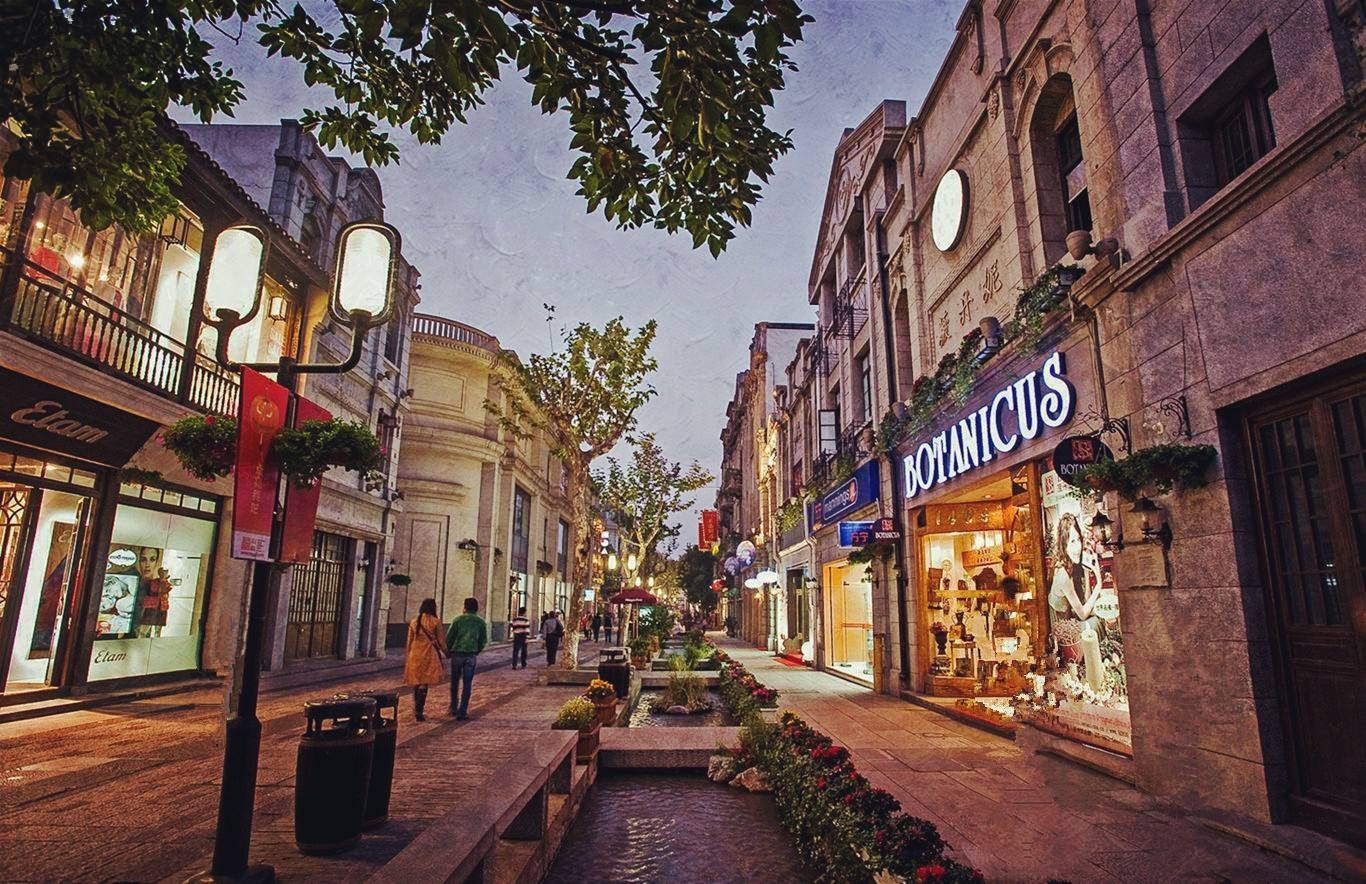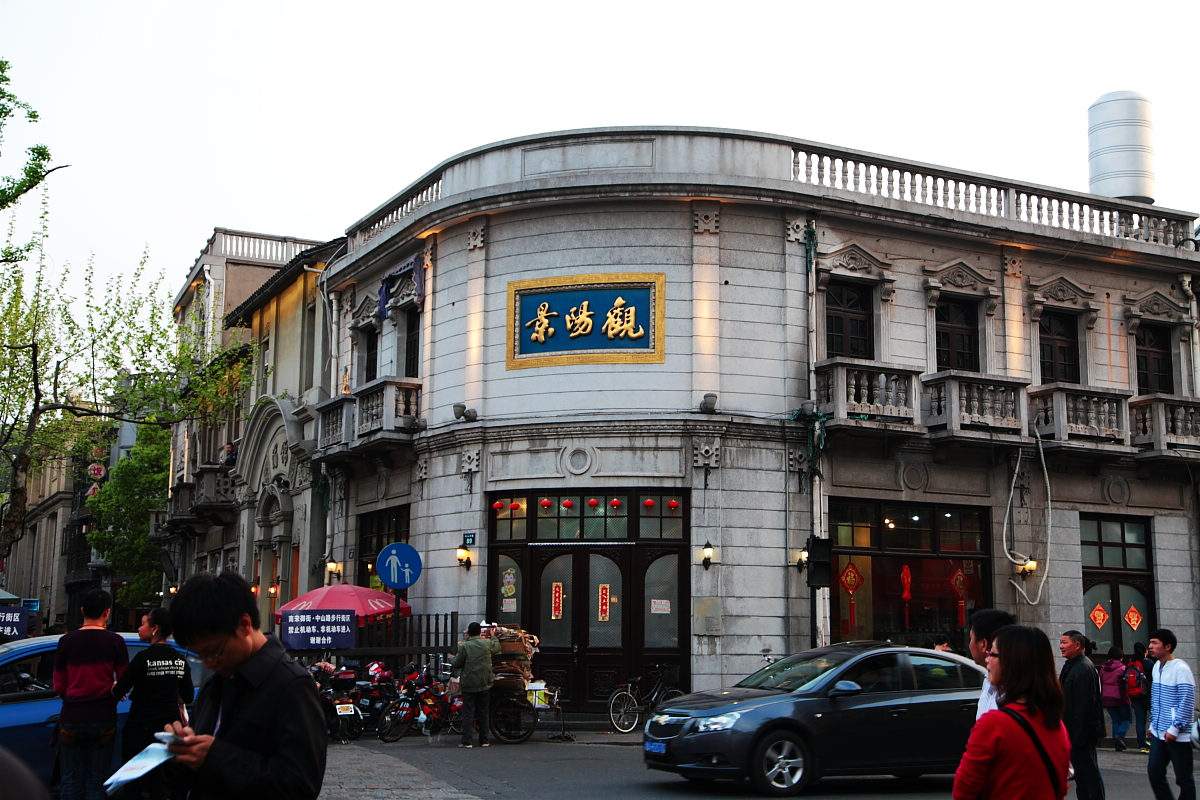 Next, visit General Yue Fei's Mausoleum, general Yue Fei (1103–1142), widely admired by many, was a patriotic national hero of the Southern Song Dynasty (1127–1279). However, he was framed by the devious Prime Minister—Qin Hui (??,1090-1155) and murdered for crimes he didn't commit. In 1163, he was proved to be innocent and his corpse was reburied at the present site.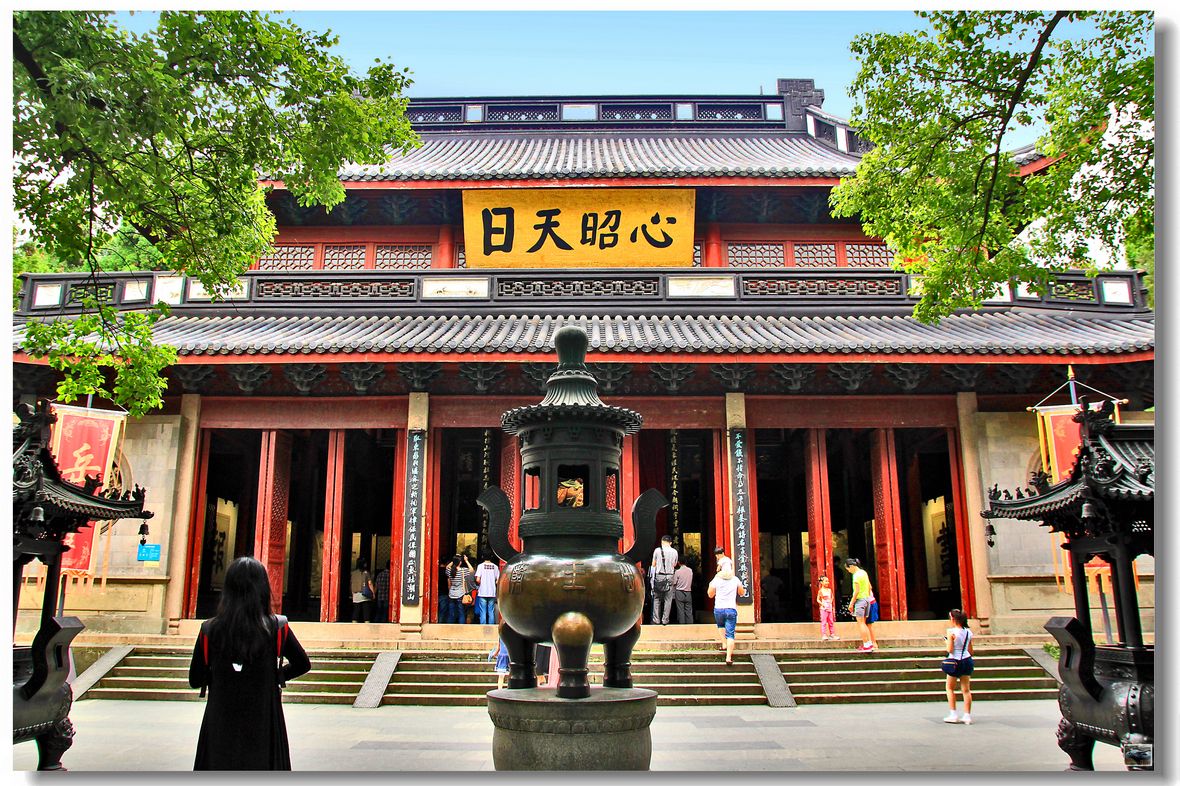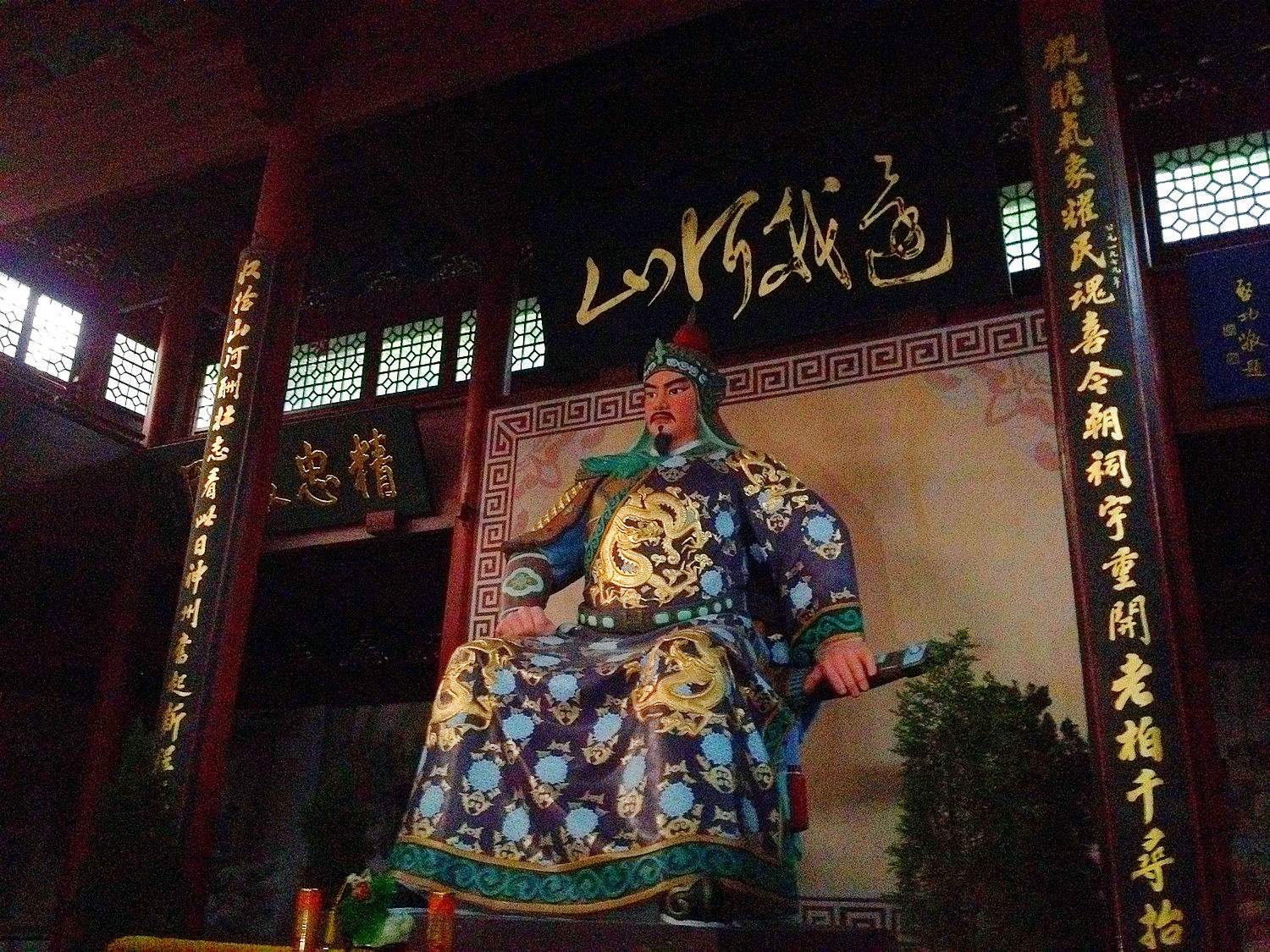 General Yue Fei's Mausoleum is located at the southern foot of Qixia Hill (???), north of Su Causeway (??). Whenever the sun sets, colorful clouds rest over the tomb of General Yue Fei, which is marvellous to see. Yue Yun (??, 1119-1142), Yue Fei's eldest son, who was executed together with his father is also buried here. At the gate to the tomb yard are four cast iron statues: Qin Hui and his wife on one side, and Moqi Xie (???), a court official, and Zhang Jun (??), a general, on the other. These four traitors are displayed kneeling down in pairs, with their hands tied behind their backs, on whom visitors cast despising glances. As the couplet that flanks the gate aptly puts it:
the green hill is fortunate to be the burial ground of a loyal general, (???????)
The white iron was innocent to be cast into the statues of traitors. (???????)
This couplet expresses people's profound respect for General Yue Fei and deep hatred for the four murderers condemned by history.
After lunch, visit the Eight-Diagram Field. The Eight-Diagram Field used to be owned by the imperial courts of the Southern Song Dynasty. In 1143, Zhao Gou, the Emperor Gaozong of Song ordered the field to be open, so he could show his respect to agriculture and pray on a good harvest. Every spring when it was time for ploughing, the emperor would bring along his civil and military officials to show respect and pray. Now the filed has become a park combining historical and cultural relics with an agriculture popularization venue to display modern farming culture.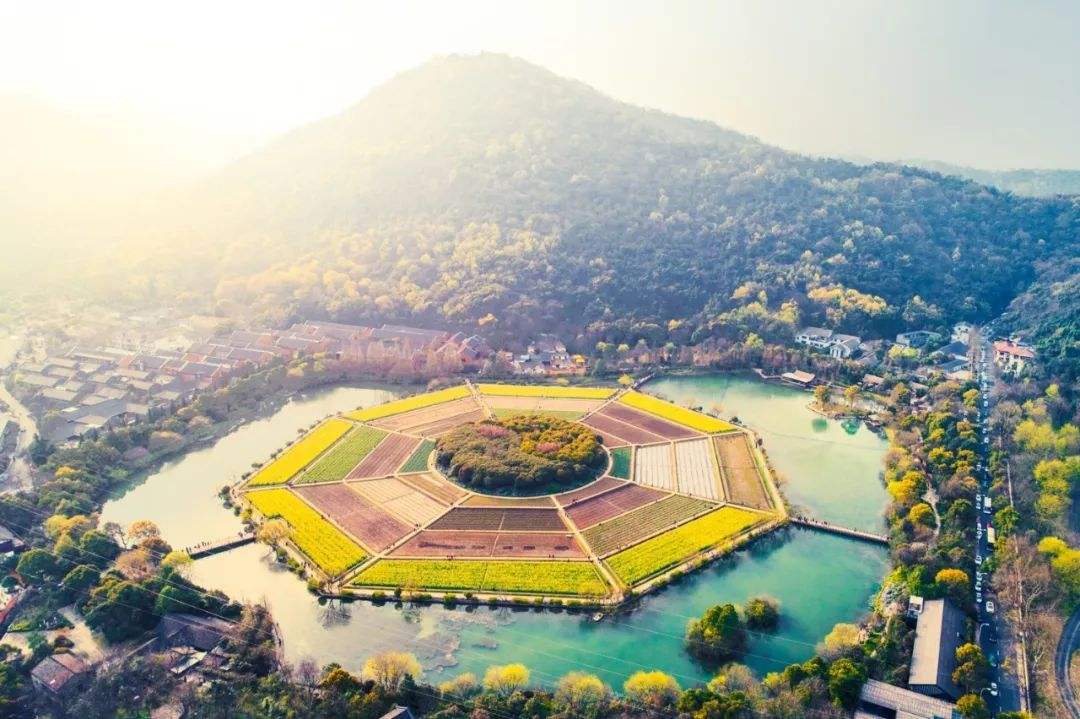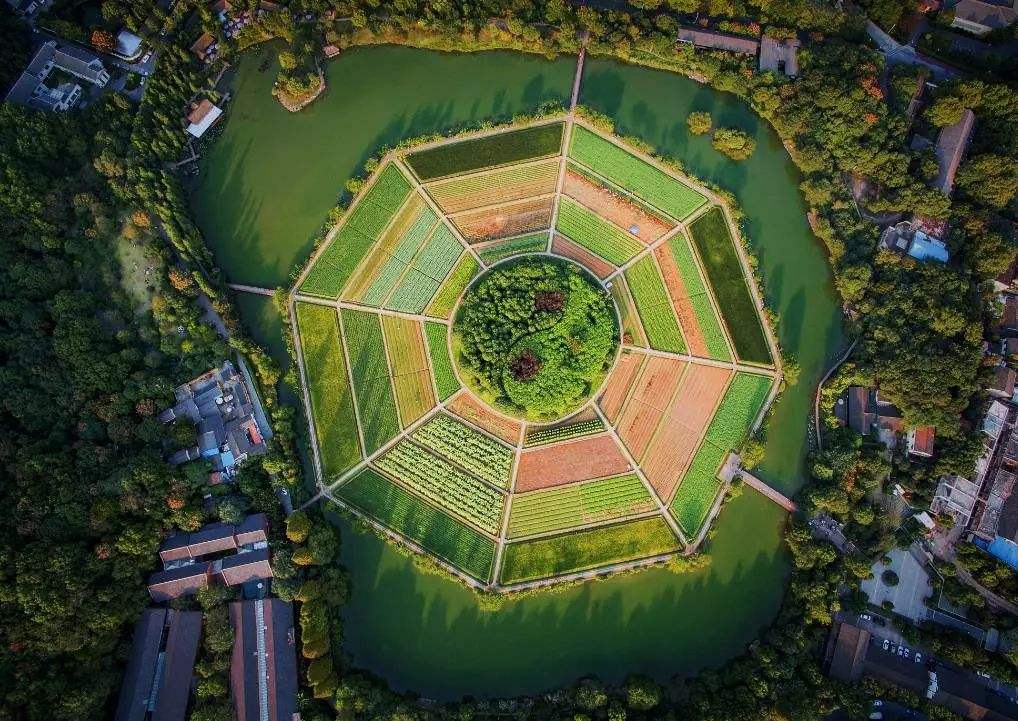 The last stop is the Hefang Street. Hefang Street is an ancient street with time-honored history and profound culture. The street used to be at the foot of the ancient imperial palace of the Southern Song Dynasty and was the cultural and financial center of the dynasty. As the only ancient street preserving the historical landscape of ancient Hangzhou, Hefang Street is an infusion of the most representative historical culture, business culture, old lifestyle of Hangzhou and architectural culture.
After the Hangzhou day trip ends, you will be taken back to the Hangzhou train station or your hotel in Hangzhou and your tour ends.
How Our Teams Serve you at China Private Tour
1-on-1 Travel Consultant
Our travel consultants have been working in local tourism for years, they are professional, experienced and responsible sharing our wealth of knowledge to plan your trip. They will formulate customized tour plan based on your travel interests, time, and budget as well as providing professional suggestions. Beside, they will keep in contact with you during your entire tour in China, continually checking if everything is going well as planned.
Excellent Local Guides
All of our tour guides are certificated and experienced. They are local experts with detailed knowledge about attractions, history, culture but also prepared to talk frankly about whatever topic interests you. They know the best places to visit, can give you advice on restaurants that serve great local food, the best places to shop, or theaters for the best shows in town. They'll show you more about the history, culture, customs and authentic local life.
Private Car and Driver
We ensure that all of the vehicles that we use are air-conditioned, non-smoking, clean and well-maintained.(Not over 4 years). Our drivers are are local, polite, friendly and helpful with over 10-year drive experience. All kinds of vehicle are offered, and yours depends on the size of your group. Usually, we offer sedan cars, SUVs, business vans (MPV) and different types of buses, all with extra space for your luggage.
Meals & Dining
If the meals are included in the itinerary. We will take you to the best local restaurants and help you order dishes according to your preference on spot to guarantee that the food is freash not pre-cooked. Some meals excluded in your itinerary as you like, your private guide will be still delighted to give you some suggestions and take you to the local featured restaurants every week based on the online reviews of customers. We have a large selection of different restaurants which cater to the specifications of our customers, and are available to provide various options, such as vegetarian, Muslim, Chinese, Western, Jewish, and Indian restaurants.
Price Per Person in US Dollars