Day 1
Place&Transport: Hangzhou to Wuzhen
Today's Activities: Wuzhen Water Village(West Scenic Area)
Accommondation: N/A
Meal: Dinner
picked up at your hotel lobby by our hangzhou tour guide with a sign" Hangzhou Private Tour" around 12:30pm and drive to Wuzhen Water Village(West Scenic Area), which boasts charmingly architectures, crisscross rivers and canal, cherished history, and elegant scenery. Hop in an air-conditioned private vehicle.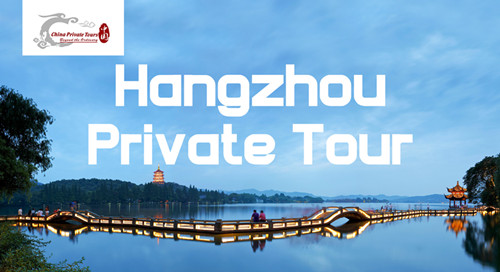 Our pick up sign" Hangzhou Private Tour"
Upon arrival on Wuzhen water town,you will walk cross Xizha Street with your guide. The first stop is Indigo Fabric Workshop,it is a large, environmentally-friendly, print and dye workshop with an area of 2500m2. Paved with green bricks, the cloth-drying space is filled with tall poles and terraced cloth frames. In addition to using bluegrass as dye for fabric, the dyehouse also employs its unique color roasting technique which can reproduce bright colors from plants belonging to the local flora, such as tea, mulberry bark and tallow leaves...Patterned indigo cloth is an ideal souvenir for tourists.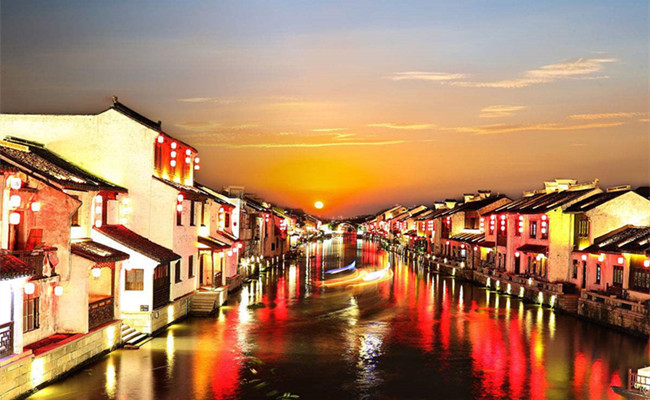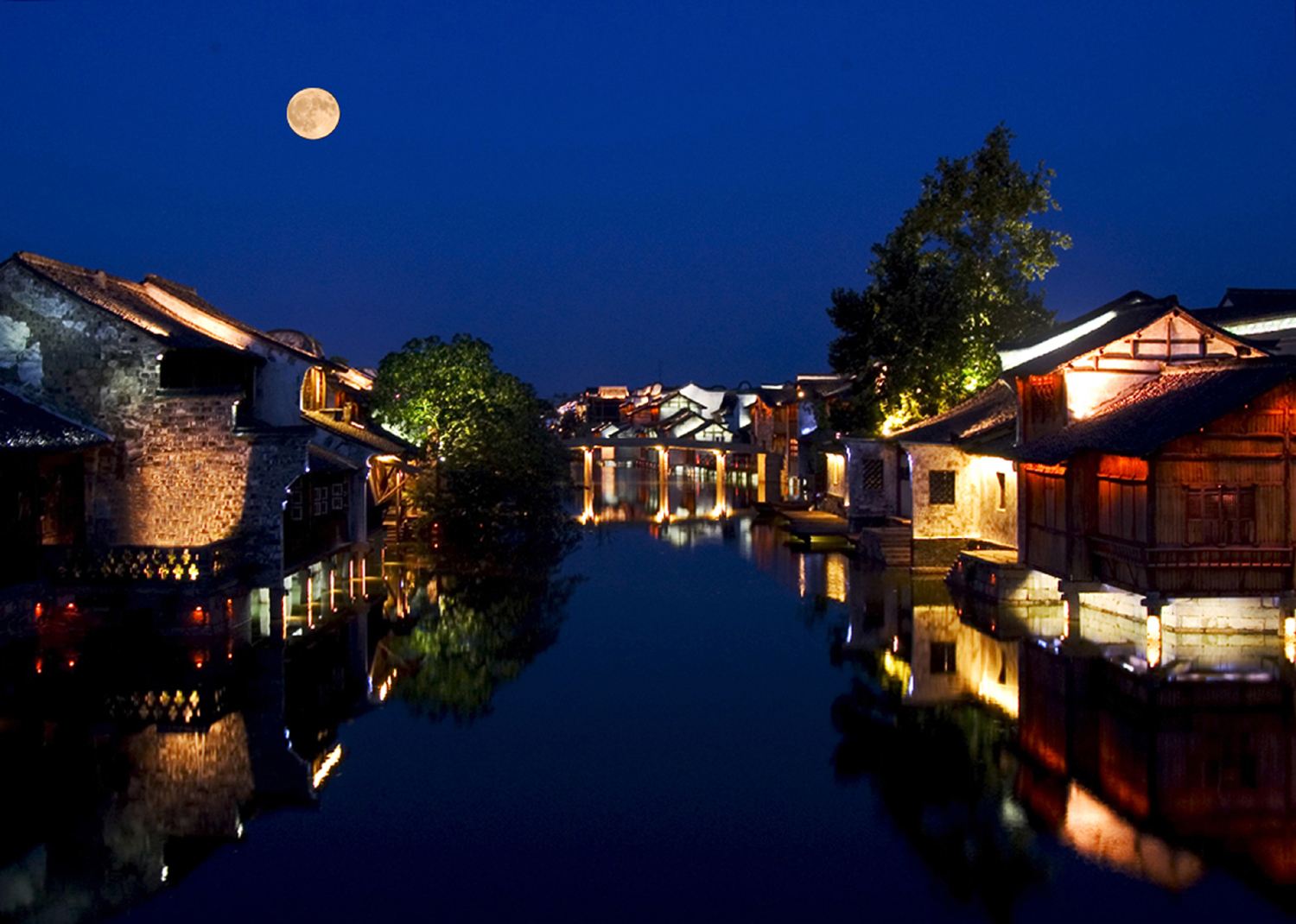 Next, pay a visit to the Wedding Museum, the Wedding Museum is the first museum to display the act of marriage as it was historically conducted in this area. This hall, a two-storied complex of four entrances and four courts, consists of the front hall, the wedding hall, the meeting hall, the sedan hall, the worship hall, the colored pavilion, the bridal chamber and the back garden. In these rooms the dowry, decorations, tools, furniture, costumes, jewelry, wedding boats, and musical instruments used during marriage are on display.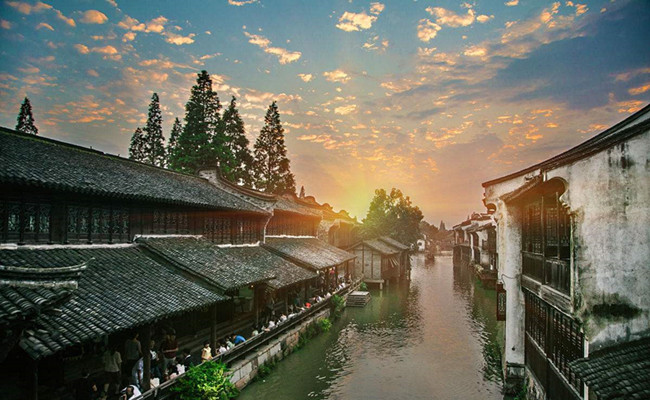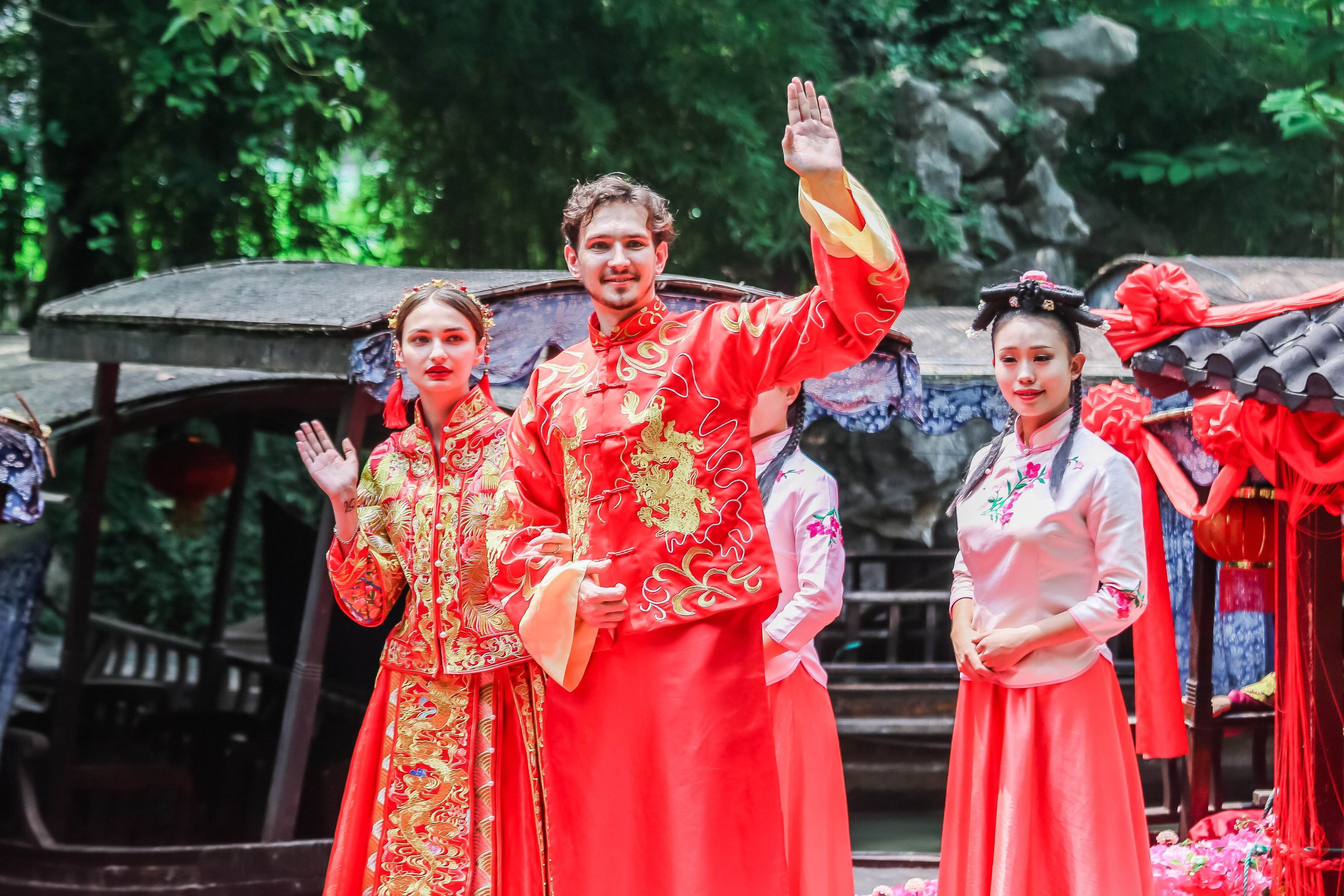 Continuing your tour to Chinese Footbinding Culture Museum. Footbinding was a controversial custom that existed for over a thousand years. At the Museum of Footbinding in Wuzhen a comprehensive display of artifacts and photographs describe the painful pursuit of the "three-inch lotus", a euphemism for the bound foot, in ancient Wuzhen as well as the rest of China. In terms of the range and organization of the exhibits, this museum can be regarded as the most authoritative in the world.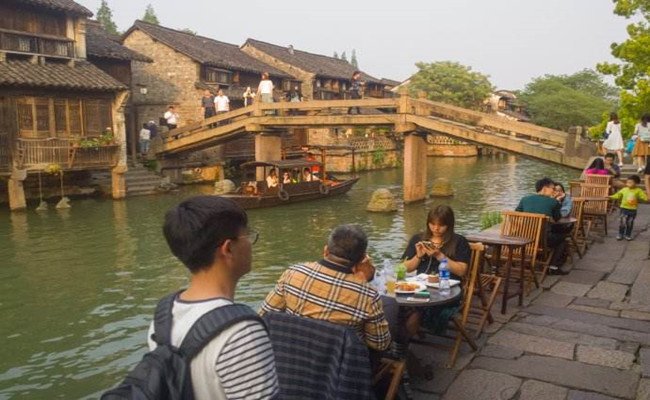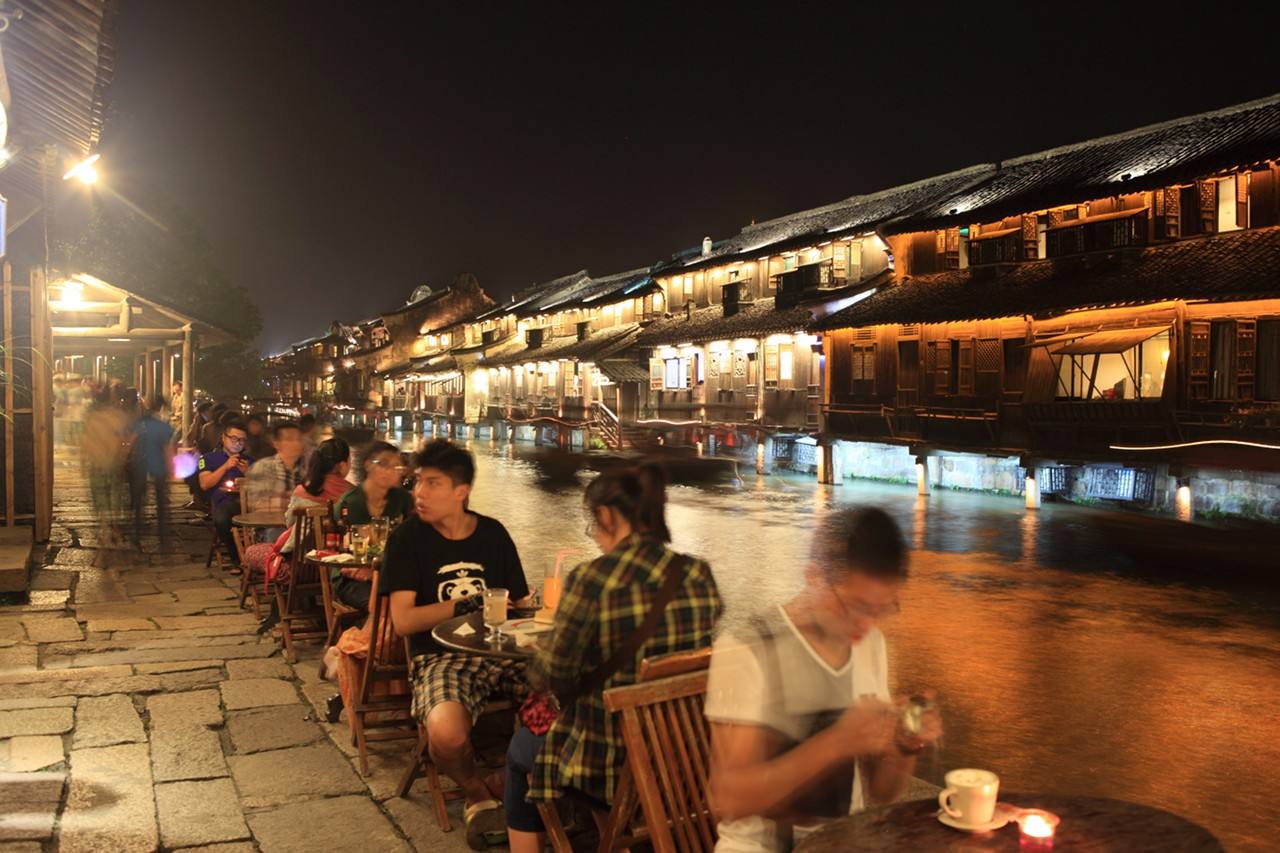 Then,you will visit Wuzhen Water Market.The Market on the Water in Wuzhen West Scenic Zone has an area of about 3,400 m2 and is divided in two by Zhan Bridge. The riverside denizens could call out to passing boats, and they would row up to the house with fresh vegetables for sale, much to the delight of local people then and now.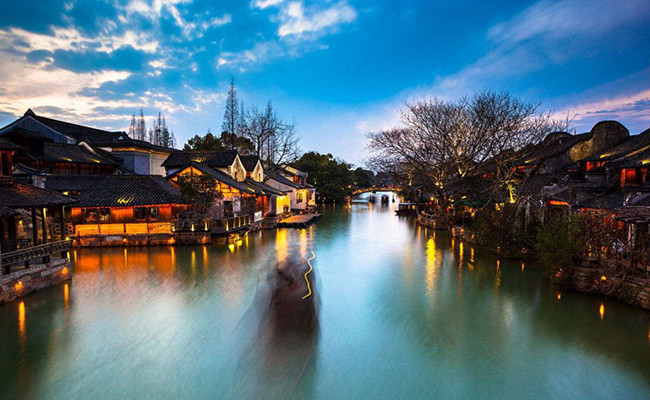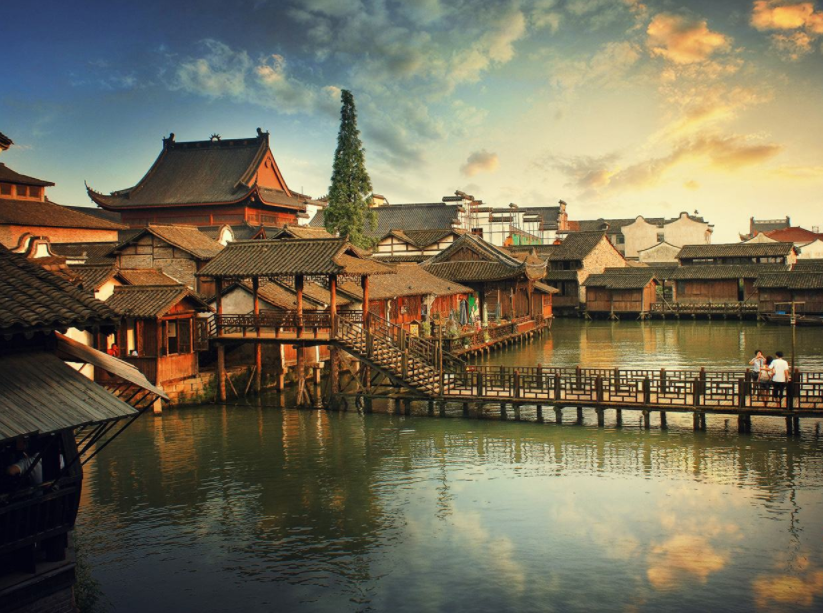 After visiting the highlight attractions, sit down the riveside to enjoy the sunset view of water village. you will enjoy dinner at a local riverside restaurant before making your way back to your vehicle. Dinner is included in the tour, you have a chance to try authentic local food.
Drive you back to your hotel or the Hangzhou train station and your tour ends.
How Our Teams Serve you at China Private Tour
1-on-1 Travel Consultant
Our travel consultants have been working in local tourism for years, they are professional, experienced and responsible sharing our wealth of knowledge to plan your trip. They will formulate customized tour plan based on your travel interests, time, and budget as well as providing professional suggestions. Beside, they will keep in contact with you during your entire tour in China, continually checking if everything is going well as planned.
Excellent Local Guides
All of our tour guides are certificated and experienced. They are local experts with detailed knowledge about attractions, history, culture but also prepared to talk frankly about whatever topic interests you. They know the best places to visit, can give you advice on restaurants that serve great local food, the best places to shop, or theaters for the best shows in town. They'll show you more about the history, culture, customs and authentic local life.
Private Car and Driver
We ensure that all of the vehicles that we use are air-conditioned, non-smoking, clean and well-maintained.(Not over 4 years). Our drivers are are local, polite, friendly and helpful with over 10-year drive experience. All kinds of vehicle are offered, and yours depends on the size of your group. Usually, we offer sedan cars, SUVs, business vans (MPV) and different types of buses, all with extra space for your luggage.
Meals & Dining
If the meals are included in the itinerary. We will take you to the best local restaurants and help you order dishes according to your preference on spot to guarantee that the food is freash not pre-cooked. Some meals excluded in your itinerary as you like, your private guide will be still delighted to give you some suggestions and take you to the local featured restaurants every week based on the online reviews of customers. We have a large selection of different restaurants which cater to the specifications of our customers, and are available to provide various options, such as vegetarian, Muslim, Chinese, Western, Jewish, and Indian restaurants.
Price Per Person in US Dollars