Tour Itinerary
Place&Transport: Hangzhou
Today's Activities: China Grand Canal Museum,Gongchenqiao,China Umbrella Museum,Dadou Road Food Street,Xiangji Temple
Accommondation: N/A
Meal: N/A
Overview: Hangzhou is the terminal point of Beijing-Hangzhou Grand Canal. The development of Hangzhou is closely linked to the ups and downs of the canal which connects the past and the future. Today, you will understand how important the Beijing-Hangzhou Grand Canal was.
In the Morning, our Hangzhou private tour guide will pick you up at your hotel lobby in Hangzhou (Hangzhou Xiaoshan International Airport/Hangzhou Train Station) at 9:00am holding with a welcome sign" Hangzhou Private Tour", then starts the Beijing Hangzhou Grand Canal Culture Tour as below: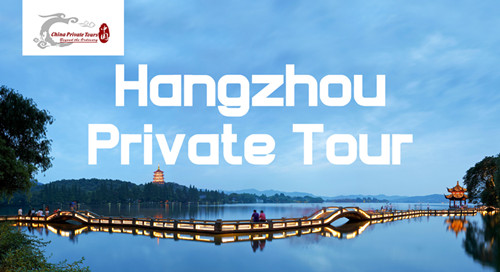 Our Pick up sign" Hangzhou Private Tour"
Firstly, drive you to visit the China Grand Canal Museum, The museum was officially opened on October 1, 2007, and the name was inscribed by Qiao Shi (??), a famous political leader of China Communist Party. Beijing-Hangzhou Grand Canal Museum is China's only themed museum with the time-honored Grand Canal. It reflects and demonstrates the natural scenery and historical culture of the Grand Canal. At present, the museum collects and exhibits thousands of cultural relics and historical data, fully demonstrating the position and function of the Grand Canal in the history of the development of the Chinese nation.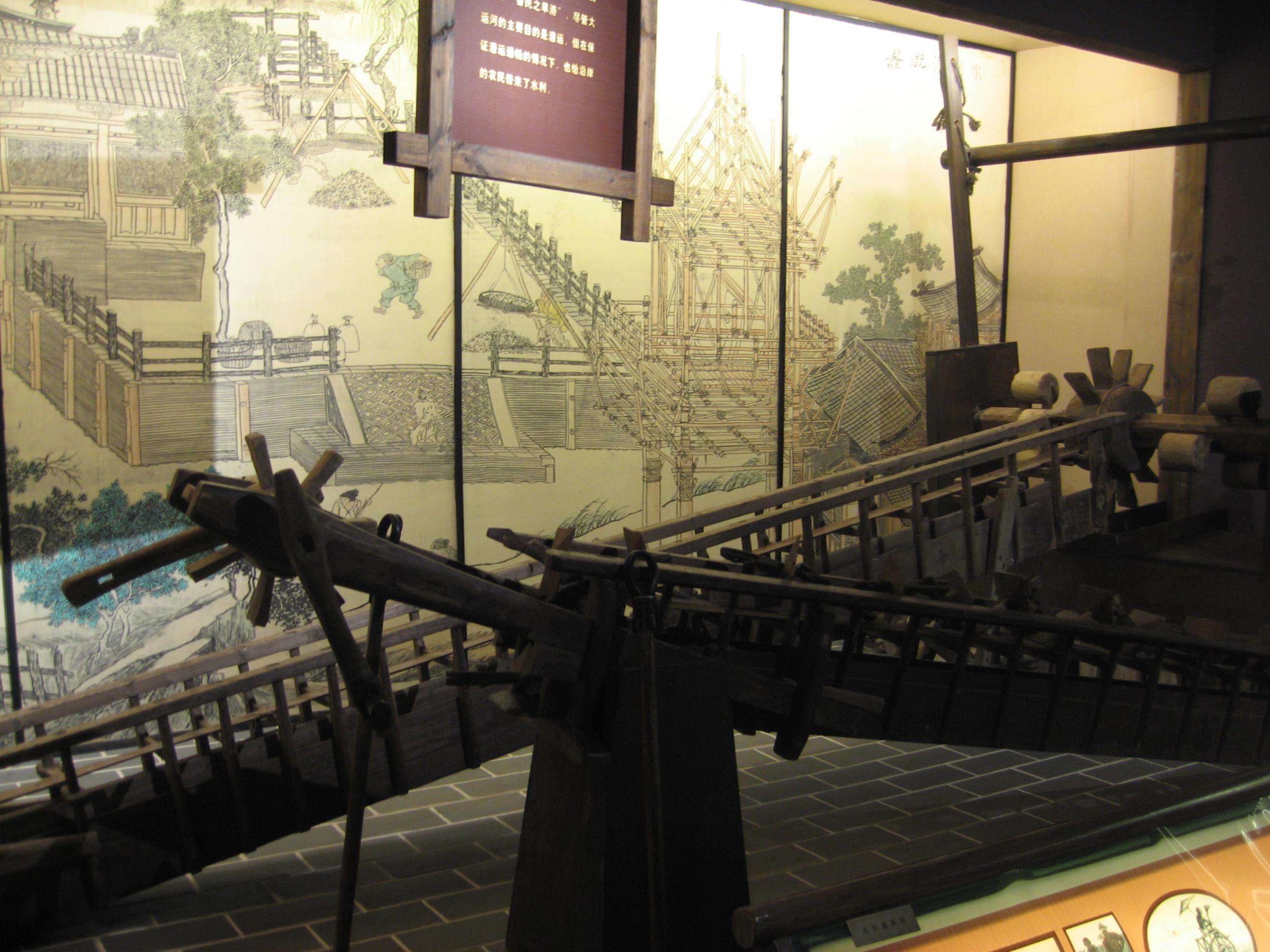 Out of the Museum, then visit the Gongchen Ancient Bridge, In Chinese "Gong" literally means meeting and "Chen" refers to the place where emperors live. Hence, Gongchen Bridge was a symbol of welcome and respect for the king. It is the end point of the Grand Canal as well as the transport hub in Hangzhou Section of Grand Canal. Gongchen Ancient Bridge is the landmark of gongchenqiao Ancient Culture Street on the riverfront of Beijing-Hangzhou Grand Canal. Built in the 4th year of Chongzhen (????) reign in Ming Dynasty (1631),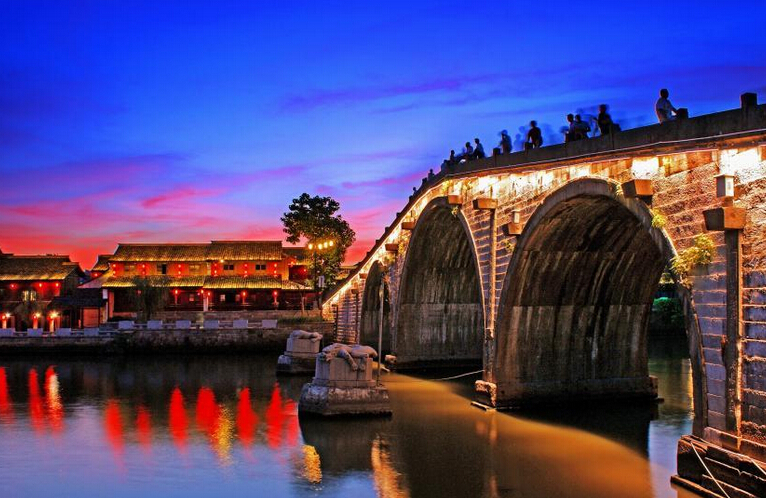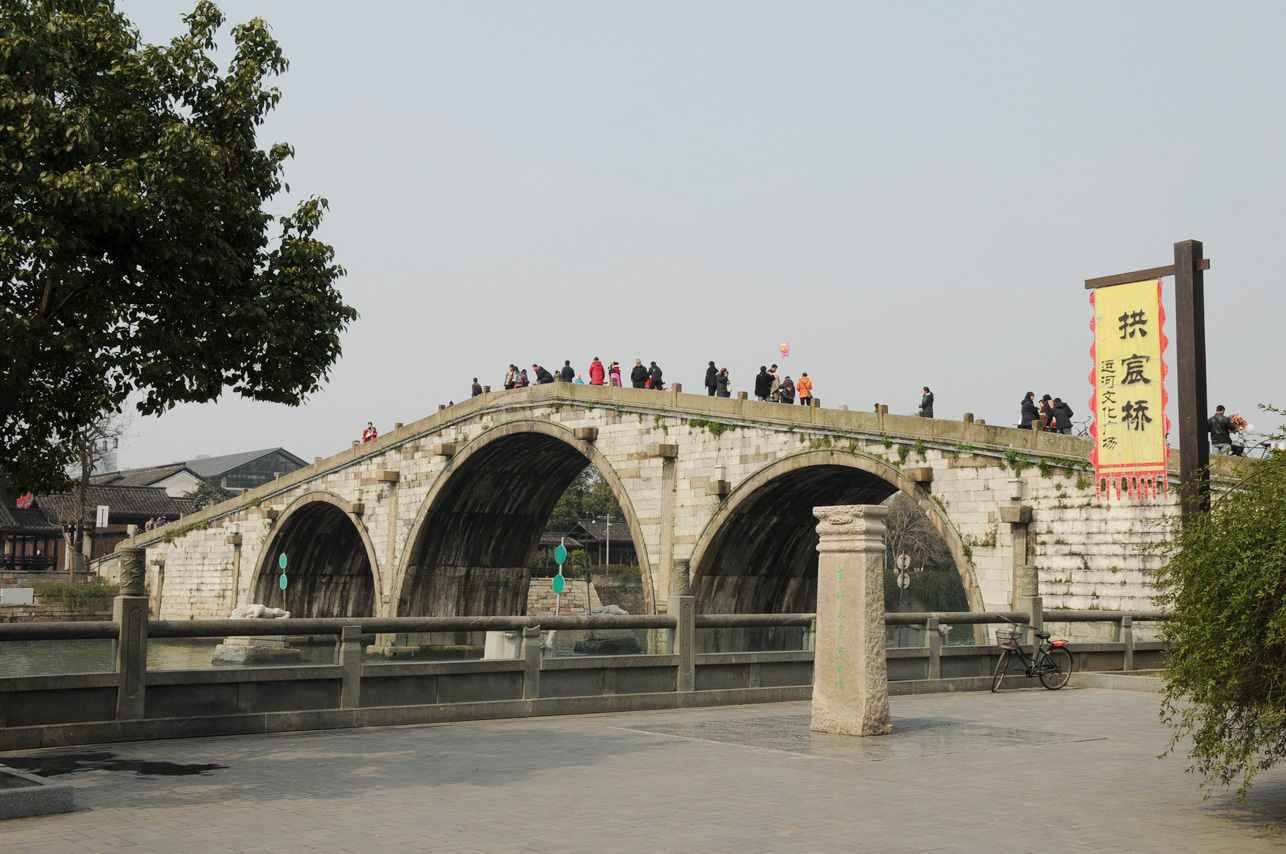 After lunch, head to the Chinese Umbrella Museum, China Umbrella Museum is a newly-established themed museum with umbrellas in Hangzhou. Since its opening, it has been one of the welcome tourist destinations of Hangzhou with its special tourist resources and unique charm. Umbrella in traditional Chinese literature is a classic image of romance and femininity. In many poems and essays, umbrellas are always connected with elegant ladies and mild gentlewomen.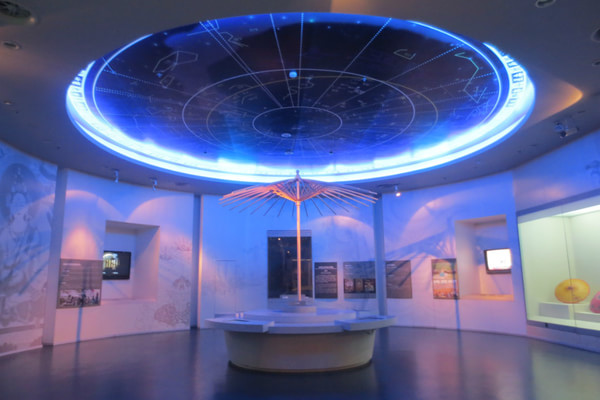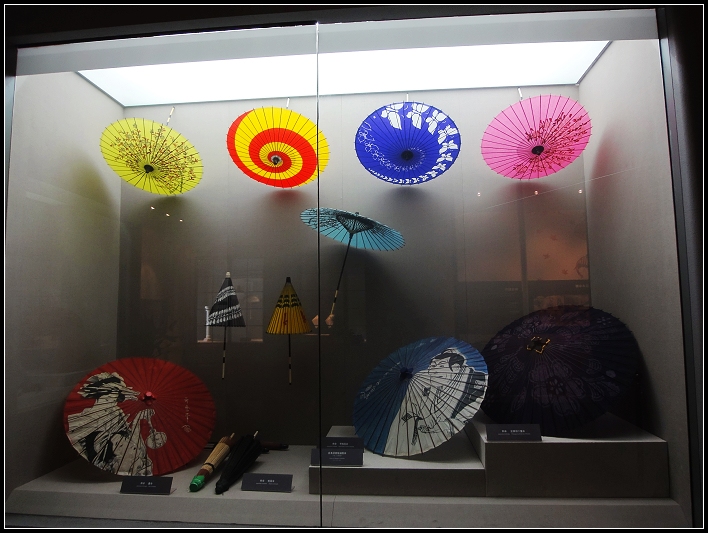 Lunch at Dadou Road Food Street. the Stretching from Daguan Road (???) to Jiangzhang Bridge (???) along the Grand Canal, Dadou Road covers an area of 95,000 square meters. In the street, lines of late Qing- and early Ming-style constructions, winding flagstone walkways, tall phoenix trees and red lanterns hung along the bank all demonstrate its importance in history, which surely has contributed to its formation as a historic block as well as a food street.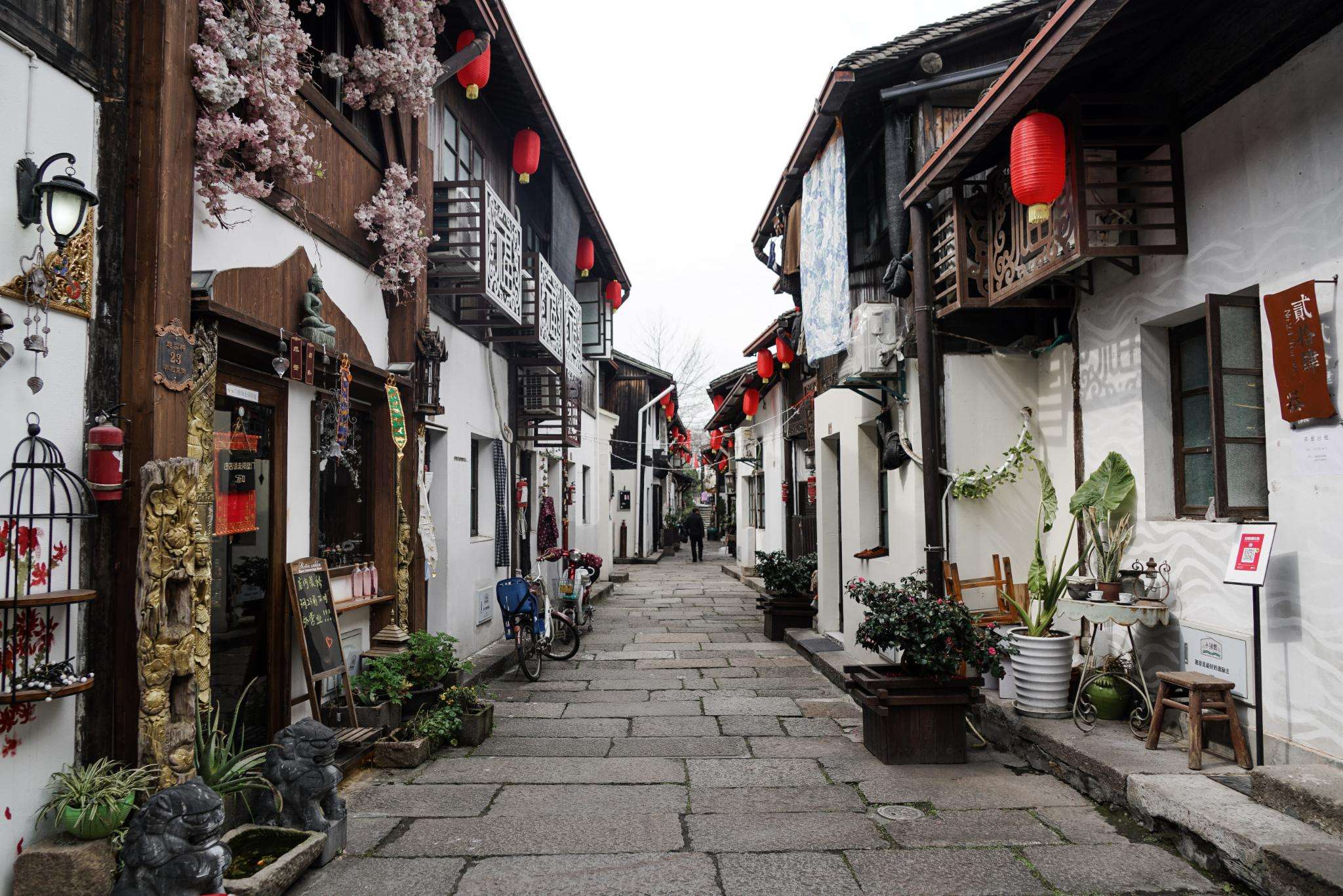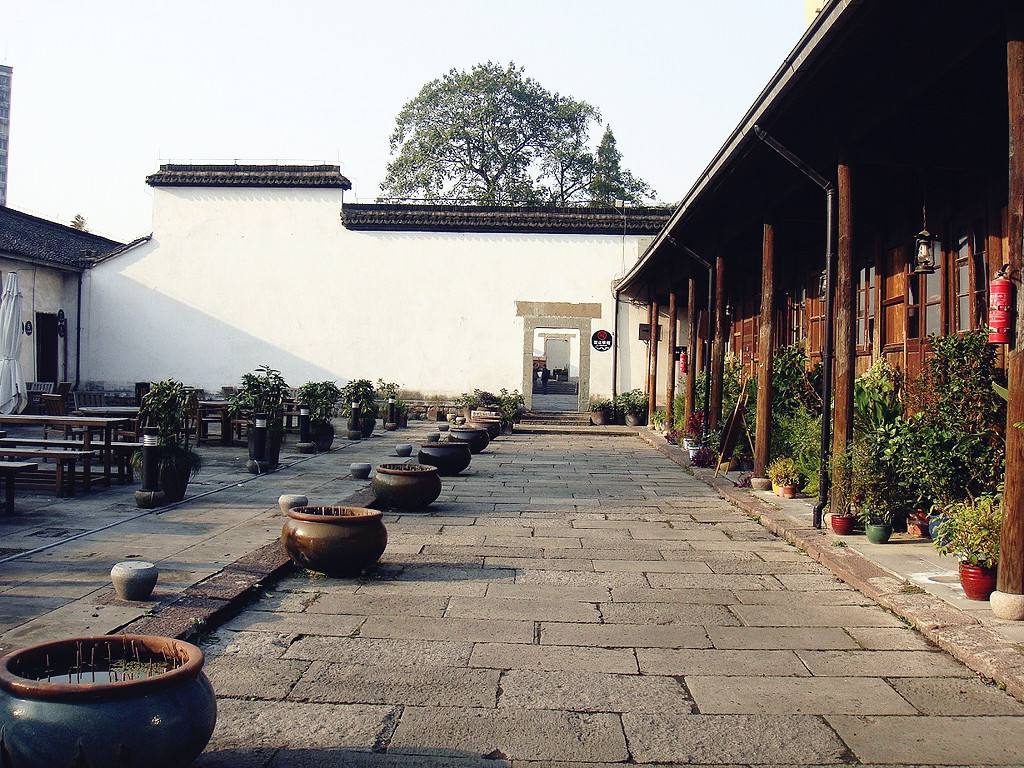 At last, visit the The 1,000-year-plus-old Xiangji Temple is the most special spot in the Dadou Road Historic Block. It is the only temple enshrining and worshiping the Shan Kinnara Bodhisattva who is also called Kitchen God in Chinese myths. Located on the bank of the canal, Xiangji Temple was once among the three largest temples in Hangzhou during the Ming Dynasty(1368-1644). Now the temple is the most popular one along the canal. You will get three incenses when you enter the temple to worship.
Drive you back to your hotel in Hangzhou or the Hangzhou Train Station. Our servce ends.
How Our Teams Serve you at China Private Tour
1-on-1 Travel Consultant
Our travel consultants have been working in local tourism for years, they are professional, experienced and responsible sharing our wealth of knowledge to plan your trip. They will formulate customized tour plan based on your travel interests, time, and budget as well as providing professional suggestions. Beside, they will keep in contact with you during your entire tour in China, continually checking if everything is going well as planned.
Excellent Local Guides
All of our tour guides are certificated and experienced. They are local experts with detailed knowledge about attractions, history, culture but also prepared to talk frankly about whatever topic interests you. They know the best places to visit, can give you advice on restaurants that serve great local food, the best places to shop, or theaters for the best shows in town. They'll show you more about the history, culture, customs and authentic local life.
Private Car and Driver
We ensure that all of the vehicles that we use are air-conditioned, non-smoking, clean and well-maintained.(Not over 4 years). Our drivers are are local, polite, friendly and helpful with over 10-year drive experience. All kinds of vehicle are offered, and yours depends on the size of your group. Usually, we offer sedan cars, SUVs, business vans (MPV) and different types of buses, all with extra space for your luggage.
Meals & Dining
If the meals are included in the itinerary. We will take you to the best local restaurants and help you order dishes according to your preference on spot to guarantee that the food is freash not pre-cooked. Some meals excluded in your itinerary as you like, your private guide will be still delighted to give you some suggestions and take you to the local featured restaurants every week based on the online reviews of customers. We have a large selection of different restaurants which cater to the specifications of our customers, and are available to provide various options, such as vegetarian, Muslim, Chinese, Western, Jewish, and Indian restaurants.
Price Per Person in US Dollars