Three Ways to Visit Qiandao Lake
Post Date: 2018/06/13 14:30
Share to:
Now is the most beautiful season of the Qiandao Lake. There are many ways in which to see its beauty, but here are the three most popular...
Pleasure-boat
Qiandao Lake has more than 1000 islands. It covers an area more than 100 times the size of the West Lake. Therefore, you'd better visit the Qiandao Lake by boat.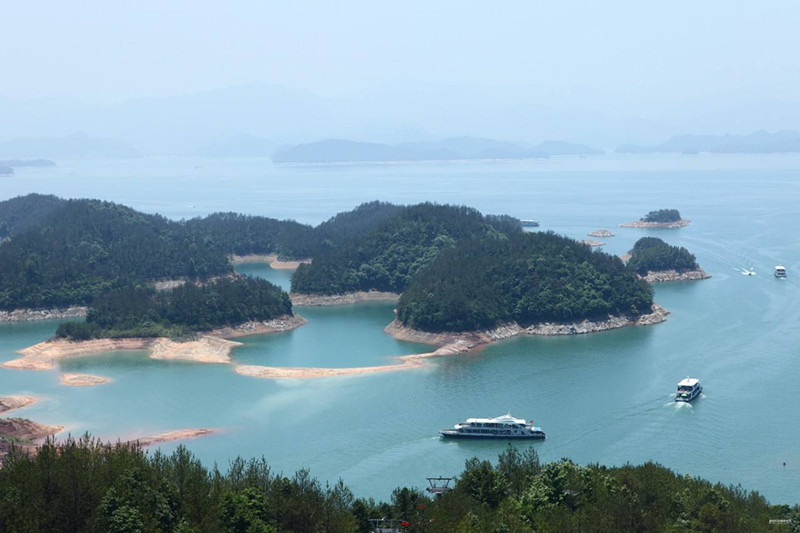 Taking a boat is the most classic way to visit Qiandao Lake and there are many types of boat to choose from. The beautiful Qiandao Lake has green mountains, fresh air and rippling clear waters. Viewing from the boat, no matter the shore, the islands, the docks, or the dwellings, all are like objects in a landscape painting. Night tour The Qiandao Lake after night fall is unexpectedly charming.
Night tour
The Qiandao Lake after night fall is unexpectedly charming.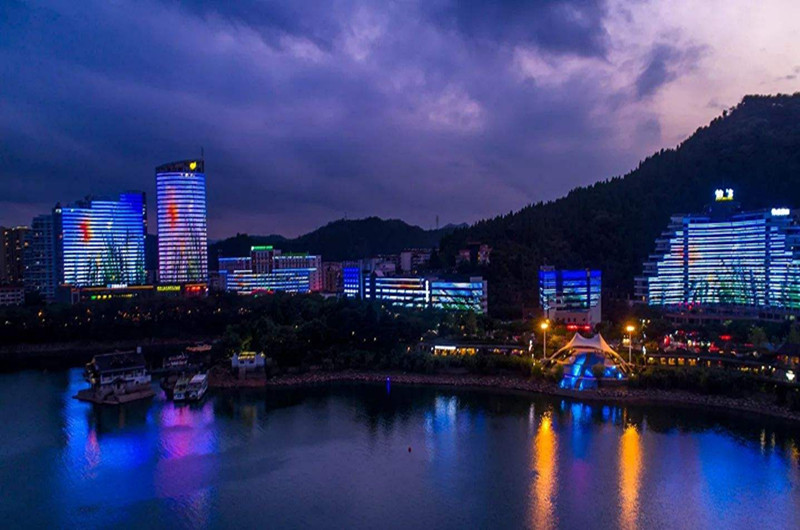 A night tour passes through several small islands, lakeside towns and the Thousand-Island's Lake Bridge. Get aboard a cruise ship and you will not only sample delicious food, but you will also feel enriched by the charming night scenes.
On the shore, you can enjoy the performance called "Spirit of Water". This is a wonderful 3D water stage play. The actors dance with the help of a huge 3D screen and dozens of water fountains, all of which present the glamour of the Qiandao Lake vividly.
Outdoor tour
In recent years, cycling has become a golden name card of Qiandao Lake's tourism.
With a length of about 7.8 kilometers, Qiandao Lake Green Way is labelled as "China's most suitable route for cycling tour" and "The most beautiful road in Zhejiang". The green way is near the mountains and by the water. Sometimes you will shuttle in the forest, sometimes you will cycle fast on the lake shore. Along the way you can see facilities like farms, stations and so on.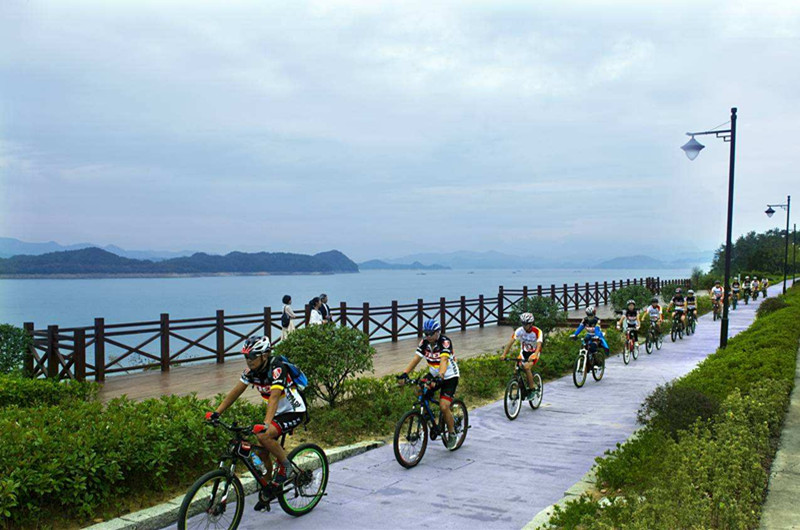 Qiandao Lake is not only a scenic spot, but also one of the best places for water sports in eastern China. If you come here, you'd better try kayaking. One boat, one man, travel freely on the broad surface of the lake, without city noise, only the sound of water and the occasional bird. Kayaking is the best way to explore the Qiandao Lake.