Hangzhou Tour Guide Sharon
Post Date: 2020/06/29 12:18
Share to:
About Me
Hi, Guys! This is Sharon, one of the full time English speaking tour guide work for Chinahangzhoutour company. Glad to meet you here and welcome you to our beautiful paradise city-Hangzhou. As a native girl come from Hangzhou, i would like to invitie you to visit the city in a local way. I have been tour guide over 5 years in Hangzhou and know the best part of Hangzhou city including the travel route, restaurants, performances, hotels and others. If you are looking for a local people to lead you to go around Hangzhou city, i believe i can be a good travel consultant during your stay in Hangzhou city!


Specialty & Personality
I am a girl who is full of passion, taking care everyone around me and deal with every steps of work seriously and responsible. I am sweet, kind, honest, reliable, smart and also with a great sense of humor. I can speak fluent english and with the great communication skills. As a National licensed tour guide, I have given lots of the tours to eastern China (Shanghai , Hangzhou , Suzhou , Huangshan, ancient water towns Tongli , zhouzhuang , xitang) and Beijing etc, quite familiar with the tour sites in these cities and I am able to show you the best parts of the cities, its culture, history and even the sound that our cities have to offer. As a business interpreter I have been participating in many different business meetings in the past 8 years and have been conducted many successful cases for my clients.


Hobby
Traveling is one of my biggest hobbies since i like to explore the different culture & history. In my mind, i can learn lots of things and experience many interesting things through traveling around each part of China. You will never know what you will meet in your life so i make decision to explore the different region. So a dream became one of my hobbie that's the reason why i like this job a lot. Beside the traveling, Food Exploration is another hobbies for me, many people will think all the Chinese people like eating, how can be a hobby. I'm not only interested in the food tasting but also leaning how to make the food and know the food culture in a deeper side.


My story
Actually, i not a well-experienced tour guide in this company with a 5 years guiding experience, but i treat this job as my life. My major is Toursim English when i study in the university, Hangzhou. Many of guests asked me a question "why you choose this major? Why you want to be a tour guide?" I also asked myself serveral times. At the beginning, i choose this major because i love speaking english & traveling around, the major meets my need. When i was young, i had dream that i can travel around the world, and now the dream is getting close when i work in the tourism industry. When the 2nd year of my college, i have been to USA for 3 month internship in the Disneyland with my classmate, that was a tough period for me, i can't used to the food, culture, such fast english communication. During my stay, it helped my english speaking a lot, gave me the chance can talk with the native speakers. Before as a Hangzhou local tour guide, i was a tour leading which took big Chinese group to visit the other countries, such as Thailand, Viet Nam, Singapore, Japan, Korea. It was fun but tired job for such a little girl, later my mom let my find a job in Hangzhou. I work for this company almost 5 years. Now, i can take the tour easiely, now matter 1-2pax group or over 20pax group.
Hangzhou in My Mind
Hangzhou is one of the most popular tourist cities in China, i spent my most time in this city and know well about this city. Many tourists have no idea about how to visit Hangzhou, i would like to give you some useful Hangzhou travel guide during your stay in Hangzhou from a local' s eye. Hangzhou is an old as well as young city in China, there are many interesting things to do here. I am a experienced local tour guide know what are the tourists wanted. If you are a natural lover, you should go for West Lake Scenic Area, Longjing Green Tea Plantaion, Xixi National Wetland Park;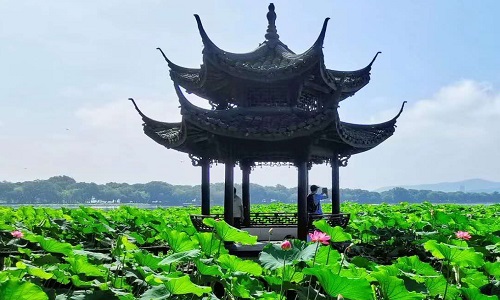 Hangzhou West Lake Scenic Area

If you are a history & culture lover, there are numerous museums around the lake, Zhejiang Provincial Museum, China Silk Museum, China National Tea Museum and more; If you want to do some shopping in Hangzhou, i would highly recommend Hefang historical street, Hubin Lakeside Shopping Area, Hangzhou Silk Market. Hangzhou is also famous for it's food, not only the famous dishes but also many tasted snacks, such as Steamed Soup Buns, Osmanthus cake, victory cake and more. There is a famous show in Hangzhou, the name is " Impression West Lake Show", you should catch the show if you will stay overnight in Hangzhou city.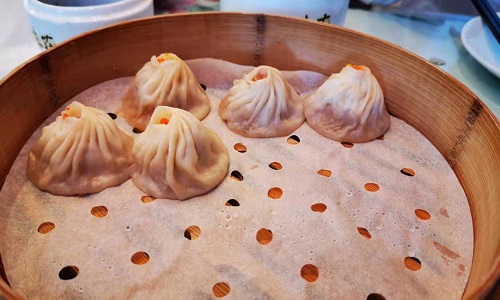 Steamed Soup Dumpling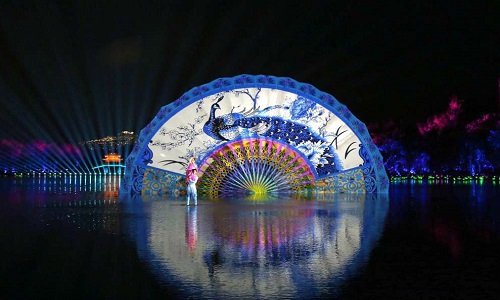 Impression West Lake Night Performance
Please do not hesitate to contact me for a memorabale & unforgettable Hangzhou Tour.