Hangzhou Tour Guide Bonnie
Post Date: 2020/06/29 09:32
Share to:
About Me
Hello, everyone! This is Bonnie, a hangzhou tour guide with over 4 year of experience and a professional translator, interpreter in Hangzhou. If you come to Hangzhou, i would like to help make your hangzhou trip much easier and more effcient. Either you interest in visiting the natural heritage or seeing the local market, strolling in the ancient landscape and feeling with the modern design, chatting with local person at café or joining a thrilling adventure, I am your best choice. I will take great pride in ensuring my clients get top standard service every time.


Specialty & Personality
I am an honest, reliable and friendly tour guide with rich tour guiding expereince in Hangzhou city. I'm a girl who have good communication skills and a positive attitude, would like to help make your Hangzhou trip much easier and more efficient, you will spend a pleasure time with me in Hangzhou.
I know well about Hangzhou this city, many guests said you are a living map of Hangzhou city. My major is tourism english, so i have a good sense of the tour service and good at speaking english, a good interpreter when you have language barriers in Hangzhou.


Hobby
I love reading & traveling, both of them are important for me. There is an old saying by Charles W. Eliot impressed me a lot, "Books are the most quiet and lasting friends, the easiest to reach, the wisest counselors and the most patient teachers." As for me, reading reduces stress. When we read, we are still. We get comfortable. Most people sit while reading. Our bodies do not carry any special movements, they rest. The breathing slows down. We calm down. We imagine ourselves the worlds or situations described by words in the book. While reading we cannot think of other tasks or worries. Because of all this reasons reading does reduce stress. I love traveling so i choose to work in tourim industry, i can take advantage of my job to know the most beautiful places and learn about the history, culture.


My Story
In enjoy the tour guide this job very much. During the past few years, i took many tourists from all around the world, America, Canada, UK and other countries. Most of tours were in Hangzhou city, visited the most famous attractions and the water towns near Hangzhou, such as Wuzhen, Xitang, Nanxun. I always remind myself that the customer is supreme, i always try my best to serve my guests from the beginning to the end, so i got many postive reviews from my guests. I regard them as recognition of my work!

I'm also a translator in Hangzhou, worked in many international conference, such as China National Tea Expo, G20 Summit 2018 and other important events.


Hangzhou in My Mind
Marco Polo, the famous Italian travler, was so impressed by the beauty of Hangzhou that he descrised it as " The most fascianting city in the world where one feels that one is in paradis". It true, Hangzhou can be reagrded as heavenly city in my mind. It is one of the most beautiful city in China and attracts many western travelers come to visit here.

I live in Hangzhou and know the most interesting part of the city, i love the food in Hangzhou so many friends called me foodie. If you are interested in Hangzhou local food, you should definitly ask me for some Hangzhou food travel guide. There are many good restaurants in Hangzhou city where you can try the typical local food or some food from other cities, like famous Chinese hot pot, even the western food in China. If you tired of the normal food in the restaurant, i would take you to have the dining experience in the local famer's home where you can learn and experience the cooking in Hangzhou city.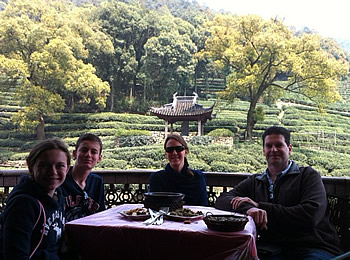 Family Restaurant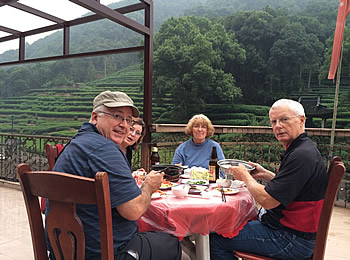 Family Restaurant


As for sightseeing, most of traveler will come here for the famous landmarks, such as west lake, Lingyin temple, Leifeng pagoda... They are must-see attractions, but i also highly recommend some hidden places in Hangzhou with unique features, take a leisure time with your family in the peaceful Xixi National Wetland Park, stroll along the Beijing-Hangzhou Grand Canal to feel the historical and impressive man-made river from Beijing to Hangzhou as well as make some Hangzhou local handicrafts in the museums near grand canal.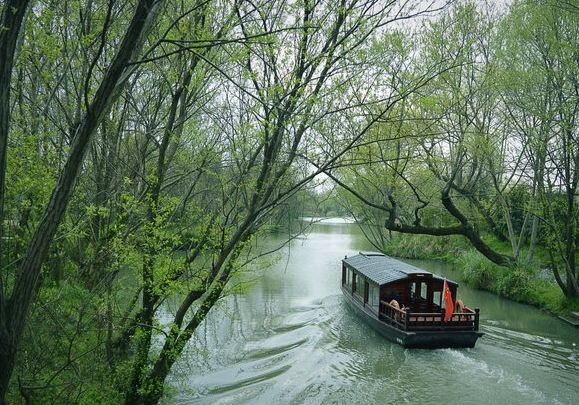 Xixi National Wetland Park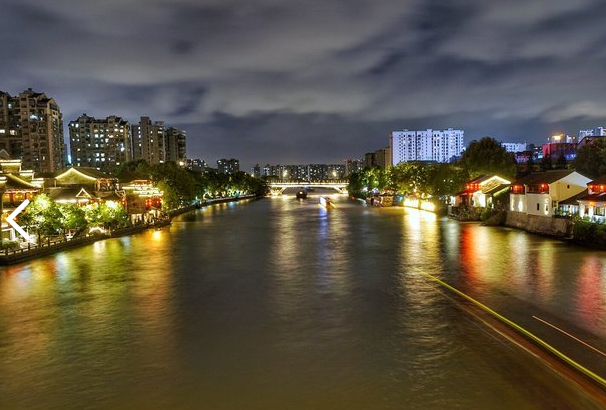 Hangzhou Grand Canal Night View

I know the many places in Hangzhou and know how to give you a unique Hangzhou tour experience. I'm waiting for you in Hangzhou!