Day 1
Place&Transport: Hangzhou to Yandang Mountain
Today's Activities: Dalongqiu scenic area, Acrobatic Show at air,Night view at Ling Peak
Accommondation: 4 or 5 Stars
Meal: Lunch
Yandang Mountain World Geography park, a breathtaking area with high peaks, bold rock formations, roaring waterfalls and rocky cliffs, lie northeast of Leqing district in the southern part of Zhejiang Province. It was opened up in North and South Dynasty and has been held to be "wonders on the earth". And it is the typical representative of ancient rhyolite volcano suited at the edge of the volcano area Asia Contininent. Join the tour to fill up your memory.
You will be picked up at your hotel or the Hangzhou train station with a sign" Hangzhou Private Tour" at 07:30AM. Then, you will take a coach around 4.5 hours to reach Yandang mountain. Upon your arrival, the local guide is greeting you. Firstly, you will check-in at the hotel to take a bit rest. Then, taste Chinese lunch at local restaurant at 12:45PM.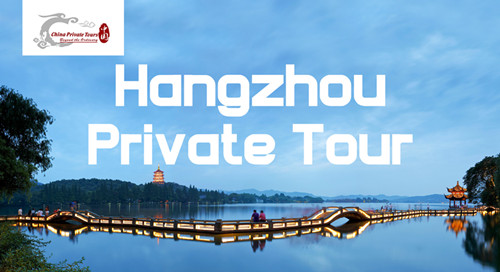 Our pick up sign" Hangzhou Private Tour"
In the afternoon, you will take a visit at Great Dalongqiu scenic area. There is waterfall of 4 km west of Ma'an Ling peak which is one of the largest waterfalls in China. And you will appreciate the folk acrobatics which is performed at a height of more than 260 meters along a 256-meter-long tightrope between two peaks as "only in China". Then, free on your own.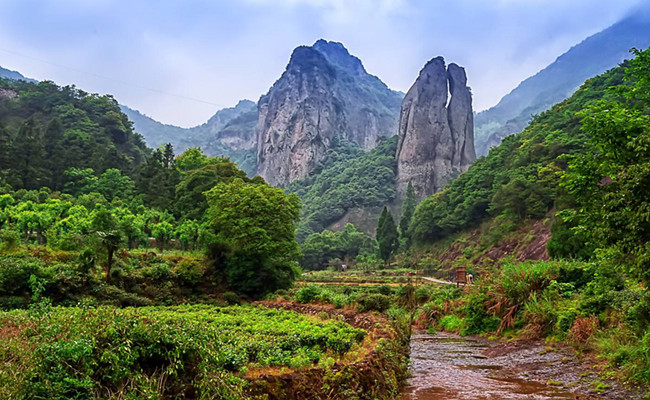 Night View of Lingfeng In the evening, you will have a Night view at Lin Peak that is a must. As local said, it is the time for fairies to appear. The peak which seems normal at the daylight will show you the various animal and people figure at night. It looks as vivid portrayed.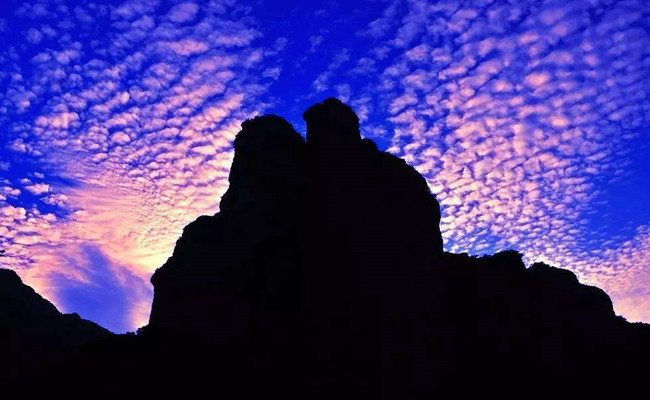 Day 2
Place&Transport: Yandang Mountain to Hangzhou
Today's Activities: Zhongzhe Waterfall scenic area,Small longqiu scenic area and Ling rock
Accommondation: N/A
Meal: Lunch
After breakfast at hotel, you will visit Zhongzhe Waterfall scenic area with the special clear and bright. The grandeur and captivating beauty of the area draw an endless stream of sightseers every year. The main attractions are Small longqiu scenic area and Ling rock you never miss, especially, the Ling rock temple that you will surprise at how splendid it is.

Then, taste Chinese lunch at local restaurant at 12:30PM. In the afternoon, you will take a coach around 4.5 hours to back Hangzhou. End of your unforgettable trip.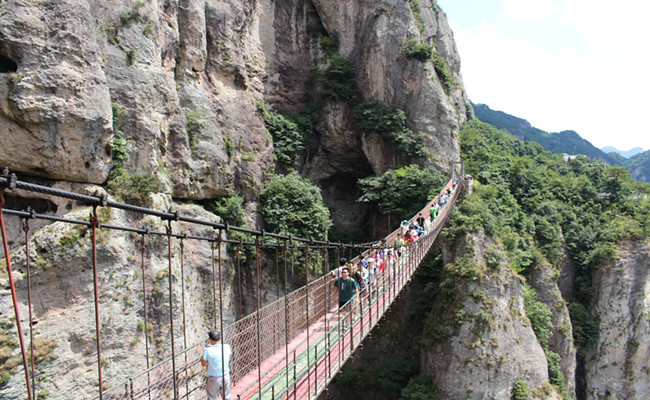 How Our Teams Serve you at China Private Tour
1-on-1 Travel Consultant
Our travel consultants have been working in local tourism for years, they are professional, experienced and responsible sharing our wealth of knowledge to plan your trip. They will formulate customized tour plan based on your travel interests, time, and budget as well as providing professional suggestions. Beside, they will keep in contact with you during your entire tour in China, continually checking if everything is going well as planned.
Excellent Local Guides
All of our tour guides are certificated and experienced. They are local experts with detailed knowledge about attractions, history, culture but also prepared to talk frankly about whatever topic interests you. They know the best places to visit, can give you advice on restaurants that serve great local food, the best places to shop, or theaters for the best shows in town. They'll show you more about the history, culture, customs and authentic local life.
Private Car and Driver
We ensure that all of the vehicles that we use are air-conditioned, non-smoking, clean and well-maintained.(Not over 4 years). Our drivers are are local, polite, friendly and helpful with over 10-year drive experience. All kinds of vehicle are offered, and yours depends on the size of your group. Usually, we offer sedan cars, SUVs, business vans (MPV) and different types of buses, all with extra space for your luggage.
Meals & Dining
If the meals are included in the itinerary. We will take you to the best local restaurants and help you order dishes according to your preference on spot to guarantee that the food is freash not pre-cooked. Some meals excluded in your itinerary as you like, your private guide will be still delighted to give you some suggestions and take you to the local featured restaurants every week based on the online reviews of customers. We have a large selection of different restaurants which cater to the specifications of our customers, and are available to provide various options, such as vegetarian, Muslim, Chinese, Western, Jewish, and Indian restaurants.
Price Per Person in US Dollars