Day 1
Place&Transport: Hangzhou
Today's Activities: Culinary Class at local family, Food Markets, Tea Plantation and Tea House, Chinese Hangzhou Cuisine Museum
Accommondation: N/A
Meal: N/A
Do you like Chinese food? Have you ever wondered how they are cooked? This tour will share you with the secret of Chinese cooking--its fresh ingredients. Your personal Hanzhou local tour guide will pick you up from your hotel and take you on a culinary adventure, far off the tourist track.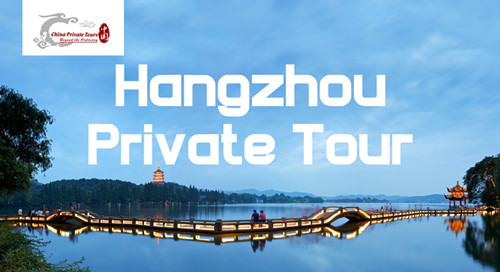 Our Hangzhou Tour Pick Up sign" Hangzhou Private Tour"


The first stop, let's visit the local market and learn something about Chinese cooking ingredients. Our local Hangzhou tour guide will show you what the local people pruchase, how to select the fresh ingredients...And buy some fresh ingredients for the cooking at the local farmer's house.
Later, let's take a look at the Chinese Hangzhou Cuisine Museum which is the only themed museum with food in China."This place makes us starving!" This comment in the visitors' book left by an American speaks for many visitors of Hangzhou Cuisine Museum. The museum consists of three sections the exhibition zone, the experience zone and the operation zone. The total architectural area is 13,000 square meters. The experience zone and operation zone are the main parts. There are 1500 seats for dining in total, and the dining hall is decorated in Chinese style, meanwhile some of the rooms are decorated in modern European styles. In the experience zone, there are the multi-functional dining hall and the citizen lecturing hall. The operation zone includes Qiantang Kitchen, Hangzhou Flavor and Dongpo Pavilion.
Later, cook up a storm with your private chef at the local farmer's house. With our local chef by your side, you will learn how to grocery shop like the Hangzhounese at a neighborhood wet market. Bargain hard for your daily bread so you can cook everything on today's menu! Then fire up your wok and transform those raw ingredients into authentic Chinese food.

You can cook Chinese food by yourself. You will also taste the authentic homemade Hangzhou dishes.
After lunch, move to the Meijiawu Tea Plantation: Drogon Well Tea (simplified Chinese: ???; traditional Chinese: ???; pinyin: lóngjing chá), also known as Longjing tea, is a variety of roasted green tea from Hangzhou, Zhejiang Province, China where it is produced mostly by hand and has been renowned for its high quality, earning the China Famous Tea title. Meijiawu Tea village is seated at the hinterland of West Lake Park and it boasts the most important Dragon tea production basis. Here you are in an original natural environment, just relax your feelings and enjoy the special tea culture, taste the fragrant tea while appreciating the beautiful village scenery. And our guide or Tea Farmer will show you how to pick the leaves, how to fry the leaves and how to drink the best tea in China.
Drive back to your hotel or the Hangzhou Train Station and your tour ends
How Our Teams Serve you at China Private Tour
1-on-1 Travel Consultant
Our travel consultants have been working in local tourism for years, they are professional, experienced and responsible sharing our wealth of knowledge to plan your trip. They will formulate customized tour plan based on your travel interests, time, and budget as well as providing professional suggestions. Beside, they will keep in contact with you during your entire tour in China, continually checking if everything is going well as planned.
Excellent Local Guides
All of our tour guides are certificated and experienced. They are local experts with detailed knowledge about attractions, history, culture but also prepared to talk frankly about whatever topic interests you. They know the best places to visit, can give you advice on restaurants that serve great local food, the best places to shop, or theaters for the best shows in town. They'll show you more about the history, culture, customs and authentic local life.
Private Car and Driver
We ensure that all of the vehicles that we use are air-conditioned, non-smoking, clean and well-maintained.(Not over 4 years). Our drivers are are local, polite, friendly and helpful with over 10-year drive experience. All kinds of vehicle are offered, and yours depends on the size of your group. Usually, we offer sedan cars, SUVs, business vans (MPV) and different types of buses, all with extra space for your luggage.
Meals & Dining
If the meals are included in the itinerary. We will take you to the best local restaurants and help you order dishes according to your preference on spot to guarantee that the food is freash not pre-cooked. Some meals excluded in your itinerary as you like, your private guide will be still delighted to give you some suggestions and take you to the local featured restaurants every week based on the online reviews of customers. We have a large selection of different restaurants which cater to the specifications of our customers, and are available to provide various options, such as vegetarian, Muslim, Chinese, Western, Jewish, and Indian restaurants.
Price Per Person in US Dollars