Tour Itinerary
7:30 a.m You'll be picked up at the lobby of Huangshan International Hotel (Add:No.31 Huashan Road Tunxi District,Huangshan City), please arrange yourself arriving beforehand.
8:30 -09:00a.m Bus to the Huangshan Scenic Area transfer center, where you are arranged on shuttle bus riding to the Yungu cable station. You can take Yungu cable car at your own expense: CNY 80/pp.
09:30a.m-14:30p.m Visit: The White Goose Peak, the Beginning-to-Believe Peak , Black Tiger pine, etc.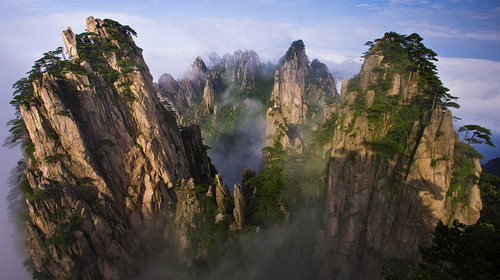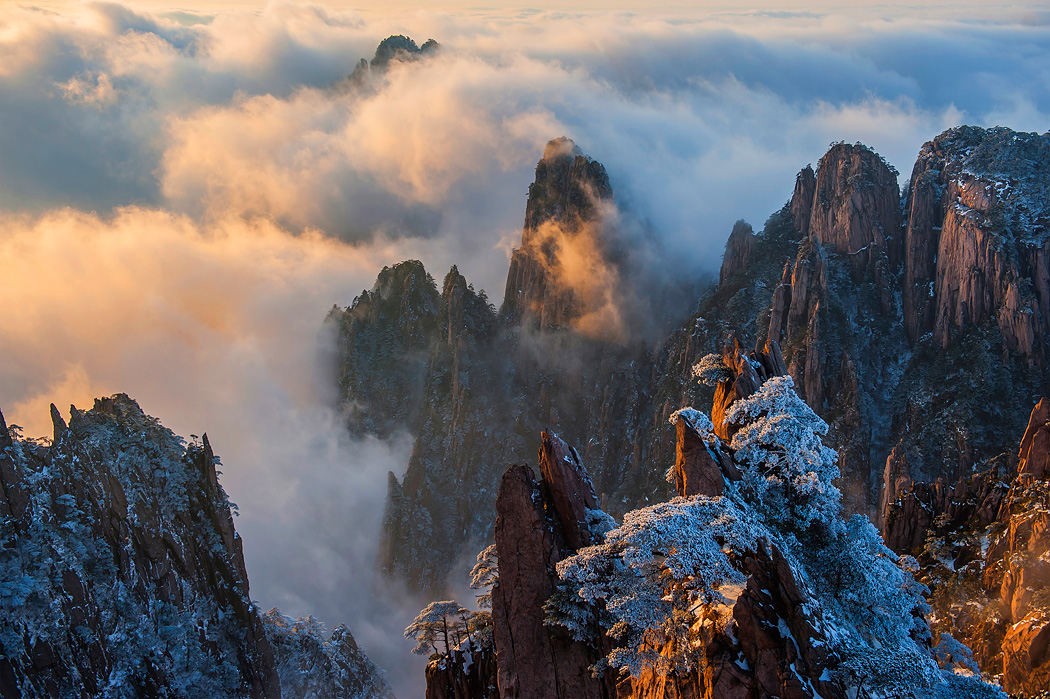 Enjoy lunch on top of the mountain. (at your own expense)

After lunch Visit: the Lion Peak, a monkey gaping at the sea, The flower grown out of a writing brush rock, etc.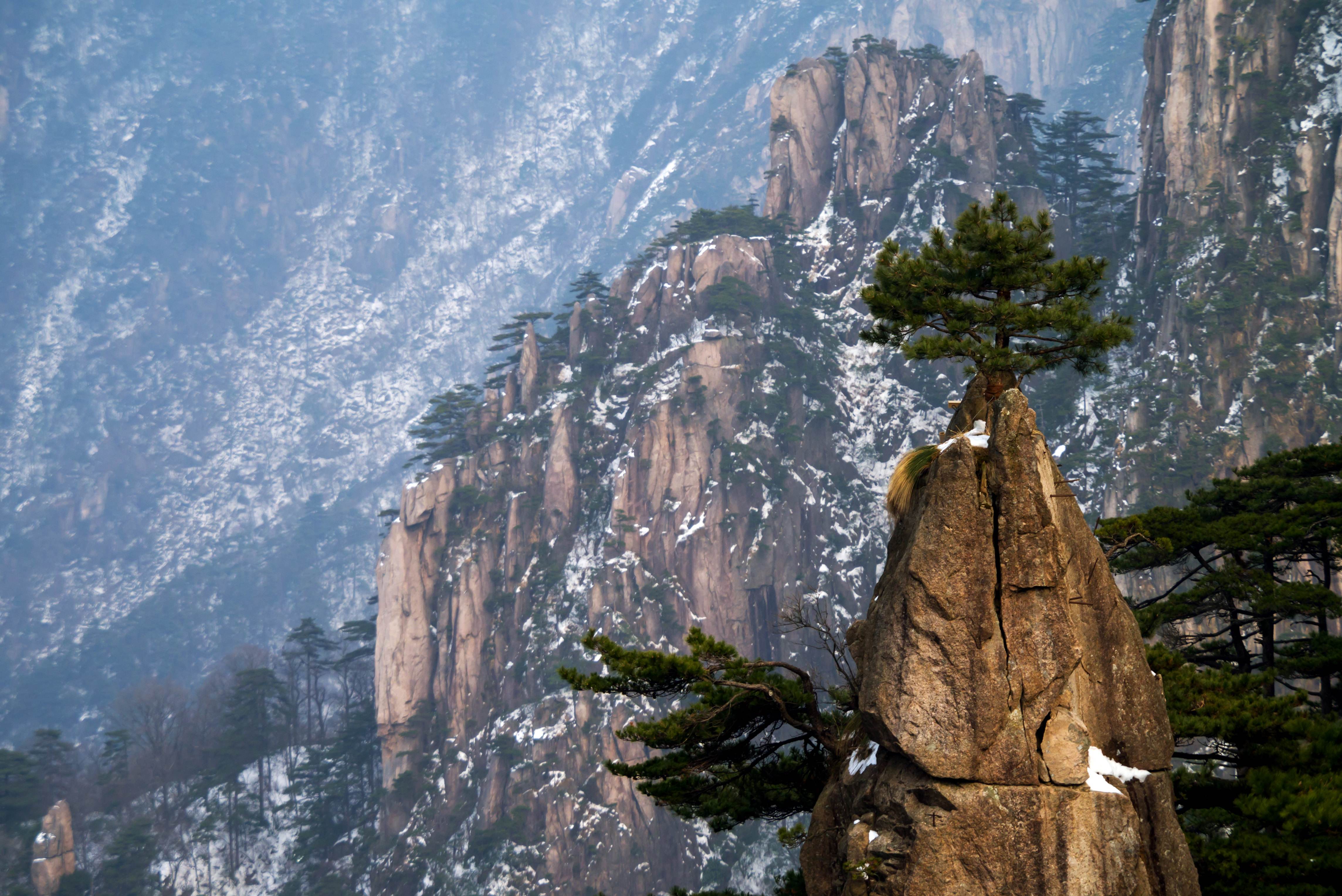 14:30p.m Start to descend the mountain by foot or you can take Yungu cable car at your own expense: CNY 80/pp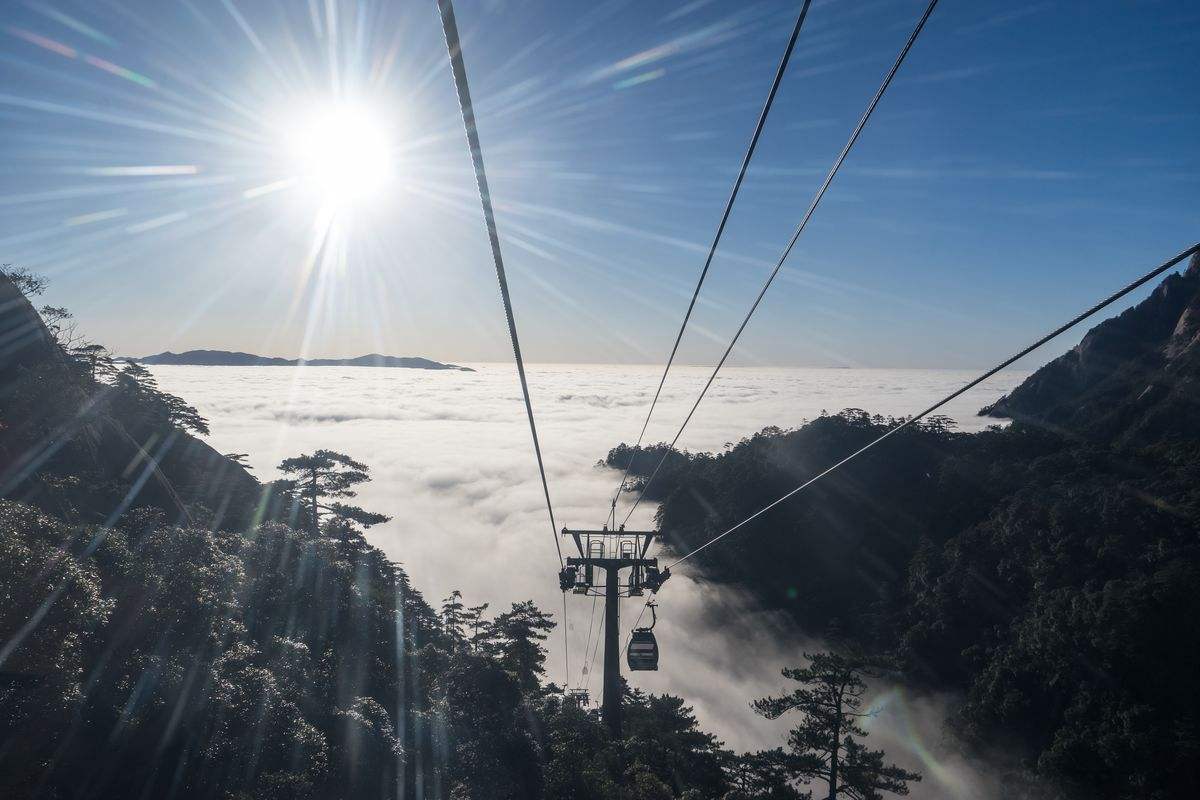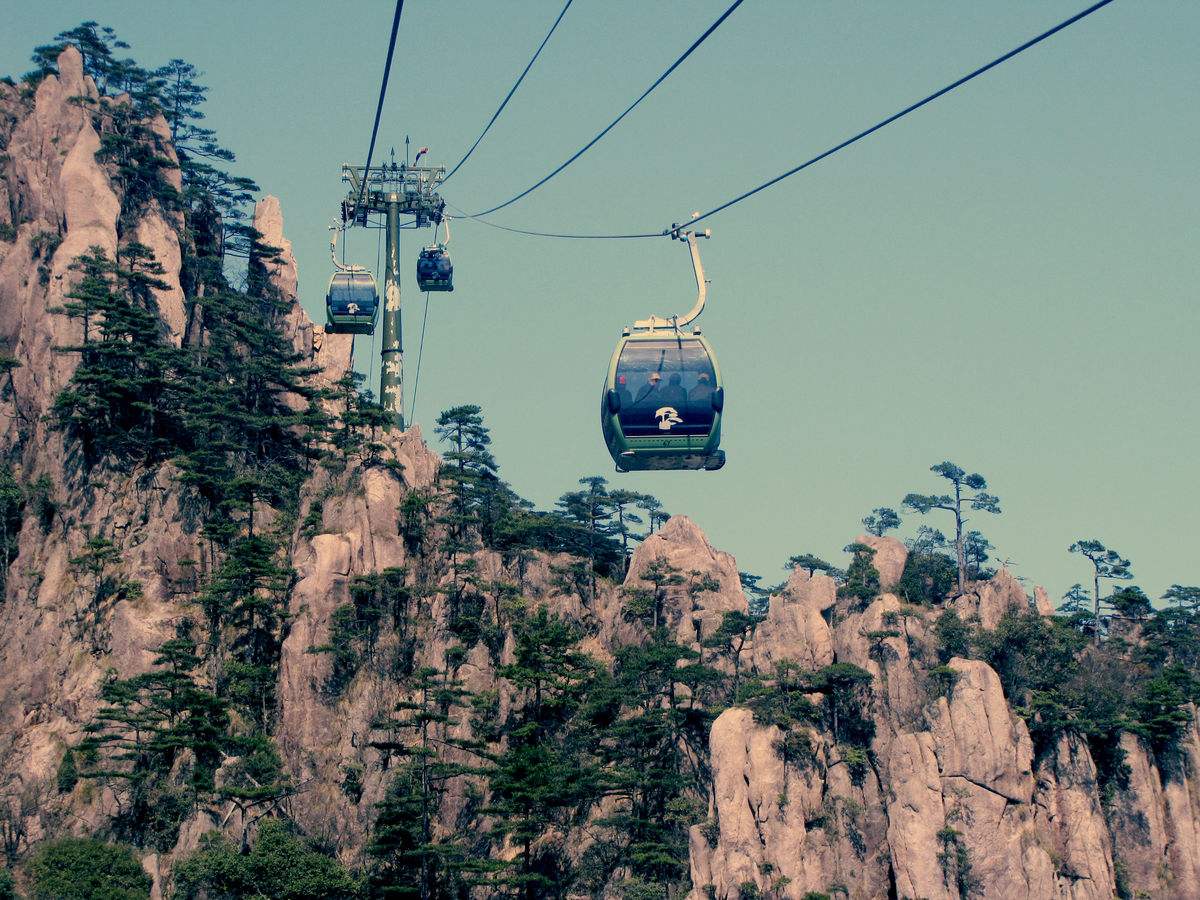 16:00-17:00p.m Return to Huangshan city. Happy end on the day of the trip!

Kindly Note:

What is a Huangshan (Yellow Mountain) SIC tour?
SIC stands for Seat in Coach. Huangshan Bus Tours, Seat in Coach are the best Huangshan budget tour plans. Guests who participate our Huangshan SIC tour will share bus and guide service with other clients,and thereby the tour cost is considerably cheaper than a private tour.
Our coach and guide will pick up guests at Huangshan International Hotel(Add:No.31 Huashan Road Tunxi District,Huangshan City), please arrange yourself arriving beforehand. Only English-Chinese speaking guide provided for SIC tour, our guide will take you to all the scenic spots as what listed in the itinerary. SIC tour is convenient and economic; it is perfect for solo travelers and business clients.
Our Huangshan local tour guide will contact the tourists the night before to doubel confirm the booking about the meeting time and place for the next morning. The price is fixed and same for whatever number of people.
Features of Huangshan (Yellow Mountain) Seat in coach tours:
1.It's Huangshan budget tour plans that cheaper than private tours.
2.It is not so flexible as a private tour, but you may have a lot of new friends coming from all over the world.
How to book Huangshan (Yellow Mountain) seat in coach tours:
1. Please do let us know your full name on passport and the name you used to reserve hotel room; otherwise it is not easy for our tour guide to get in touch with you in the evening before tour date.
2. We will provide Chinese address of this hotel for your print when we confirm this tour. You may just show the address to taxi driver.
3. Your flight numbers and arriaval date if you need to book our pick up service to the Huangshan International Hotel(Add:No.31 Huashan Road Tunxi District,Huangshan City)
How Our Teams Serve you at China Private Tour
1-on-1 Travel Consultant
Our travel consultants have been working in local tourism for years, they are professional, experienced and responsible sharing our wealth of knowledge to plan your trip. They will formulate customized tour plan based on your travel interests, time, and budget as well as providing professional suggestions. Beside, they will keep in contact with you during your entire tour in China, continually checking if everything is going well as planned.
Excellent Local Guides
All of our tour guides are certificated and experienced. They are local experts with detailed knowledge about attractions, history, culture but also prepared to talk frankly about whatever topic interests you. They know the best places to visit, can give you advice on restaurants that serve great local food, the best places to shop, or theaters for the best shows in town. They'll show you more about the history, culture, customs and authentic local life.
Private Car and Driver
We ensure that all of the vehicles that we use are air-conditioned, non-smoking, clean and well-maintained.(Not over 4 years). Our drivers are are local, polite, friendly and helpful with over 10-year drive experience. All kinds of vehicle are offered, and yours depends on the size of your group. Usually, we offer sedan cars, SUVs, business vans (MPV) and different types of buses, all with extra space for your luggage.
Meals & Dining
If the meals are included in the itinerary. We will take you to the best local restaurants and help you order dishes according to your preference on spot to guarantee that the food is freash not pre-cooked. Some meals excluded in your itinerary as you like, your private guide will be still delighted to give you some suggestions and take you to the local featured restaurants every week based on the online reviews of customers. We have a large selection of different restaurants which cater to the specifications of our customers, and are available to provide various options, such as vegetarian, Muslim, Chinese, Western, Jewish, and Indian restaurants.
Price Per Person in US Dollars