Day 1
Place&Transport: Hangzhou
Today's Activities: Guo's Villa,Breeze-ruffled Lotus at Quyuan Garden,Broken Bridge,Hangzhou Botanical Garden,Tiger Spring
Accommondation: N/A
Meal: N/A
CHINESE have long appreciated the lotus for its beauty, elegance and fragrance. The flowers are already in bloom and summer is considered the best time to take a stroll and enjoy them in all their glory.
West Lake is the best place in Hangzhou to see lotus flowers. Whether visiting the city on a short trip or locals who have lived their entire lives in Hangzhou, the lotus flowers at West Lake rarely fail to disappoint.
you will be spoilt for choice in summer. In just one day, a tour around West Lake can fulfill your curiosity with things, such as sightseeing, reminiscing history, delving into culture as well as photography. Choose some places listed as below to do a day tour in Hangzhou for lotus is highly recommended by our Hangzhou local tour expert.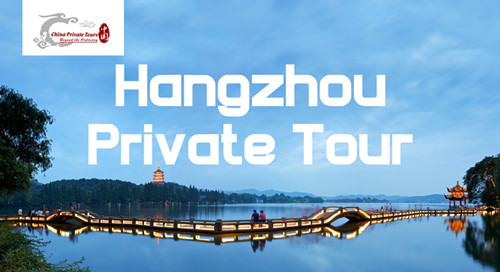 Our Hangzhou Tour Pick Up sign" Hangzhou Private Tour"
Guo's Villa (Highly recommended)
The majority of the lotus in Guo's Villa are of the potted variety, of which the breed is precious. There are varieties like golden nenuphar - Waweisha, the only two in the world, and super mini water lily - Volda of which the flowers appear as small as finger-nails.
Breeze-ruffled Lotus at Quyuan Garden(Highly recommended)
The most famous place for admiring lotus in Hangzhou is Quyuan Garden. Here there are various breeds of lotus like white lotus, red lotus, Nelumbo nucifera and some other rare lotus varieties. It is recommended that you visit the gardens on weekdays as weekends can get rather crowded.
Solitary Hill
It is said that the best place to view West Lake's lotus is at Solitary hill. The photos of lotus taken at the bank of West Lake on the Solitary Hill are the most beautiful and pure with the background of the West Lake's water.
Autumn Moon over the Calm Lake
Back onto the Solitary hill, facing the outside lake of West Lake, the vision of "Autumnn Moon over the Calm Lake" is very wide. Surrounded by waters on three sides, here is very convenient for people to overlook the lake and the green hills.
Broken Bridge(Highly recommended)
The Broken bridge is a well-known attraction for admiring lotus in Hangzhou. Lotus, Broken bridge, West Lake are in perfect harmony.
Beishan Road(Highly recommended)
The most concentrated area of West Lake lotus is across the line starting from Broken bridge, the new hotel, No.84 Beishan Road to Xiling bridge. Beishan Road, with the largest concentrated lotus pond area, is the best place for photographing this picturesque species.
Jixian Pavilion(Highly recommended)
Jixian Pavilion located at Hangzhou West Lake Yi Park, opposite the monument "Good reputation in later years", is one of the eighteen views of the West Lake in Qing Dynasty. Lotus and Jixian Pavilion contrast finely with each other which is best set off at sunset.
Hangzhou Botanical Garden(Highly recommended)
Hangzhou Botanical Garden shows over 100 varieties of lotus among which Cruz Victoria, with the largest leaves in the world for an aquatic plant, is the most popular. It takes the space of nearly 400 square meters in the garden. The leaf of Cruz Victoria is more than 1 meter in diameter.
Tiger Spring(Highly recommended)
Lotus has an indissoluble bond with Buddhism. Dinghui Temple of Tiger Spring holds an exhibition which shows over 200 pots of lotus with more than 50 varieties based on the inspiration of "Zen". It interprets the theme of "Clean water and lotus with wisdom" and stays away from the hustle and bustle of the city and back to the beauty and Zen of nature.
Lotus Area in Eight-Diagram Field
Eight-Diagram Field is another favorable place for viewing lotus, where the varieties belong to Red lotus of Honghu Lake in Hubei province. It has an early blossom with long flowering period almost one and half months. The lotus area is 6000 square meters, which is eye-catching to say the least.
Xixi National Wetland Park and Hongyuan Garden
"Dong'guan Lotus Pond" is where the lotus blooms with red and white colors and competes with each other for summer's coolest visitors. At the depth of flagstone roads and plank roads, lotus flowers, pavilions and towers form a grand scene resembling Shangari-La. The touring tower near the lotus pond shows the beauty of Xixi National Wetland Park in perfect circumference.
Lotus Villa in Xianghu Lake
There are several attractions for appreciating lotus in Xianghu Lake, Lotus villa, Dream Lake, Yuefeng Lou, Qingpuwenchun, and Tiger cave are to name a few, but the best place in which to admire this beauty is in the west of Chengshan Square in Xianghu scenic spot, Xiaoshan District.
Liye Village in Jiande
Ancient villages in Jiande – Liye village and Shuangquan Village, are where lotus leaves stretch for dozens of miles leaving an alluring fragrance to linger. From the lotus platform, witness a sea of rolling red lotus stretch for ten miles, or walk into the lotus field, search for snails, fish for lobster, dig up lotus root, peel lotus seeds, the list is endless.
Drive back to your hotel or the Hangzhou Train Station and your tour ends
How Our Teams Serve you at China Private Tour
1-on-1 Travel Consultant
Our travel consultants have been working in local tourism for years, they are professional, experienced and responsible sharing our wealth of knowledge to plan your trip. They will formulate customized tour plan based on your travel interests, time, and budget as well as providing professional suggestions. Beside, they will keep in contact with you during your entire tour in China, continually checking if everything is going well as planned.
Excellent Local Guides
All of our tour guides are certificated and experienced. They are local experts with detailed knowledge about attractions, history, culture but also prepared to talk frankly about whatever topic interests you. They know the best places to visit, can give you advice on restaurants that serve great local food, the best places to shop, or theaters for the best shows in town. They'll show you more about the history, culture, customs and authentic local life.
Private Car and Driver
We ensure that all of the vehicles that we use are air-conditioned, non-smoking, clean and well-maintained.(Not over 4 years). Our drivers are are local, polite, friendly and helpful with over 10-year drive experience. All kinds of vehicle are offered, and yours depends on the size of your group. Usually, we offer sedan cars, SUVs, business vans (MPV) and different types of buses, all with extra space for your luggage.
Meals & Dining
If the meals are included in the itinerary. We will take you to the best local restaurants and help you order dishes according to your preference on spot to guarantee that the food is freash not pre-cooked. Some meals excluded in your itinerary as you like, your private guide will be still delighted to give you some suggestions and take you to the local featured restaurants every week based on the online reviews of customers. We have a large selection of different restaurants which cater to the specifications of our customers, and are available to provide various options, such as vegetarian, Muslim, Chinese, Western, Jewish, and Indian restaurants.
Price Per Person in US Dollars